In this episode we look at how robots can use smell to navigate and map their environment or detect hazards. Our first guest, Achim Lilienthal from Örebro University in Sweden focuses on mapping gas clouds and localizing their source. Our second guest, Lino Forte Marques from the University of Coimbra in Portugal tells us about applications and sensors.
Achim Lilienthal
Achim Lilienthal is Associate Professor at the AASS Research Centre, Dept. of Technology, Örebro University in Sweden where he leads the Learning Systems Lab.
One of his main research goals is to use mobile robots equipped with gas sensors to map chemical clouds or localize their source. This requires making models of how gas diffuses in different environments based on many factors including wind. More unexpected however, is the use of smell for localization. For this purpose, Lilienthal who is also an expert in Self-Localization and Mapping techniques (SLAM) suggests that robots could figure out where they are by recognizing an odor previously encountered… say the smell of bacon frying in the kitchen. Finally, he discusses differences in natural and artificial smell and possibilities for 3D gas mapping.
Lino Forte Marques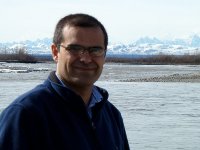 Lino Forte Marques is an Assistant Professor in the Electrical Engineering Department of the University of Coimbra, Portugal, and Head of Research of the Embedded Systems Lab within the Institute of Systems and Robotics.
His research group wants to use teams of smell-endowed robots to research techniques that could be used for real-world applications like humanitarian demining, search and rescue operations, detecting fire hazards and counter-terrorism.
In order to achieve this, they have developed a cheap, small and modular odor sensing system called the kheNose for the popular Khepera III robot. An attractive feature of this system is that it is capable of odor discrimination, an ability often overlooked with other research modules that focus on detecting one particular substance in an otherwise odor clean environment. This makes it more suitable for realistic scenarios for which a clean environment is not necessarily a given.
Links:
---
Latest News:
More info on this week's news, in particular on UC Berkeley's new type of artificial skin and UC Berkeley's laser mapping backpack, can be found at the Robots Forum.
tags:
podcast
---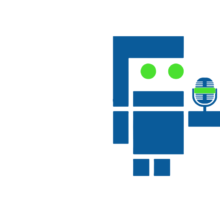 Podcast team
The ROBOTS Podcast brings you the latest news and views in robotics through its bi-weekly interviews with leaders in the field.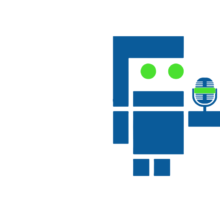 Podcast team The ROBOTS Podcast brings you the latest news and views in robotics through its bi-weekly interviews with leaders in the field.