In this week's show we take a closer look at Robots, not the podcast but the play that has been playing to sold-out audiences in Switzerland over the last 3 weeks. We first speak with Christian Denisart, the director of the play, who describes what inspired him to do a play featuring robot actors. We then speak with Nicola Tomatis from Bluebotics, the company responsible for the robots themselves, who describes the technical challenges involved in creating 3 very different robot actors.
Christian Denisart
Christian Denisart is a Swiss theatre director who is very active in the french-speaking Swiss theatre scene. Born in France but with roots in Switzerland, Denisart's career included singing and acting before he started directing his own plays. In 2001 Denisart founded a theatrical company named Les Voyages Extraordinaires to act as an umbrella under which he creates theatrical pieces.
Denisart's most recent play, called Robots, has just finished a widely-successful three-week showing at the Barnabé Theatre. What makes Robots special and interesting to us is that 3 of the 5 main characters are mobile robots! It's the story of a man so scared of human contact that he surrounds himself with robots, including Igor, a metallic butler, Bruno, a state-of-the art robotic dog, and Leila, a robotic recreation of a dancer. The man is in love with a woman, but discovers throughout the play that real relationships don't quite work in the same way as his relations with his robots.
Robots has been widely covered in the press, including SwissInfo and Engadget. Plans are in the works to take the show on tour, so keep an eye out on your local theatre listings!
Nicola Tomatis
Nicola Tomatis is the CEO of the spin-off company Bluebotics SA based in Lausanne Switzerland. Their area of expertise includes ANT®, an innovative navigation solution based on laser scanners for mapping and moving an autonomous robot in its environment. Their portfolio includes tour guide robots, entertainment robots, robot butlers for parties, space robots and even robots that can bring you your coffee when you're working hard at your desk. Their latest brainchildren are three robots developed for the play ROBOTS, an obedient robot dog, a distinguished servant and a sensual female. The robots are the result of a 10 year collaboration with the designers at the ECAL, automaton artist François Junod and Christian Denisart.
Nicolas Tomatis completed his PhD under the supervision of Roland Siegwart at the EPFL on "Hybrid, Metric – Topological, Mobile Robot Navigation". He joined BlueBotics in 2001 and is CEO since year 2003.
Links:
---
Latest News:
For more information on this week's news, including Kawada Human Interactive Robot HIRO, as well as videos of ACE asking for directions to get around Munich and Metin Sitti's micro-robots micro-robots playing soccer visit the Robots Forum.
View and post comments on this episode in the forum
tags:
entertainment
,
human-robot interaction
,
podcast
---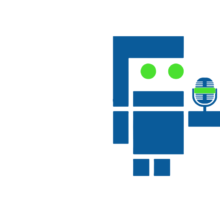 Podcast team
The ROBOTS Podcast brings you the latest news and views in robotics through its bi-weekly interviews with leaders in the field.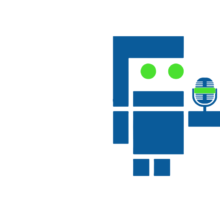 Podcast team The ROBOTS Podcast brings you the latest news and views in robotics through its bi-weekly interviews with leaders in the field.