This episode is the first of a three part special series about robot art with guest interviewer David St-Onge, an engineer working at the interface of visionary arts and creative science. You might remember David from a previous interview with the Robots Podcast. He now brings us into his world of robot art through in-depth conversations with 6 world renowned experts in the field. In today's show, we talk to Nicolas Reeves from the University of Quebec in Montreal, Canada and Stelarc from Brunel University in the UK and the University of Western Sydney. Both have worked together in the past on the floating head experiment.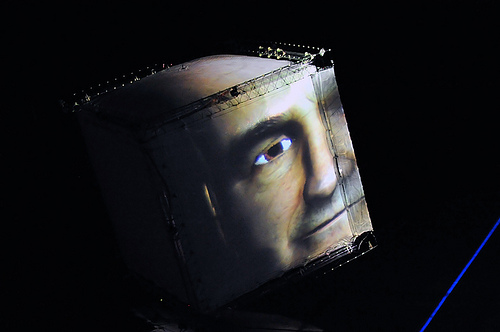 ---
Nicolas Reeves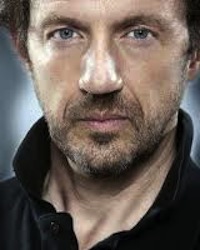 Nicolas Reeves is full professor at the School of Design at the University of Québec in Montréal (UQAM), Canada. He received Bachelor degrees in architecture and then physics before finishing his Master of Science degree in architecture at MIT.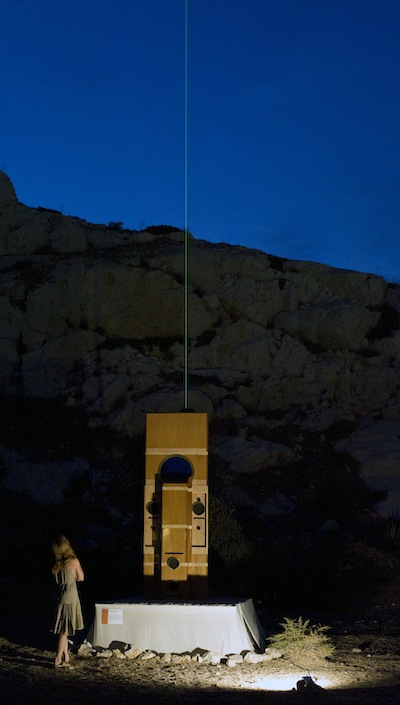 David and him are now forming the NXI GESTATIO collaborative for research and creation in art, computer sciences and architecture. In this interview, we'll be hearing about several of Reeves ambitious projects, including musical clouds with "La Harpe à Nuages" which is "a physical sculpture containing a technological system that, thanks to a series of infrared lasers, reads the structure of clouds and then transforms this reading into sound or music. The melodies or noise varies depending on factors such as altitude, cloud density and meteorological conditions".
We then hear more about the idea behind the [ VOILES | SAILS ] project which provides a new dimension to multimedia performances with cubic aerial robots that can perform self-organizing ballets which will eventually be "directed" by human performers.
---
Stelarc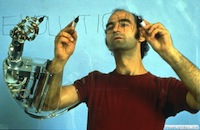 Stelarc is Chair in performance art at Brunel University in the UK and Senior Research Fellow and Visiting Artist at MARCS Auditory Labs at the University of Western Sydney. Over the years, he's explored interactions between his body and technology using medical instruments, prosthetics, robotics, virtual reality systems, the Internet and biotechnology. Starting out in 1976, he completed 25 body suspensions performances with hooks into his skin and made 3 films of the inside of his body. He's been extended with a "third hand", a "virtual arm", a "stomach sculpture", an "exoskeleton" a "hexapod" and now a "third ear" from which people can hear through the internet. Other projects such as "fractal", "flesh", "ping body" and "parasite" explore involuntary, remote and internet choreography of the body with electrical stimulation of the muscles. He's also performed as a virtual avatar on Second Life.
In this episode, we focus on Stelarc's interest in robotics with the Exoskeleton, Walking Head, Third Hand and his most recent Mouth Robot project.
Links:
tags:
podcast
---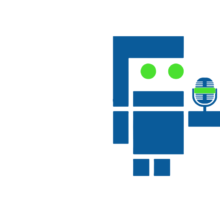 Podcast team
The ROBOTS Podcast brings you the latest news and views in robotics through its bi-weekly interviews with leaders in the field.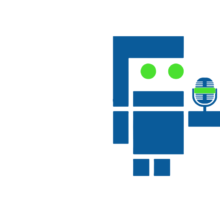 Podcast team The ROBOTS Podcast brings you the latest news and views in robotics through its bi-weekly interviews with leaders in the field.