This episode is the second of a three part special series about robot art with guest interviewer David St-Onge, an engineer working at the interface of visionary arts and creative science. David was our guest in previous episode with the Robots Podcast about robot art. He now brings us into his world through in-depth conversations with 6 world renowned experts in the field. In today's show, we talk to Bill Vorn from the University Concordia in Montreal and Louis-Philippe Demers from the Nanyang Technological University in Singapour. Both artists started their carreer together in Montreal where they worked on state of the art robotic projects for more than 10 years. One of their most famous projects, 'La cour des Miracles' can be seen below.
---
Bill Vorn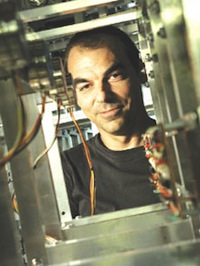 Bill Vorn is Professor at the Departement of Studio Art at Concordia University in Montreal, Canada where he directs a Robotic Art research-creation lab called "alab". He has been active in the field of Robotic Art since 1992 with peformances that build on motion control, sound, lighting, video and cybernetic processes and explore questions about artificial life. In this interview he tells us about art work that will make you think about what it means to be human through miserable robots or ones that laugh hysterically.
---
Louis-Philippe Demers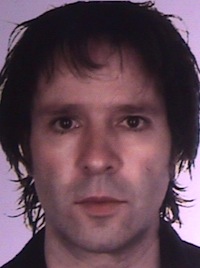 Louis-Philippe Demers is Professor at the School of Art, Design and Media at the Nanyang Technological University (NTU) in Singapour. Before joining the NTU, he was the president of Kunst Macchina Production Company; a group specialized in the commercialization and the R&D of software solutions for the entertainment from 1994 to 1998. From 2001 to 2005, Demers was a Full Professor of Digital Media and Exhibit Design at the Hochschule fuer Gestaltung affiliated to the world renowned ZKM (Zentrum fuer Kunst und Medientechnologie).
Over the years, he has realized several large-scale interactive robotic installations and over 225 machines for the theatre, opera, subway stations, art museums, science museums, music events and trade shows. His collaborations include artists such as Bill Vorn, Christian Möller, Stelarc, Robert Lepage, Peter Gabriel and Le Cirque du Soleil.
His work has been primed with several prizes and featured at major international venues such as Lille 2004, Expo 92, Expo 2000, Sonambiente, ISEA, SIGGRAPH and Sonar. He received three Interactive Kunst prizes Ars Electronica (Distinction 96) and one honourable mention in digital musics in 2005. He received the first prize of artificial life Vida2.0 and the prize for Interactive Lighting at Lightforms 98. His latest work, Devolution, received six prizes in 2006 including the Ruby Innovation award in South Australia, Outstanding Performance from Australian Dance Awards and two Helpmann Awards, the Australian equivalent of the Broadway's Tony.
In this episode he'll be telling us about many of his artistic projects, including Tiller Girls, a group of 12 small autonomous robots shown in the video below.
Links:
tags:
podcast
---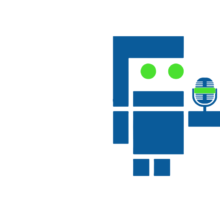 Podcast team
The ROBOTS Podcast brings you the latest news and views in robotics through its bi-weekly interviews with leaders in the field.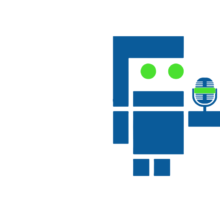 Podcast team The ROBOTS Podcast brings you the latest news and views in robotics through its bi-weekly interviews with leaders in the field.