In today's episode we discuss the national funding strategies of the USA, as a part of our special series on Robotics Roadmaps worldwide. Our first episode on the subject looked at funding in Japan with Tomomasa Sato. Today we'll be focussing on the Robotics Roadmap in the USA with one of its main creators, Henrik Christensen.
Henrik Christensen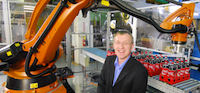 Henrik Christensen is the KUKA Chair of Robotics at the College of Computing Georgia Institute of Technology. He is also the director of the Center for Robotics and Intelligent Machines. His research focuses on systems integration, human-robot interaction, mapping and robot vision.
Christensen has been a major actor in building the Robotics Roadmap for the USA which was sponsored by the Computing Community Consortium (CCC) and led by 12 world class researchers from the leading robotics academic institutions in the United States.
The results of the workgroup were presented to congress in May 2009, and have led to a shift in robotics priorities in the US. The roadmap emphasizes three application oriented directions, namely manufacturing, healthcare/medical, and services robotics markets; plus a research core that addresses a number of enabling technologies that must be the focus of R&D in order for the US to remain a leader in robotics and commercial development.
In this interview, Christensen summarizes the current state of robotics in the US and worldwide, funding sources, and the balance between research, industry and the military. The interview was recorded at the International Conference on Human-Robot Interactions in Switzerland this spring. For latest updates about robotics roadmaps in the US, people can follow Christensen's blog.
Holiday Robots
Like last year, we will be asking our listeners to submit videos or audio related to robotics and the holidays! Content can be fictional, scientific or business oriented. We'll be posting the material on our dedicated YouTube channel and select segments will be featured in the episodes until the end of the year. To submit material, simply go to www.robotspodcast.com/christmas or send us your material by email to christmas@robotspodcast.com. To get in the spirit, check out the videos from last year, some of which gathered millions of views!
Links:
tags:
podcast
---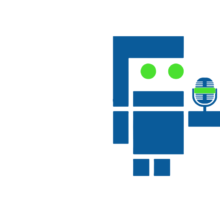 Podcast team
The ROBOTS Podcast brings you the latest news and views in robotics through its bi-weekly interviews with leaders in the field.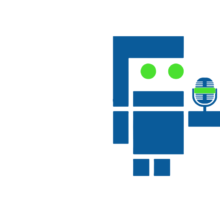 Podcast team The ROBOTS Podcast brings you the latest news and views in robotics through its bi-weekly interviews with leaders in the field.