In today's episode we speak with the lead scientist of the SPHERES project, Dr. Alvar Saenz-Otero from MIT, which aims at developing autonomous formation flight and docking control algorithms for nano-satellites. We then dissect a well known definition of a robot dating back to 1979.
Alvar Saenz-Otero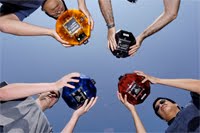 Alvar Saenz-Otero is lead scientist of the SPHERES project at the MIT Space Systems Laboratory in the US. SPHERES (Synchronized Position Hold Engage and Reorient Experimental Satellites) fulfill all the normal requirements of satellites in a small basketball-sized shape. This small size is what has allowed these robots to be tested in the lab, during parabolic flights and even on board the International Space Station (ISS).
The research question is how to make these satellites work together by flying in formations and physically connecting, or docking. Such swarms of satellites could be used to create giant telescope mirrors in space with nano-meter precision and assemble future space stations without the need for human spacewalks.
Saenz-Otero also describes more generally how you get your robot into the ISS and his plans to motivate students about science or pursue his dream of large swarms in space.
What is a Robot?
This week we look at a traditional definition of a robot, coming straight from the Robot Institute of America.  According to their 1979 definition, a robot is:
"A reprogrammable, multifunctional manipulator designed to move material, parts, tools, or specialized devices through various programmed motions for the performance of a variety of tasks"
What's interesting about this definition is how far we've come in the last 30 years in the development of robotics. In 1979 a robot was simply a manipulator used to move parts in pre-programmed motions, which brings to mind industrial robots used in factories. 30 years later robots are no longer simply manipulators, but can propel themselves in their environment, understand their surroundings and act accord to their particular situation and analysis of surroundings instead of simply enacting pre-programmed motions. This 30-year-old official definition no longer applies, so let's try to figure out what robots mean to us today! Keep sending us your answers by email at info@robotspodcast.com and let's get closer to an all-encompassing definition of a robot for the 21st century.
Links:
---
Latest News:
As always, more information on this episode's news including the Flyfire project, the artificial foot and Korea's plans for R-learning can be found on the Robots Forum.
View and post comments on this episode in the forum
tags:
podcast
,
space
,
Swarming
---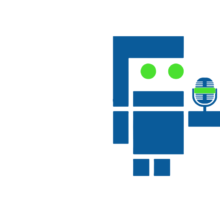 Podcast team
The ROBOTS Podcast brings you the latest news and views in robotics through its bi-weekly interviews with leaders in the field.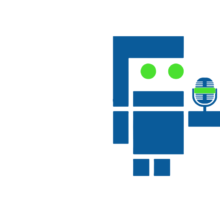 Podcast team The ROBOTS Podcast brings you the latest news and views in robotics through its bi-weekly interviews with leaders in the field.