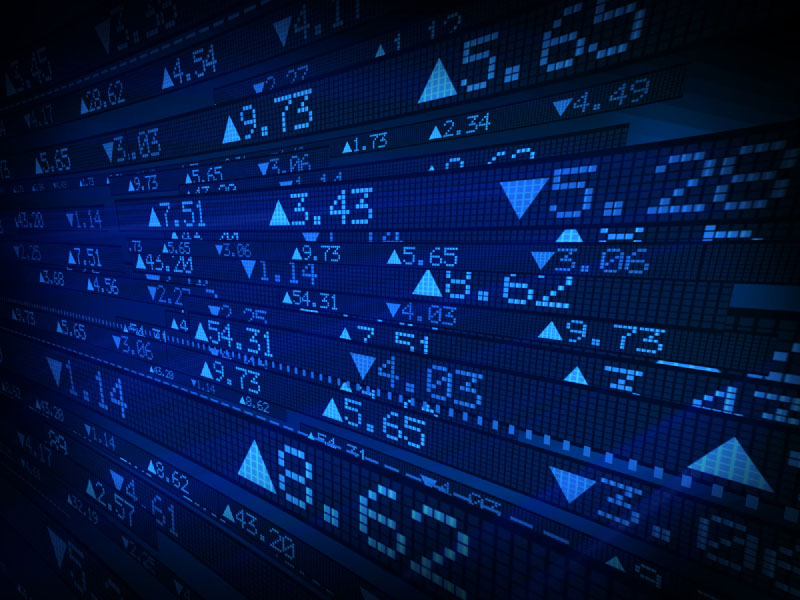 September continued the big-money spree for funding robotic startups. 10 good-sized deals and three little ones. Almost $220 million (bringing the year-to-date total well over $1 billion)! Plus, another $2.2 billion paid in September for six acquisitions.
Fundings
Carbon 3D, a Silicon Valley 3D printer startup, raised $81 million from a group of 6 investors led by BMW Group and Sequoia Capital, GE, Nikon, JSR and GV. The funds will be used for international expansion. Parts made on Carbon machines, using the company's resins and elastomers, have different mechanical properties and a smoother surface than parts produced on traditional CNC machines because they're not deposited layer by layer, cut or milled. Instead, they're sculpted by precisely applying light and oxygen to a liquid pool of material. BMW and Ford are early users of this technology. Carbon CEO and co-founder Joe DeSimone said:
"We believe that 3-d printing is a misnomer. It's historically 2-d printing over and over again and the breakthrough we [had] and wrote about in the research journal Science laid out our approach where we use light and oxygen to grow parts."
Zymergen, a Silicon Valley integrator of lab robotics in industrial biotech, raised $42 million in a Series A funding led by Data Collective and including AME Cloud Ventures, Draper Fisher Jurveston, HVF, Innovation Endeavors, Obvious Ventures, True Ventures and Two Sigma Ventures.
Mazor Robotics (in August) completed the second tranche of the equity investment by Medtronic pursuant to a previously executed agreement between the parties. Mazor issued new securities representing 3.40% percent of Mazor's issued and outstanding share capital at a price equal to an aggregate purchase price of $20 million.
Saildrone, an Alameda, CA startup, raised $14M in a Series A funding round led by Social Capital with additional funds from Capricorn Investment and Lux Capital. The funding will be used to expand Saildrone's fleet of sailing drones, enhance Saildrone's data processing capacity, and scale commercial operations.
Drone Racing League has raised $12 million in new VC funding co-led by Lux Capital and RSE Ventures. Other backers include MGM, Sky Prosieben, Hearst Ventures, CAA Ventures, Vayner/RSE, Courtside Ventures, Sierra Maya Ventures and individual angels.
Sarcos Robotics, a Salt Lake City maker of military exoskeleton robots, has secured $10.5 million in funding from investors including Microsoft, Caterpillar Ventures, GE Ventures, Cottonwood Technology Fund and two unnamed private investment firms. Sarcos says it will use the funds to grow its team and bring its Guardian line of robotics to market. Beyond the obvious military applications, Sarcos envisions possibilities for the machines in a number of industries, ranging from oil and gas to mining to construction and manufacturing.
"There is substantial demand for robots that can carry out challenging tasks that are too dangerous or difficult for humans.  Our human-operated robots are designed to perform meaningful, highly dexterous work in real-world settings while keeping people out of harm's way," said Ben Wolff, Sarcos' CEO.
Rapyuta Robotics, a spin-off from the ETH Zurich, recieved $10M in a Series A funding round from SBI Investments, a Japanese VC. Funding will be used to support and expand its engineering team in order to accelerate development of additional features and new products, testing, and product release schedules plus funding of sales, and marketing efforts. Rapyuta is aiming to commercialize the RoboEarth project of enabling robots to talk and learn with and from other robots over the cloud.
Mavrx, a San Francisco startup using imagery and data to make prescriptions for the ag industry, raised $10M in a Series A round led by Eclipse with Bloomberg Beta and Visionnair Ventures.
Titan Medical, a Canadian startup involved in the design and development of a robotic surgical system, completed a public offering which raised $7.2 million. John Hargrove, Titan's CEO, said: "We believe we have [with these new funds] sufficient funds on hand to enable us to move forward with the advancement of human factors and usability studies of the surgical system."
Navisens, a SF software, systems and AI startup, got $2.6 million in seed funding in a round led by Resolute Ventures with participation from KEC Ventures, Amicus Capital, Arba Seed Investment Group, and angel investor Gokul Rajaram. The company is introducing its patent-pending technology, motionDNA, a location solution that employs motion sensors for both indoor and outdoor location solutions.
OnFarm, a Fresno, CA ag startup, got an additional $125k in seed funding from 500 Startups, a Silicon Valley VC focusing on providing seed funding and startup coaching. OnFarm is developing a network of sensors, weather, maps, equipment and historical crop data and providing analytical and prescriptive data as a service.
Appolo Shield, an Israeli startup that is moving to Silicon Valley, received $120k in seed funding from Y Combinator. The company is developing an anti-drone system to actively protect sensitive areas. Their software takes control of intruding drones and commands them to land.
Raptor Maps, a Somerville, MA startup, received $200k in seed funding from Y Combinator (in August). Raptor is providing RaaS by capturing images and providing mapping data.
Acquisitions
Apple acquired India-based Tuplejump, a machine learning startup for an undisclosed amount. This is after an August acquisition of Turi, another machine learning platform for, what Geekwire suggests as upwards of $200 million.
Intel acquired Irish Movidius, a maker of image-processor chips for drones and virtual reality for $400 million. Movidius' chips help drones and smartphones recognize faces and read signs without needing to stream to the cloud and wait for a response.
GE pays $1.4 billion to acquire two metal-based additive manufacturing makers:
Arcam AB, based in Mölndal, Sweden, invented an electron beam melting machine for metal-based additive manufacturing, and also produces advanced metal powders. Its customers are in the aerospace and healthcare industries. Arcam generated $68 million in revenues in 2015 with approximately 285 employees. In addition to its Sweden site, Arcam operates a metal powders operation in Canada, and DiSanto Technology, a medical additive manufacturing firm in Connecticut, as well as sales and application sites worldwide.
SLM Solutions Group, based in Lübeck, Germany, produces laser machines for metal-based additive manufacturing with customers in the aerospace, energy, healthcare, and automotive industries. SLM generated $74 million in revenues in 2015 with 260 employees. In addition to its operations in Germany, SLM has sales and application sites worldwide.
Hocomo, a Swiss provider of robotic and sensor-based rehabilitation solutions, merged with Chinese DIH International to provide comprehensive rehab solutions. Financial terms were not disclosed. DIH International is a corporate holding group from Hong Kong with offices in China, Korea, the Netherlands and the US. The merged entity will become a full solution provider for the entire rehabilitation marketplace.
Cabinplant A/S, a Danish integrator of food processing equipment including a sardine packing robot cell, has sold 80% of their shares to CTB, a Berkshire Hathaway (Warren Buffet) company that designs, manufactures and markets ag, dairy and poultry processing equipment. Cabinplant employs 300 people and has representatives in more than 30 countries worldwide. No amount was disclosed regarding the transaction, however based on 2015 sales of $43M (from their annual report), and presuming a 10X revenue (predicated on what GE paid for the two 3D printer companies), it seems likely the selling price was in the range of $200M to $400M.
CTB's chairman and chief executive officer Victor A. Mancinelli said, "The acquisition helps CTB to broaden the range of poultry processing options it can offer its customers as well as expanding into new market areas for processing, such as seafood and vegetables. Cabinplant's knowledge of the food industry and its innovative approach to product development and implementation fit very well with CTB's approach to its core markets."
Failures
Richter-Hansen A/S
Flexilane
PMN Industri A/S
Quark Robotics (ES)
IPOs
tags:
c-Business-Finance
,
Frank Tobe
,
September robotics fundings
,
The Robot Report
---
Frank Tobe
is the owner and publisher of
The Robot Report
, and is also a
panel member
for Robohub's
Robotics by Invitation
series.
Frank Tobe is the owner and publisher of
The Robot Report
, and is also a
panel member
for Robohub's
Robotics by Invitation
series.