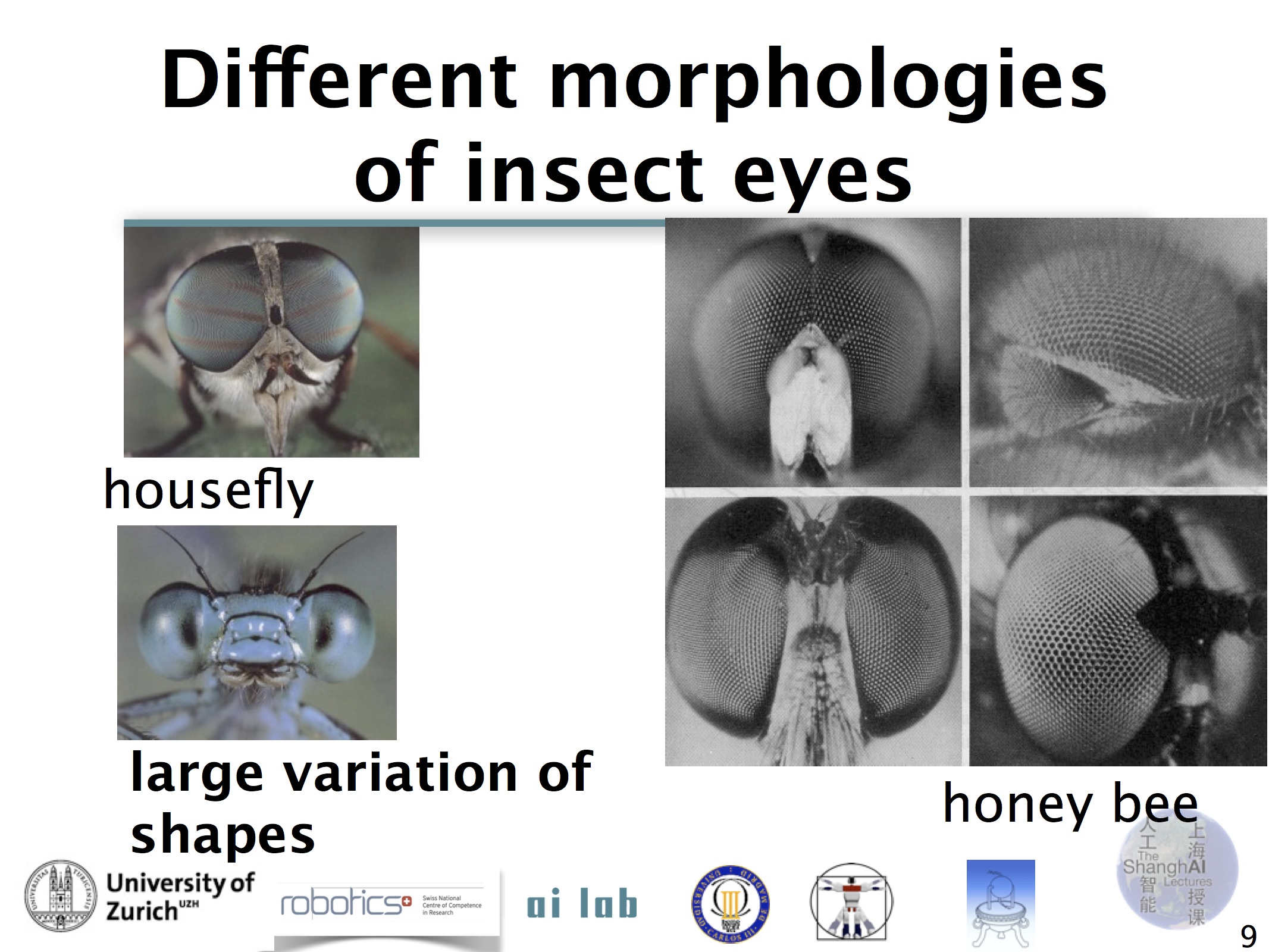 Lecture 9: Towards a theory of intelligence
This lecture, which I hosted at the the University Carlos III (Madrid, Spain), suggests principles and design guidelines for the development of embodied intelligent systems that are more similar to animal-like intelligence than what has been proposed so far. How to build a self-organizing embodied intelligence? It's a difficult challenge, but you may find some clues here: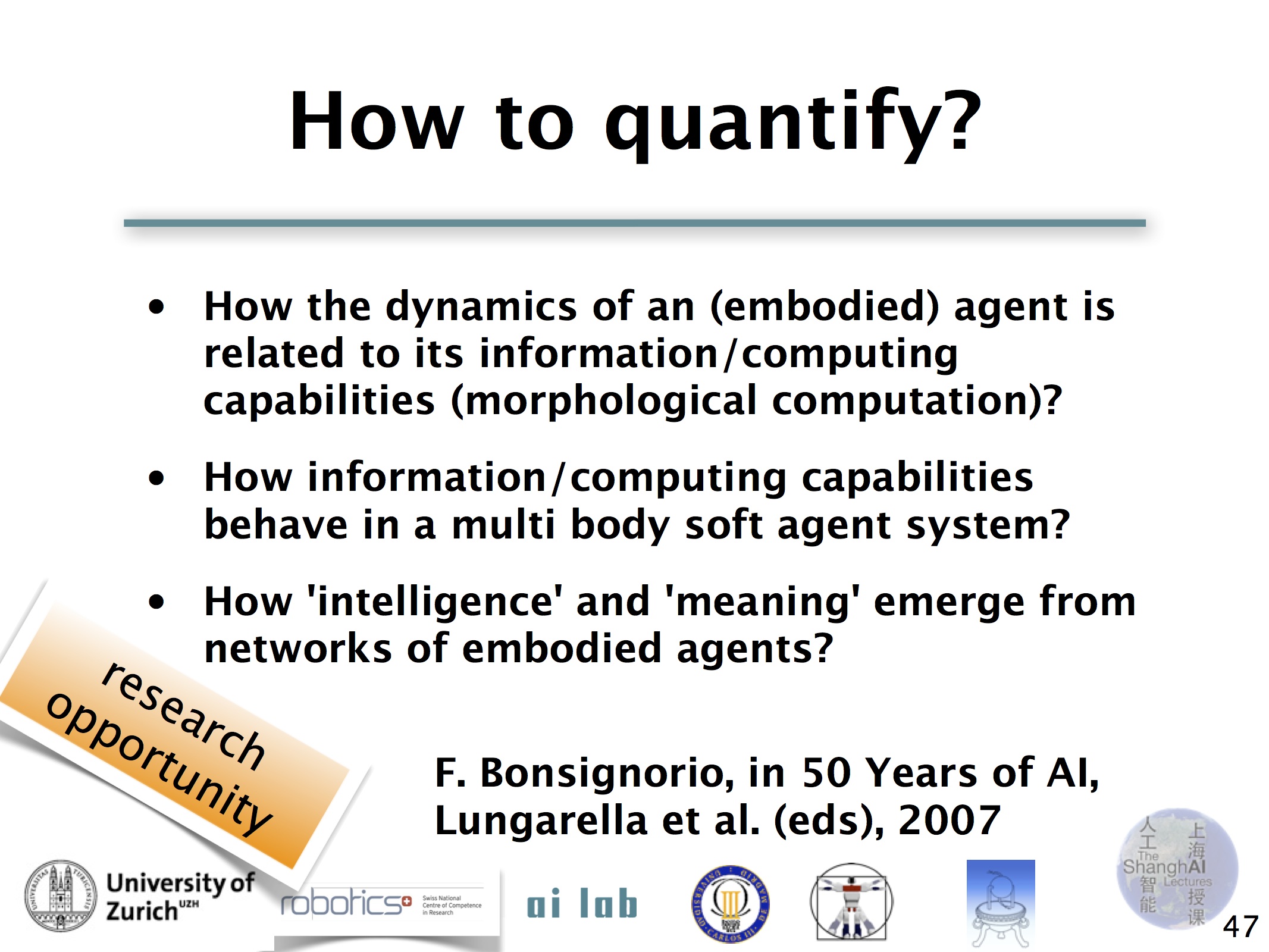 Guest lecture: "Evolution of Morphological Complexity" by Josh Bongard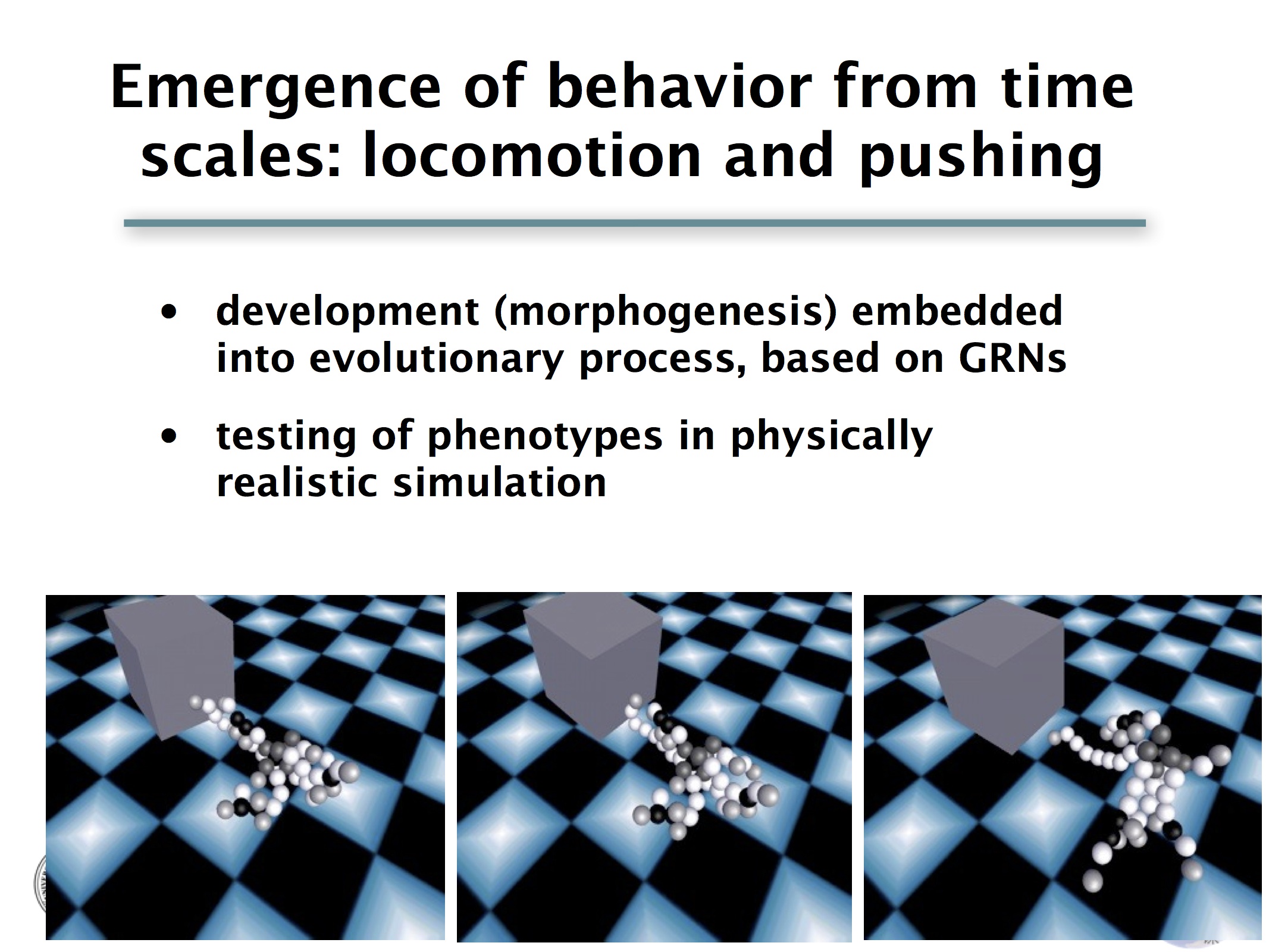 In this guest lecture Prof. Josh Bongard from the University of Vermont (USA) shows how the evolution of morphological complexity we observe in nature can actually be reproduced in artificial simulated computational models, and gives us some insights on the very core issues of embodied intelligence. Curious? Watch his talk:
Guest lecture: "Developing intelligence in humanoid robots" by Giorgio Metta
Prof. Giorgio Metta, the Director of the iCub facitily at the IIT, Genova (Italy) shows how the problem of developing cognitive capabilities in a robo-toddler is approached on the popular iCub platform. The iCub is now used by many labs around the world as a test-rig for the study of embodied intelligence. An example was given by Angelo Cangelosi, from the University of Plymouth in one the earlier lectures of this year's ShanghAI edition.  Learn about the development of intelligence in robot babies here:
Guest lecture: "From Embodied Intelligence To Fetal Development – A Quest for The Fundamentals of Humanoid Intelligence" by Yasuo Kuniyoshi
An even more radical approach to the study of developmental learning in embodied systems (based on the synthetic methodology) is pursued by Prof. Yasuo Kuniyoshi, from the University of Tokyo. Kuniyoshi is an outstanding researcher in robotics and embodied intelligence. If you wish to really understand intelligence, perhaps you should begin with the fetus…  Don't miss this strange but fascinating talk:
tags:
Algorithm AI-Cognition
,
c-Research-Innovation
,
embodied intelligence
,
Fabio Bonsignorio
,
Giorgio Metta
,
Josh Bongard
,
ShanghAI Lectures 2013
,
Yasuo Kuniyoshi
---

Fabio Bonsignorio
is a professor in the BioRobotics Institute at the Scuola Superiore Sant'Anna (Pisa, Italy).

Fabio Bonsignorio is a professor in the BioRobotics Institute at the Scuola Superiore Sant'Anna (Pisa, Italy).