Guest talk in the ShanghAI Lectures, 2009-12-17
This lecture discusses the relevance of embedding dramatic scenarios and expressive language into methodologies employed in the research and development of biochemical and/or electronic sentient beings. The author demonstrates how adding imaginative modalities to current practices can afford a profound and positive effect on outcomes.
Please note that due to some technical problems, some videos in the recording come without audio. We apologize for the inconvenience.
Adrianne Wortzel explores a range of new technologies as web works, robotic installations and performance productions. Her Globe Theater Repertory Company of robots were featured in installations in Cooper Union's "Technoseduction" exhibition, Creative Time's "Art in the Anchorage"; Ars Electronic, "Fleshfactor" and Kunstpflug e.V., Berlin "Arreale99". She wrote, produced and designed "Sayonara Diorama", a performance production with robots, live performers and responsive remote performances via videoconferencing, via an Artist-in-Residence Grant at Lehman College Art Gallery in New York funded by the Electronic Media and Film Program of the New York State Council on the Arts.
She has organized and produced international performative webcasts, and was co-host and content provider for "Art Dirt" a weekly live video-streamed interview format webcast originating from New York. She is a recipient of a 2000-2001 National Science Foundation grant awarded for creating a robotic theater at The Cooper Union for the Advancement of Science and Art where she is currently working on her project ELIZA REDUX, a series of webcast and videotaped psychoanalytic sessions between a human and a robot.
The ShanghAI Lectures are a videoconference-based lecture series on Embodied Intelligence, run and organized by Rolf Pfeifer (from 2009 till 2012), Fabio Bonsignorio (since 2013), and me with partners around the world. 
The ShanghAI Lectures have brought us a treasure trove of guest lectures by experts in robotics. You can find the whole series from 2012 here. Now, we're bringing you the guest lectures you haven't yet seen from previous years, starting with the first lectures from 2009 and releasing a new guest lecture every Thursday until all the series are complete. Enjoy!
tags:
Adrianne Wortzel
,
Algorithm AI-Cognition
,
art
,
c-Education-DIY
,
City University of New York
,
Culture and Philosophy
,
dramatic scenario
,
human-robot interaction
,
ShanghAI Lectures 2009
---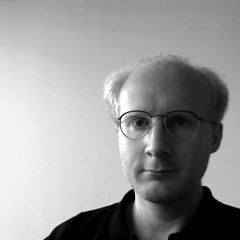 Nathan Labhart
Co-organizing the ShanghAI Lectures since 2009.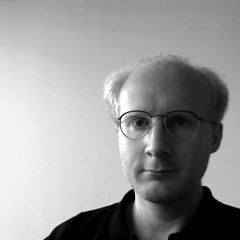 Nathan Labhart Co-organizing the ShanghAI Lectures since 2009.