By David Nowak.
On March 20-22, the Hypercube will host Russia's biggest robotics event, the Skolkovo International Robotics Conference.
Around 1,800 people are registered for the three-day bonanza, which brings robot developers, company CEOs and investors together under one roof to discuss the latest developments in the industry, brainstorm solutions to new challenges, and help startups find the financing they need to turn take their robot from prototype to commercial product.
In a short interview with sk.ru, Skolkovo's chief roboticist Albert Efimov reveals the niche that the Skolkovo Robotics Conference hopes to fill in the world robotics landscape, discloses the amount of investment up for grabs in the pitch sessions, and poses the most curious of questions: Would you kick a robot dog?
What is the key feature of the Skolkovo Robotics Conference?
[AE] It's important to understand that our robotics event is far more than just a conference: it will consist of four meaningful parts. There's the conference itself, with over 50 speakers – internationally recognized experts from Japan, Italy, Spain, Germany, Britain, Canada, China and Russia. Then we have the exhibition with 30-plus  service and industrial robotics companies, from very early-stage startups to latest-stage robotics firms. We have not one but two hackathons, with  over 30 teams and 100 people competing in both. One hackathon will focus on assisting sensoric- and perception-disabled people, the other will deal with better designs for existing technology. We have dozens of well-established mentors for those hackathons.
Then we have a number of roundtables with venture capitalists, startups and our industrial partners to discuss possible cooperation. We will also have a great investment session with leading Russian and foreign venture capitalists like the Chinese Venture Fund Cybernaut. That's a glimpse of our activity. Right now we have over 1,800 registered people for our event.
The investment community will clearly be well-represented. How much is potentially on offer for startups?
[AE] The venture capital available for our startups runs into the tens of millions of US dollars. There will be pitch sessions featuring 10 to 12 startups from Russia and Belarus.
What will be the guiding topics under discussion at the conference?
[AE] The two principal themes will be why Russia needs robotics and how to make better robots – that is, more attractive and  more useful. Also, we will deal with how to improve commercialization and so on. This is relevant because despite the fact that Russia is a country full of roboticists and IT experts and hardware specialists, we have no robot industry to speak of. There is massive potential, but no result yet. Why does Russia need robotics? What can robotics do for Russia? It's industry for industry. It's equipping companies with better tools to do their jobs. That creates a domino effect that can be traced through the entire economy.
How will you measure the success of the conference? Can you quantify its legacy in any way?
[AE] Yes, the main parameter of success is the number and value of venture deals that we strike at the conference. That's the chief indicator of success. Obviously, it is always our aim to promote our field. Robotics as a theme is very popular in Russia, but we need to translate this enthusiasm into commercial success domestically and, hopefully, internationally.
One roundtable topic that seems particularly interesting is 'roboethics.' Can you expand on that a bit?
[AE] Technology today is reaching a point where we need to start a dialogue on how to behave around it. This is not a discussion about computers – you can treat computers in any way you like. But when you start giving computers artificial intelligence and lifelike physical attributes, are there certain behaviors toward them that become unacceptable? You cannot kick a dog, you would be locked up, but would you ever kick a robot dog? Is that acceptable? We're getting to a point now where we are starting to require a useful discourse on this.
What about current trends in robotics? What are the leading themes today and how will the conference broach them?
[AE] The most visible theme at the moment is drones and UAVs, so this will feature quite prominently at our conference. We will have roundtables on the development and application of unmanned aerial vehicles and a related theme – automated navigation systems. We will be discussing this issue also in the plenary sessions, which will touch upon intelligent robotics in new industrial technologies, robotics and advanced manufacturing technologies, and man and machine – aspects of interaction.
 What role can the Skolkovo Robotics conference play in the world robotics dialogue?
[AE] I would like this to be a window into and out from the Russian robotics community. Companies and investors can come to Russia and get a snapshot of everything that is going on inside the country at the moment. In turn, Russian firms can develop their understanding of international trends and demand patterns so that they can modify or fine-tune their research as they see fit. It's a showcase of Russian and international technology that, we hope, will become an integral part of the international robotics scene. It is also a wheel of opportunity for investors and startups. Russia is a cheap investment right now, especially with the currency devaluation, so it's a real chance for investors to get a good deal on Russian robotics.
Are you planning any surprises for the conference?
[AE] Yes. Come to the conference to find out!
---
If you liked this article, you may also be interested in:
See all the latest robotics news on Robohub, or sign up for our weekly newsletter.
tags:
Albert Efimov
,
c-Events
,
Russia
,
Skolkovo
---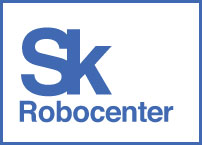 Skolkovo Robotics
educates global leaders in innovation, advances scientific knowledge and fosters new technologies to address critical issues facing Russian and the world.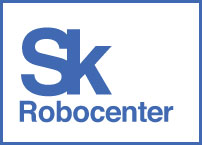 Skolkovo Robotics educates global leaders in innovation, advances scientific knowledge and fosters new technologies to address critical issues facing Russian and the world.