At the Center for the Study of the Drone
This week we published "Drone Sightings and Close Encounters: An Analysis," which examines over 900 incidents involving drones and manned aircraft in the national airspace. We found over 300 potentially dangerous incidents in 2014 and 2015, 90 of which involved commercial jet aircraft. This is the most comprehensive and detailed study of these incidents published to date. The report and its findings have received widespread coverage, including stories in the New York Times, Associated Press, Guardian, NPR, CNN International, NBC News, Fox News, The Chicago Tribune, and Roll Call.
News
France's Direction Générale de l'Armement announced that it is ordering additional General Atomics MQ-9 Reaper drones from the United States. The deal, which includes three Reapers and two ground control stations to be delivered by 2019, will be France's third order of U.S. MQ-9 Reaper surveillance, reconnaissance and strike aircraft. (Defense News)
The Los Angeles Times reported that the U.S. Air Force is considering a $3 billion expansion of American drone operations. The plan calls for more aircraft, 3,500 additional personnel, and new outposts at Air Force bases across the country. If implemented, the expansion would help the Air Force meet the demand for drone capabilities and reduce pressure on existing personnel. It would reverse a previous plan to cut the MQ-1 Predator and MQ-9 Reaper fleets by 15 percent.
An underwater mine hunting drone developed by Lockheed Martin repeatedly failed to perform during tests this year. In a report by the Defense Department's Office of Operational Test & Evaluation, military evaluators of the Remote Minehunting System found that the drone's "reliability remains far below what is needed." (Bloomberg News)
For a backgrounder on underwater drones, click here.
Commentary, Analysis, and Art
At the New York Times, Robert Mackey examines footage taken by an Italian Air Force drone during operations over Iraq.
The editorial board of the Los Angeles Times argues that lawmakers should push for stricter and more forward-thinking drone regulation.
At Vice News, Ben Makuch takes a look at Canada's campaign to buy weaponized drones.
At Popular Mechanics, David Hambling considers seven reasons why DJI is beating out competitors in the consumer drone market.
At Quartz, Sally Kohn argues that drone strikes are a self-defeating strategy for combating terrorism.
The Consumer Technology Association is urging the Federal Aviation Authority not to charge users for registering drones. (The Hill)
AeroVironment, the manufacturer of small unmanned aircraft systems used by the military, posted its profits for the last quarter with revenue rising by 23 percent. (Wall Street Journal)
In a press conference at the Newseum, Chief of Naval Operations Adm. John Richardson announced that the Navy is pushing to speed up acquisition of drones. (Breaking Defense)
At TechCruch Disrupt London 2015, the CEOs of several drone manufacturers discussed the challenges and opportunities in the drone market.
Know Your Drone
A team at Rutgers University has developed a multirotor drone that can both fly and swim. (Popular Mechanics)
The U.S. Air Force's 62nd Expeditionary Reconnaissance Squadron in Afghanistan is one of the first units to fly a fleet MQ-9 Reapers with significantly extended range. (USAF Press Release)
The German Defense Ministry has announced that it is assuming the leadership role in a joint European medium-altitude long-endurance drone development project. (Defense News)
Chinese commercial drone maker DJI is partnering with imaging company FLIR Systems to develop a thermal camera for the Inspire I drone. (The Verge)
Defense contractor Lockheed Martin has demonstrated a traffic management system for unmanned aircraft flying at low altitudes. (Popular Mechanics)
The U.S. Defense Advanced Research Projects Agency is working to develop a range of technologies to enhance future infantry units, including unmanned ground vehicles. (DARPA)
Meanwhile, defense contractor Northrop Grumman unveiled designs for a flying wing drone that can be launched from Navy ships that are smaller than aircraft carriers. (Flightglobal)
A team at the U.S. Army Research Laboratory is developing self-righting systems for ground robots that get toppled over during operations. (U.S. Army Press Release)
Northrop Grumman has created a truck-mounted system for tracking and targeting small enemy drones. (Northrop Grumman Press Release)
A Connecticut teenager who made headlines when he attached a handgun to a multirotor drone has now mounted a flamethrower on a drone. (The Verge)
Drones at Work
Activists in South Korea are reportedly using drones to smuggle items into North Korea. (ABC News)
An IAI Heron drone belonging to the Singapore Armed Forces is making its debut at a joint exercise in Phoenix, Arizona. (Channel News Asia)
Russia's Defense Minister General of the Army Sergey Shoigu told reporters that the Russian military has 1,720 drones. (TASS)
Suspicion of drones is hampering efforts by humanitarian entrepreneurs to use unmanned aircraft to deliver medicines and supplies. (America Abroad)
Police in Tokyo announced that they plan to use a net-carrying unmanned aircraft to catch drones that are flying in restricted airspace. (Asahi Shimbun)
The New York State Electric and Gas Corporation is using drones to inspect power transmission lines. (Buffalo News)
Police in Corpus Christi, Texas used a drone to catch two men who are suspected of carrying a gun close to an elementary school. (KZTV 10)
The Weekly Drone Roundup is a newsletter from the Center for the Study of the Drone. It covers news, commentary, analysis and technology from the drone world. You can subscribe to the Roundup here.
tags:
c-Aerial
,
drones
,
UAVs
---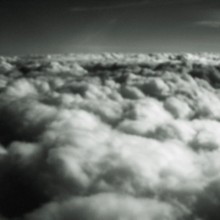 Center for the Study of the Drone at Bard College
a research and education initiative that brings together creative thinking and perspectives from a wide variety of academic fields to help the public better understand the drone and its implications.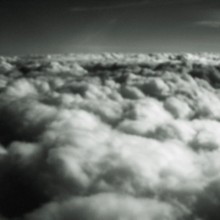 Center for the Study of the Drone at Bard College a research and education initiative that brings together creative thinking and perspectives from a wide variety of academic fields to help the public better understand the drone and its implications.