At the Center for the Study of the Drone
Grégoire Chamayou's A Theory of the Drone offers a scathing critique of the use of military drones. But rather than approach the issue from a policy or strategy perspective, Chamayou is concerned with the philosophical consequences of this technology. Here's our in-depth review.
There is a growing concern among policy makers and law enforcement agencies that small, cheap drones could be easily modified and turned into lethal weapons. Incidents such as the recent drone crash at the White House have only served to bolster these concerns. How exactly might a drone be turned into a weapon, and what are the systems that could be used to defend against them? Here's what you need to know.
News
The Federal Aviation Administration approved Amazon's request to test its delivery drone system in the United States. Amazon will be required to fly below 400 ft., and each drone will need to be flown by a pilot who is licensed to fly manned aircraft. The Seattle-based Internet giant has been seeking FAA approval to test drones outdoors for several months. (New York Times)
A U.S. MQ-1 Predator drone was reportedly shot down near the Syrian coastal city of Latakia. An unnamed source in the Syrian military told Reuters that the drone was shot down by Syrian air defenses. Latakia is in an area known to be a power base of President Bashar al-Assad. It was the first time that Syrian air defenses have engaged coalition aircraft fighting the Islamic State.
Meanwhile, an American warplane reportedly destroyed a drone belonging to Islamic State militants. A vehicle carrying the small surveillance drone was bombed near the city of Fallujah in Iraq. (Associated Press)
The American Civil Liberties Union, seeking the declassification of documents on the reported U.S. drone "kill list," filed a new lawsuit against the Obama administration. The ACLU has been working on its campaign to improve transparency on American targeted killings since October 2013. (The Guardian)
The Department of Defense will purchase 19 Gray Eagle drones from General Atomics for the U.S. Army. The $133 million deal for the medium altitude, long endurance Gray Eagles, a variation of the MQ-1 Predator, includes the aircraft and support equipment. (U-T San Diego)
In the United Kingdom, smugglers attempted to use a drone to air drop contraband into a prison in Bedfordshire. The drone was reportedly carrying drugs, a screwdriver, a mobile phone, and a knife. The drone crashed when it became entangled in barbed wire. (Sky News)
Federal prosecutors will not charge the intelligence worker whose DJI Phantom quadcopter crashed on the White House lawn on January 26. The prosecutors determined that Shawn Usman was not in control of his drone when it crashed; he may in fact have been asleep. Usman could still face a fine from the FAA. (The Washington Post)
Meanwhile, British man has been charged for allegedly flying a drone over sensitive landmarks in London and around the United Kingdom without obtaining permission from the Civil Aviation Authority. Nigel Wilson, 42, is charged with 17 offences under Air Navigation Order 2009. (The Guardian)
Commentary, Analysis and Art
At Reuters, David Morgan reports that the FAA could introduce new ways to make it easier for commercial operations in the U.S. to begin flying as early as next week.
At Forbes, Ryan Mac and Frank Bi consider how the FAA's restrictions will impact Amazon's plans to create a system of delivery drones.
Also at Forbes, Dan Diamond argues that the most beneficial use of delivery drones would be to deliver medicine.
At the Wall Street Journal, Jack Nicas and Greg Bensinger report that many technical challenges remain before a drone delivery system can become a reality.
At TakePart, Mike Kessler examines how the explosive growth in drones will strain the FAA's efforts to regulate the industry.
Meanwhile, at Slate, Faine Greenwood argues that the FAA's broad definition of "commercial" drone use is sowing confusion.
Marion Blakey, former FAA administrator and current president and CEO of Aerospace Industries Association, told CNBC that she supports both drone innovation and strict drone rules.
At Bloomberg Business, Rudy Ruitenberg takes a look at why France has so many more commercial drone operators than the United States.
According to data collected by the Stockholm International Peace Research Institute, drones accounted for just 0.3% of the global arms trade between 2010 and 2014. (The Guardian)
At Just Security, Rachel Levinson-Waldman provides an in-depth examination of the White House's memo to federal agencies on drones and privacy.
Also at Just Security, Robert Keohane and Allen Buchanan make the case for an "international drone accountability regime" that would monitor military drone operations.
At War is Boring, Chris Biggers examines the growing role that drones play in the air campaign against ISIS.
Also at War is Boring, David Axe reviews Kill Chain: The Rise of the High-Tech Assassins by Andrew Cockburn.
At the Daily Beast, Nancy Youssef describes how security experts in the U.S. are warning that ISIS could soon use drones as flying improvised explosive devices.
At Defense One, Marcus Weisgerber considers how improved sensor packages could stem the Pentagon's demand for new drones.
Also at Defense One, Arthur Herman and William Luti argue that the advantages to using drones are evident in the air campaign against ISIS.
At the Wall Street Journal, Amy Zegart writes that the proliferation of low cost drones is precipitating a revolution in warfighting technology.
At the Guardian, Chris Cole argues that the use of armed drones by the U.S., the U.K., and Israel should be more closely scrutinized.
Dance troupe Elevenplay and Rhizomatiks, a design crew from Japan, have teamed up to create "Shadow," a show that incorporates drones. (Wired)
Know Your Drone
Google has reportedly scrapped the design for its Project Wing delivery drone, as it didn't perform well and was difficult to control. (Wall Street Journal)
Meanwhile, a Google unmanned hot air balloon prototype crashed in Mexico. (CBS)
A new Irish Navy patrol ship, the L.E. James Joyce, will be equipped with aerial drones. (Popular Science)
At Live Science, Tia Ghose writes that drones might become the next wearable technology.
Drone startup Top Flight has developed a hybrid drone capable of flying for two and a half hours. (MIT Technology Review)
Researchers at the KAIST Urban Robotics Lab in South Korea have developed a wall-climbing robot that iscapable of flying should it fall from a high place. (IEEE Spectrum)
Technology company Chaotic Moon has developed modified a consumer drone so that it can carry a spray can or an improvised flamethrower. (CNET)
Drones at Work
In the senseFly Customer Story series, Diner Yılmaz explains how he used a senseFly drone to map Turkey's 140 km rail corridor. (YouTube)
Wingbeat, a falconry company in England, is using drones to provide aerial targets for falcons in training. (New Scientist)
Chris Wright, a private investigator in California, uses drones to monitor individuals suspected of illegal activity. (BBC)
The Danish government has opened a drone test center at Hans Christian Andersen Airport in Odense to train commercial drone operators. (Copenhagen Post)
The Weekly Drone Roundup is a newsletter from the Center for the Study of the Drone. It covers news, commentary, analysis and technology from the drone world. You can subscribe to the Roundup here.
tags:
c-Aerial
,
drones
,
UAVs
---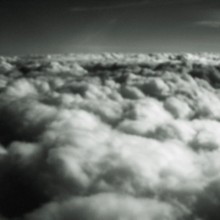 Center for the Study of the Drone at Bard College
a research and education initiative that brings together creative thinking and perspectives from a wide variety of academic fields to help the public better understand the drone and its implications.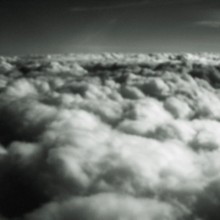 Center for the Study of the Drone at Bard College a research and education initiative that brings together creative thinking and perspectives from a wide variety of academic fields to help the public better understand the drone and its implications.