While the most widely recognized military drones are fixed-wing designs like the Predator and Reaper, vertical takeoff and landing (VTOL) systems are becoming more widely used. What, exactly, are the benefits of a VTOL drone, what do they look like, and what are their capabilities? Here's what you need to know.

News
According to an Associated Press-Gfk poll, a majority of Americans support the use of drones to target terrorists. Around 6 in 10 respondents supported the use of drones, and 13% opposed the practice. The poll was conducted between April 23 and 27, shortly after President Obama acknowledged that a drone strike had accidentally an American and an Italian being held hostage by al-Qaeda. (Associated Press)
A New York man is on trial for using a drone to take aerial footage of a medical office building. Dave Beesmer, a drone hobbyist, filmed the exterior of the Mid-Hudson Medical Group building in Lake Katrine with the intention of selling the footage to expand his drone videography business. He is charged with second-degree unlawful surveillance. (Kingston Times)
A U.S. Park Service Ranger arrested and tasered a man for flying a drone over a lake of lava at the Hawaii Volcanoes National Park. Travis Ray Sanders, a drone hobbyist, was released the next day on $500 bond. The U.S. Park Service banned drones from all national parks last year. (Associated Press)
Pilots of a Virgin America flight spotted a drone while on approach to Love Field Airport in Dallas, Texas. In an exchange with the control tower at Love Field, the crew members reported seeing the lighted drone one-and-a-half miles away from the airport and about two hundred feet above them. It is illegal to fly drones within five miles of an airport and above 400 ft. (NBC Nightly News)
The Federal Aviation Administration is reportedly in talks with drone manufacturers and industry representatives about ways to safely conduct beyond visual line of sight drone flights. The FAA has, as yet, not allowed recreational or commercial users to fly beyond line of sight. Industry representatives have been petitioning the FAA to recognize that new technologies make it possible to conduct such operations in a way that does not endanger the national airspace. (Reuters)
Commentary, Analysis and Art
In a talk at the Drones, Data X Conference in Santa Cruz, Jim Williams, the head of the FAA's UAS Integration Office, said that line of sight restrictions on drones may need to be loosened. (Mashable)
The Center for Strategic and International Studies held a roundtable discussion on "U.S. Civil Drone Policy."
At War on the Rocks, Robert Martinage and Shawn Brimley argue that the Navy's plan to decommission its two X-47B experimental drones runs against the Pentagon's strategic thinking.
At Defense One, Aliya Sternstein writes that recent research into methods for hacking drones has one major Israeli defense contractor worried.
The Washington Post Editorial Board argues that while drone strikes may kill civilians, "there is little question that drones are the least costly means of eliminating militants whose first aim is to kill Americans."
At U.S. News, Arthur Holland Michel writes that arguments for and against the targeted killing campaign both hold some truth, and "the best possible drone policy would be one that reconciles all of them."
At the Atlantic, David Rohde argues that it is time to end the practice of "signature strikes."
At the National, Ali Gharib argues that the mistakes from drone strikes are too numerous to be dismissed.
At the Intercept, Iona Craig takes a look at the life of an al-Qaeda spokesperson who was killed in a drone strike in Yemen.
At the Huffington Post, Ali Watkins writes that the CIA's control over the targeted killing program makes transparency and accountability difficult.
At Reuters, Megha Rajagopalan explores China's expanding efforts to develop military drones for export.
AirMap plots the areas where drone users can and cannot fly across the United States. (Popular Science)
Anonymous graffiti artist KATSU used a drone to tag a massive billboard in New York City. It is the first time a drone has been used in a major act of public vandalism. (Wired)
"Grounded," a play by Julie Taymor and starring Anne Hathaway as a drone pilot, opened in New York. (Variety)
DroneBase, a startup, allows customers to rent a drone. (TechCrunch)
Artist Joseph Popper built a life-size drone command and control center for the House 2015 festival in Brighton, England. (Motherboard)
In a new music video by Pomplamoose, a young woman falls in love with a drone. (YouTube)
Know Your Drone
BioCarbon Engineering, a startup, is looking to develop a multicopter drone that can autonomously plant trees. (Independent)
Meanwhile, a startup called Ascent AeroSystems has launched a Kickstarter campaign for a modular, ultra-portable coaxial drone. (Popular Mechanics)
The Economist examines the multiple anti-drone systems currently under development.
In a test, NASA's GL-10 Greased Lightning tilt-rotor prototype drone successfully took off vertically and then transitioned into horizontal flight. (Engadget)
Defense contractor Lockheed Martin is partnering with nonprofit Project Lifesaver to develop a variant of Lockheed's Indago quadcopter to be used to track lost people. (Wired)
Singapore company Horizon Energy Systems announced that it has developed a lightweight hydrogen fuelcartridge for use in drones. (HES Press Release)
In an interview with Vice, the technical manager of the U.S. Navy's LOCUST swarming drone project describes the system and its level of autonomy.
Meteor, a new Israeli defense contractor, has announced plans to develop a small military drone capable of carrying up to 350 kg of payload. (Flight Global)
Drones at Work
Drones were used in Nepal to map the damage from the recent earthquake. (Wall Street Journal)
A group of Italian schoolchildren from Rome gave Pope Francis a drone. (Washington Post)
Researchers at the Florida International University and the University of Florida are using heat-sensing drones to monitor avocado crops for an invasive fungus. (Associated Press)
The Jamaican government will begin using drones to patrol the country's coral reefs in search of illegal fishing. (Take Part)
Swedish filmmaker Kalle Ljung used a drone to shoot footage of Antarctica. (Time)
In Las Vegas, an aerial film company covered the EnduroCross motorcycle race using a drone. (Las VegasReview-Journal)
A Montreal-based videographer used a drone to take selfies from very high up. (Storyful)
The Weekly Drone Roundup is a newsletter from the Center for the Study of the Drone. It covers news, commentary, analysis and technology from the drone world. You can subscribe to the Roundup here.
tags:
c-Aerial
,
drones
,
UAVs
---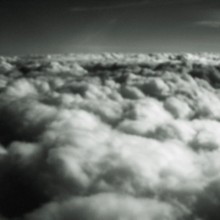 Center for the Study of the Drone at Bard College
a research and education initiative that brings together creative thinking and perspectives from a wide variety of academic fields to help the public better understand the drone and its implications.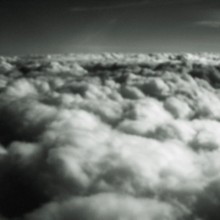 Center for the Study of the Drone at Bard College a research and education initiative that brings together creative thinking and perspectives from a wide variety of academic fields to help the public better understand the drone and its implications.