At the Center for the Study of the Drone
Growing numbers of robots are being transferred from the U.S. Department of Defense to domestic law enforcement agencies. We have conducted an in-depth analysis of these transfers, and have found at least 987 robots in use across the country. Here's what you need to know about who owns these systems, where they are, and how much they cost.
News
The Dallas Police Department used a robot to kill the perpetrator of a shooting that left five officers dead. "We saw no other option but to use our bomb robot and place a device on its extension for it to detonate where the suspect was," Dallas Police Chief David Brown said in a news conference. "Other options would have exposed our officers to grave danger." (NPR)
The U.S. Air Force has started accepting nominations for enlisted pilots to fly the RQ-4 Global Hawk surveillance drone. The Air Force anticipates that the selected personnel will graduate from training in 2017 and expects to have 100 enlisted pilots by 2020. They will be the Air Force's first enlisted pilots since World War II. (Air Force Times)
A U.S. Air Force MQ-9 Reaper drone crashed in Syria during a combat mission against the Islamic State. The remnants of the drone were destroyed by aircraft belonging to the U.S.-led coalition. No injuries were reported and the cause of the crash is under investigation. (Agence France-Presse)
A Connecticut father and son are challenging the Federal Aviation Administration's order to release information about their drones. The U.S. attorney's office issued subpoenas to Bret and Austin Haughwout after Austin posted videos on YouTube showing drones firing a handgun and a flamethrower. The pair refused to comply with the order. (New York Daily News)
Commentary, Analysis and Art
At the Diplomat, Alyssa Sims takes a look at the potential consequences of drone proliferation.
At Motherboard, Jason Koebler examines the "legal and ethical ramifications of letting police kill suspects with robots."
At the Indianapolis Business Journal, Anthony Schoettle writes that the FAA's new drone rules should prove a boon to local television news stations.
At Foreign Policy, Rachel Reid argues that the Obama administration's changes to its airstrike policies are more important than the casualty figures that it released.
Also at Foreign Policy, Micah Zenko argues that the administration's airstrike casualty figures fall short of President Obama's promises for greater transparency.
At Defense News, John Loh and Ronald Yates argue that the U.S. Air Force will need to reorganize current fleets of drones to meet future conflict scenarios.
At Quartz, Yomi Kazeem writes that hobbyists who disobey Ghana's strict aviation regulations could face a jail term of up to 30 years.
At the Los Angeles Times, Jonathan Kaiman takes a look at how DJI has cornered the market for hobby drones both inside the United States and beyond.
At Popular Science, Kelsey D. Atherton writes that fighter jet pilots of the future will be responsible for controlling fleets of drones.
At USNI News, Megan Eckstein takes a look at how the U.S. Marine Corps is pursuing a strategy to develop unmanned vehicles and 3D printing tools as a way to solve logistics and resupply challenges.
At the National Interest, Jason Snead argues that the FAA's drone regulations will do more to hinder the industry than promote the safe integration of drones into the airspace.
At EmptyWheel blog, Marcy Wheeler writes that a lot of the classified material in Hillary Clinton's emails relates to drone strikes.
At the Nation, Norman Solomon takes an inside look at the critical role that Ramstein Air Force Base serves in U.S. military drone operations.
A cartoon by the Economist imagines a future in which everyone owns a drone and privacy is a thing of the past. (YouTube)
At the Center for Strategic and International Studies, Anthony H. Cordesman argues that the debate over drone strikes lacks any "meaningful military or strategic context."
Also at CSIS, James Andrew Lewis argues that criticism of U.S. drone strikes is "well-intentioned but misinformed."
At AIN Online, R. Randall Padfield reviews Enter the Drones: The FAA and UAVs in America by Bill Carey.
Meanwhile, at the Michigan War Studies Review, Edmund F. Byrne reviews Drones and the Future of Armed Conflict: Ethical, Legal, and Strategic Implications.
Dronestagram announced the winners of this year's drone photography contest.
Meanwhile, at Fstoppers, Alex Cooke offers tips to shooting portrait photography with drones.
Know Your Drone
India's ministry of defense has issued requirements for a medium-altitude long-endurance drone. (Flightglobal)
Consumer drone maker DJI has updated its flight software to allow users to opt out of its geo-fencing system. (BBC)
Meanwhile, DJI has partnered with Swiss firm Flyability to develop a collision-tolerant drone for indoor inspections. (Engadget)
U.S. military drone maker General Atomics Aeronautical Systems Inc. announced that it has equipped its MQ-9 Reaper with Raytheon's Advanced Radar Detection System for an undisclosed customer. (Aviation International News)
A team at the University of Queensland is studying how birds and bees fly in order to develop an autonomous navigation system for drones. (ZDNet)
France's Direction Générale de l'Armement conducted maritime flight tests of the nEUROn unmanned aerial combat vehicle demonstrator. (Defense News)
The British Army announced that its Watchkeeper surveillance and reconnaissance drone will achieve Full Operating Capability by April 2017. (Defense Aerospace)
Australia's Defence Science and Technology Group is partnering with various industry and academic groups to develop an unmanned teaming technology system for base protection operations. (DST Press Release)
A team at Harvard University has developed a robotic stingray made out of metal components as well as cells from a rat. (BBC)
The U.S. Marine Corps is conducting a yearlong experiment to test a variety of technologies for small ground units, including several unmanned systems. (Marine Corps Times)
Defense and aerospace firm Saab announced that it has retooled its Giraffe surface radar to detect rogue drones. (Unmanned Systems Technology)
Drones at Work
Islamic State fighters are reportedly using drones equipped with improvised explosive devices against enemy positions. (Bloomberg)
Police in London are exploring the use of drones to track motorbike thieves. (Engadget)
Researchers in Montana are looking to use drones to drop vaccine-laden pellets on the prairies in an effort to save the Black Footed Ferret, an endangered species. (Wired)
Police in North Dakota are learning how to pair drones and dogs in search operations. (Bismarck Tribune)
The Washington Post has put together a list of "unexpected ways people are using drones."
China is seeking to deploy increasing numbers of unmanned surface vehicles to the South China Sea and the Antarctic, according to state media. (En.People.Cn)
An Irish man used a drone to rescue a woman who was trapped in a bathroom. (UPI)
The French Air Force has inaugurated its UAV Center for Excellence, which will be used for training and research initiatives. (Press Release)
A team at the Dartmoor Zoological Park in the U.K. used a drone to try and find an escaped lynx. (BT)
Industry Intel
Poland's Ministry of Defense revealed that it ordered counter-drone systems in preparation for the NATO summit and an upcoming visit by Pope Francis in July. (Defense News)  
The U.S. Air Force awarded Composite Engineering Inc. a $40 million contract to research and develop a "long-range, low life, limited range" strike drone. (Contract Announcement)
The Department of Defense has requested an additional $20 million from Congress to counter drones belonging to the Islamic State group. (Defense News)
For updates, news, and commentary, follow us on Twitter. The Weekly Drone Roundup is a newsletter from the Center for the Study of the Drone. It covers news, commentary, analysis and technology from the drone world. You can subscribe to the Roundup here.
tags:
c-Aerial
,
Center for the Study of the Drone
,
weekly drone roundup
---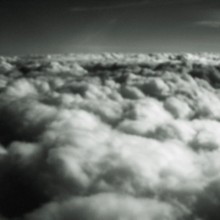 Center for the Study of the Drone at Bard College
a research and education initiative that brings together creative thinking and perspectives from a wide variety of academic fields to help the public better understand the drone and its implications.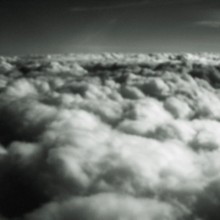 Center for the Study of the Drone at Bard College a research and education initiative that brings together creative thinking and perspectives from a wide variety of academic fields to help the public better understand the drone and its implications.