At the Center for the Study of the Drone
A cache of personal documents seized during the raid on Osama bin Laden's compound in 2011 includes several letters that refer to the drones used by the U.S. to target members of al-Qaeda. These letters offer an inside perspective on the effects of drone strikes on al-Qaeda's leadership. Here's what you need to know.
News
A U.S. drone strike is believed to have killed Khalifa Omar Mansour, the militant responsible for a December 2014 terrorist attack on a Pakistani school that left 150 people dead. According to a statement by Pentagon spokesperson Peter Cook, Mansour, who reportedly had ties to the Pakistani Taliban, was killed with four others in a strike in Afghanistan's Nangarhar province. (Wall Street Journal)
Meanwhile, a U.S. drone strike in Yemen reportedly injured four suspected members of al-Qaeda. The strike targeted a vehicle traveling in Yemen's central Marib province, approximately 75 miles east of Sanaa. (Reuters)
Cal Fire law enforcement officers arrested a man for allegedly interfering with firefighting operations by flying a drone. The presence of the drone grounded several firefighting aircraft. Eric Wamser, 57, is the first person to be arrested for flying a drone near firefighting operations. (Sacramento Bee)
Meanwhile, the Utah state legislature passed a bill that would allow law enforcement officers or firefighters to disable drones that are flying over wildfires. The bill, which would authorize officers and firefighters to bring down drones using electronic signal jamming or firearms, is expected to be signed into law by the governor. (Salt Lake Tribune)
The Israeli military fired two Patriot air defense missiles at a drone that entered the Golan Heights from Syria. According to a statement by the Israel Defense Forces, the drone returned to Syria after being fired upon. (Reuters)
Commentary, Analysis and Art
An in-depth episode on BBC Radio 4 explores the relationship between the drones of today and the pilotless aircraft of the 1940s. For more on the early history of drones, click here.
At Eastern Arsenal, Jeffrey Lin and P.W. Singer study photos that suggest that China's enormous Soar Dragon drone is entering serial production.
At the Georgetown Public Policy Review, Emily Manna argues there is a statistically significant correlation between U.S. drone strikes in Pakistan and an increase in terror attacks.
At Defense News, Pierre Tran writes that Airbus Defence and Space will likely sign a contract this month for a two-year study of a possible European medium-altitude, long-endurance drone.
At C4ISRNET, Mark Pomerleau takes a look at how unmanned ground vehicle technology and applications could evolve in the future.
At the Associated Press, Don Babwin examines how the use of a robot by Dallas police to kill Micah Johnson could open the door for other unprecedented uses of this technology. For our data on law enforcement robots in the U.S, click here.
At War on the Rocks, Mike Pietrucha argues that the use of an explosive-laden robot by the Dallas Police Department was justified.
Meanwhile, at Defense One, Patrick Tucker writes that the makers of military robots see a promising future after the events in Dallas.
At Fortune, Kia Kokalitcheva writes that regulations could still threaten the nascent drone industry.
Meanwhile, on the MarketFoolery podcast, Chris Hill, Aaron Bush, and Simon Erickson discuss how the FAA regulations will shape the drone industry.
At GCN, Amanda Ziadeh examines the steps that two U.S. states are taking to attract drone businesses.
At Atlas Obscura, Sarah Laskow investigates a drone that crashed in Somalia that looks like a bird.
At the Electronic Frontier Foundation, Jeremy Gillula and David Maass argue that the California legislature was right to dismiss two recent anti-drone bills.
At Bloomberg, Eli Lake argues that CIA secrecy surrounding drone strikes is unnecessary and counterproductive.
At the Financial Times, John Reed considers why Israeli drone maker Elbit Systems is seeking to acquire companies in the U.K.
Alan Kwan, a student at MIT, attached umbrellas to drones to create an aerial performance. (Digital Trends)
Know Your Drone
The U.S. Navy's carrier-based combat drone now has an official name: the MQ-25A Stingray. (USNI News)
Meanwhile, the U.S. Navy is preparing its aerial refuelling pod for use with the MQ-25A Stingray. (Flightglobal)
Binational Industrial Research and Development Foundation, a U.S.-Israeli technology foundation, has selected Israel Aerospace Industries and Honeywell to develop an anti-collision system for drones. (Defense News)
China's Guizhou Aviation Industry Group has unveiled a long-endurance surveillance drone. (IHS Jane's 360)
Technology firm TRNDlabs has unveiled the Pokédrone, a micro-drone that aids users playing the popular Pokemon Go video game. (Dezeen)
Drone maker DJI and app firm AirMap have developed a real-time wildfire awareness feature that warns users of nearby wildfires. (CBS 8)
Meanwhile, DJI and camera maker Hasselblad have paired the M600 multirotor drone with the high-end Hasselblad A5D camera. (Digital Trends)
U.S. military drone maker General Atomics Aeronautical Systems and the NLR-Netherlands Aerospace Centre have announced a partnership that seeks to integrate large drones into European airspace. (Press Release)  
A team at the Human-Oriented Robotics and Control Lab at Arizona State University is developing a system that allows human operators to control multiple drones with their brain. The project is funded by the U.S. Defense Advanced Research Projects Agency and the Air Force. (New York Post)
Airbus announced the winners of an open competition to design small unmanned cargo aircraft. (Aviation Week)
Defense contractors Textron and Thales have unveiled the Fury, a 13-pound, precision-guided glide bomb specifically designed to be used aboard drones. (AIN Online)
Elbit Systems has developed a jamming system that could be used to protect drones from threats such as surface-to-air missiles. (Flightglobal)
The Washington Post profiles the Remotec Andros Mark V-A1, the robot that Dallas police used to kill Micah Johnson.  
Thales has unveiled the Fulmar X, a catapult-launched aerial data collection drone for both military and civilian applications. (Press Release)
A team at McGill University has developed a small drone that can autonomously paint pictures on canvas. (Quartz)  
The U.K. Ministry of Defense and the U.S. Department of Defense have announced a partnership to develop robotic systems to transport goods to troops in challenging environments. (Press Release)  
Researchers at the University of Central Lancashire and the University of Manchester's National Graphene Institute have unveiled a drone with wings made of graphene. (UPI)
Aerospace firm Malloy Aeronautics has announced that its unmanned hoverbike prototype will be ready for production in 2017. (Shephard Media)  
A video posted to YouTube appears to show the U.S. Air Force's top secret RQ-170 Sentinel drone flying over Nevada. (Defense Tech)
Drones at Work
Oil company Exxon Mobil is using drones in a project to track whales off the coast of California. (Market Watch)
Telecom firm AT&T is using drones to inspect cell towers, and hopes to someday use unmanned aircraft to provide enhanced wireless coverage for major events. (Ars Technica)
At the Farnborough Air Show, Airbus demonstrated the use of drones for visual inspection of aircraft. (Press Release)
Meanwhile, a Robird mechanical flying bird drone was used to clear real living birds from the Farnborough Airshow. (E&T)
Officials in the Indian state of Haryana are using drones to update ageing maps of the area. (Economic Times)
Drones will be banned from Cleveland, Ohio and the surrounding areas during the upcoming Republican convention. (Defense One)
First responders in Iowa used a drone to find a missing grandfather and granddaughter who were stranded in a logjam on the Des Moines River. (CNN)
Lenoir Community College in North Carolina has launched the state's first drone pilot degree program. (WNCT)  
In a promotional video, professional baseball player Kevin Pillar catches a baseball dropped by a drone from high altitude. (Popular Science)  
The South Wales Police in the U.K. have begun using drones for a variety of operations. (Wales Online)
A Ukrainian lawmaker flew a drone in Ukraine's parliament, claiming that he was using it to monitor fraud. (Euronews)
Benton County Sheriff's Office Search and Rescue unit is a 12-person volunteer force that flies drones to search for missing persons. (Gazette-Times)
Industry Intel
Leonardo-Finmeccanica announced at the Farnborough Airshow that two unidentified countries in the Middle East will purchase the Falco tactical reconnaissance drone. (AIN Online)
The U.K. Royal Navy will suspend a contract for Insitu ScanEagle drones in November 2017 due to lack of funds. (IHS Jane's 360)
Meanwhile, the U.K. Ministry of Defence selected the General Atomics Certifiable Predator B as the replacement to the Predator B/MQ-9 Reaper system. (Press Release)
Triumph Group, Inc. signed a memorandum of understanding with Northrop Grumman to facilitate cooperation in the development of high-altitude, long-endurance drones over the next five years. (Press Release)
The chief of police in Toledo, Ohio is urging the Toledo City Council to approve a $14,349 contract for a drone system from Toledo Aerial Media. (Toledo Blade)
Piaggio Aero announced that it will delay deliveries of the P1HH "Hammerhead" drone to the Italian Air Force by two months after a prototype aircraft crashed in May. (Defense News)
UTC Aerospace was awarded a contract for the integration and testing of the MS-177 multi-spectral imaging system on the U.S. Air Force's RQ-4B Global Hawk. (Press Release)
Shares for Kratos Defense & Security Solutions, Inc. jumped after it received a $40.8 million contract to develop a low-cost demonstrator bomber drone. (Motley Fool)
UAV Tactical Systems awarded Cubic Mission Solutions a $1.4 million contract extension for tactical common data links for the British Army's Watchkeeper drone. (Army-Technology.com)
The California-based General Atomics Aeronautical Systems Inc. will open an office in New Delhi by the end of the year. (American Bazaar)
ECA Group received an $11 million contract from an unidentified customer for three Inspector Mk2 unmanned surface vehicles for mine countermeasures. (Shephard Media)
For updates, news, and commentary, follow us on Twitter. The Weekly Drone Roundup is a newsletter from the Center for the Study of the Drone. It covers news, commentary, analysis and technology from the drone world. You can subscribe to the Roundup here.
tags:
c-Aerial
,
drones
,
the drone center's weekly roundup
---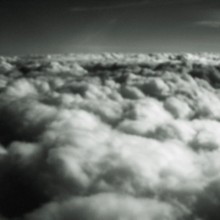 Center for the Study of the Drone at Bard College
a research and education initiative that brings together creative thinking and perspectives from a wide variety of academic fields to help the public better understand the drone and its implications.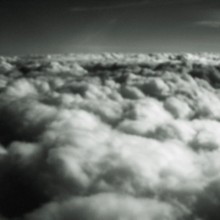 Center for the Study of the Drone at Bard College a research and education initiative that brings together creative thinking and perspectives from a wide variety of academic fields to help the public better understand the drone and its implications.