At the Center for the Study of the Drone
As growing numbers of countries around the world acquire and deploy military drones, the task of tracking where they are based and how they are being used becomes more difficult, but also more important than ever. In a dynamic page on our site, we will post updates on new developments in drone deployments and bases around the world. Our first installments explore new construction projects at a U.S. drone base in Djibouti and Chinese drones in Inner Mongolia.
News
CNN launched a division dedicated to collecting aerial footage of news events with drones. The Aerial Imagery and Reporting unit (AIR) will be comprised of two full-time drone operators. In 2015, the Federal Aviation Administration selected CNN to participate in the Pathfinders program, which sought to explore ways to use drones safely for commercial applications. (Poynter)
The U.K. Ministry of Defence concluded an investigation into the 2014 crash of an Army Watchkeeper surveillance drone. The Watchkeeper, which is adapted from the Israeli Hermes drone, crashed as a result of a software malfunction. (BBC)
Commentary, Analysis and Art
In a study of the commercial drone industry, DroneDeploy, a drone software company, found that quadrotor drones are taking a larger share of the market than fixed-wing drones. (TechCrunch)
At the Los Angeles Times, Samantha Masunaga explores the Pentagon's growing interest in unmanned undersea vehicles.
At IHS Jane's Defence Weekly, Marina Malenic considers why the U.S. Navy has decided not to make the MQ-25A Stingray drone a stealth aircraft.
Meanwhile, at Scout Warrior, Kris Osborn writes that the U.S. Navy's MQ-25A Stingray drone could be used to counter China's long-range "carrier-killer" missiles.
At Breaking Defense, Sydney J. Freedberg Jr. considers the struggle within the Pentagon over the role that human-machine teams will play in future military engagements.
At Fortune, Aaron Pressman examines how Intel is aiming to take the lead in developing computer hardware for drones and other new technologies.
At the Atlantic, Matt Peterson argues that the persistent secrecy surrounding drone strikes undermines the Obama administration's efforts to justify the targeted killing program.
At the Daily Beast, David Axe writes that Hezbollah's recent video of a drone reportedly dropping small warheads in Syria illustrates the threat posed by commercially-available drones.
At WIRED, Charles Bombardier argues that new apartment buildings should include balconies dedicated for drone landings.
Tech Insider takes a look at Otto, the company behind Uber's push for self-driving autonomous cars. (Business Insider)
At Defense One, Marcus Weisgerber takes a look at efforts within the Pentagon to develop lasers that can take down missiles.
At Intelligent Aerospace, John Keller writes that the U.S. Army is looking for companies to develop a wide-area motion imagery sensor system for manned and unmanned aircraft.
At Popular Science, Kelsey D. Atherton takes a look at Nikola Tesla's idea for a remote-controlled bomb.
At the Diplomat, Tobias Burgers and Scott N. Romaniuk examine why China has refrained from carrying out targeted killings with drones.
In Parameters magazine, Ulrike Franke writes that The Drone Debate is a "useful teaching material and a good primer for the general public" on the U.S. use of drones outside of conventional battlefields. (Academia.edu)
At War is Boring, Joseph Trevithick takes considers how the U.S. Army is warning troops about the dangers posed by cheap hobby drones.
At Reuters, Nobuhiro Kubo writes that Japan intends to allocate funds towards the development of a fighter drone prototype. (Reuters)
Know Your Drone
Chipmaker Intel has unveiled the Aero, a quadcopter designed for drone applications developers. (Aviation International)
Aerospace firm Airbus has announced a plan to develop an autonomous passenger vehicle that would be used as an aerial taxi. (Global Construction Review)
U.S startup Apollo Shield has unveiled a counter-drone system that detects rogue unmanned aircraft and forces them to fly home. (TechCrunch)
Russia's military has flight tested its Sova solar-powered long-endurance unmanned aircraft at an altitude of nearly 30,000 feet. (Aviation Week)
NASA is working to commercialize a portable antenna platform for tracking unmanned aircraft. (Executive Biz)
Israeli defense firm Elbit Systems has unveiled a maritime variant of its Skylark surveillance drone. (FlightGlobal)
U.S. delivery firm Workhorse has developed a drone delivery system that complies with current Federal Aviation Administration regulations. (CNBC)
Drones at Work
Louisiana drone film company Atmosphere Aerial used a drone to assist during the recent floods in the state. (Popular Science)
Ride-sharing company Uber announced that it will launch a fleet of self-driving cars within the month. (Bloomberg Businessweek)
At TIME, a reporter describes how he tried to use a drone for rooftop inspection.
Consumer drone maker DJI has unveiled a training arena at its retail store in Seoul. (Quartz)
Lifesavers in Australia will begin using drones over beaches to drop Shark Shield devices, which emit electric pulses to scare sharks. (Gold Coast Bulletin)
Police in the U.K. seized two drones that were being used to smuggle narcotics and cell phones into prison in North London. (BBC)
A team at Plymouth University is developing a system to use an unmanned surface vessel for marine acoustic monitoring. (Marine Technology News)
The Saga Prefectural Government in Japan has announced a plan to test drones for urgent medical deliveries for first responders. (Japan Times)
Law enforcement agencies in Liberty County, Texas are exploring the use of drones to aid in investigations. (Dayton News)
Sinclair Community College in Dayton, Ohio has unveiled a mobile lab to train students to fly drones. (Dayton Business Journal)
Industry Intel
The U.S. Air Force awarded General Atomics Aeronautical Systems Inc. a $370.9 million contract for 30 MQ-9 Reaper aircraft. (Contract Announcement)
Meanwhile, the Missile Defense Agency awarded General Atomics a $9.61 million contract to develop a laser system that can be integrated on an MQ-9 Reaper. (Contract Announcement)
The U.S. Army awarded Foster-Miller a $35.4 million contract for robots and robot maintenance. (Contract Announcement)
The U.S. Navy awarded Raytheon Company a follow-on contract to transition the control system software for the MQ-8 drone from Solaris to Linux. (FBO)
The U.K. Defence Ministry purchased a third Airbus Zephyr drone, a high-altitude drone designed to stay aloft for up to 45 days. (Space News)
For updates, news, and commentary, follow us on Twitter. The Weekly Drone Roundup is a newsletter from the Center for the Study of the Drone. It covers news, commentary, analysis and technology from the drone world. You can subscribe to the Roundup here.
tags:
c-Aerial
,
Center for Drone News
,
Center for the Study of the Drone at Bard College
,
weekly drone roundup
---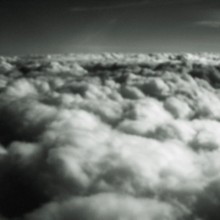 Center for the Study of the Drone at Bard College
a research and education initiative that brings together creative thinking and perspectives from a wide variety of academic fields to help the public better understand the drone and its implications.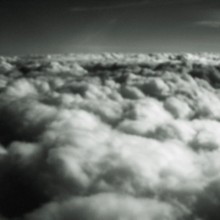 Center for the Study of the Drone at Bard College a research and education initiative that brings together creative thinking and perspectives from a wide variety of academic fields to help the public better understand the drone and its implications.