News
A U.S. airstrike in Yemen killed three members of al-Qaeda in the Arabian Peninsula. In a statement, U.S. Central Command announced that the strike took place in Yemen's central Shabwa province but did not say whether the strike was carried out by drones. (Voice of America)
Meanwhile, the Obama administration released a redacted version of its classified "playbook," a document that establishes the legal framework for U.S. targeted killing and capture operations overseas. The Presidential Policy Guidance was issued in May 2013 as part of an effort by the administration to tighten its guidelines for U.S. drone strikes. The document release is the result of a Freedom of Information Act lawsuit filed by the American Civil Liberties Union. (Press Release)
The Obama administration announced several new initiatives designed to boost the commercial drone industry in the United States. The White House Office of Science and Technology Policy directed federal agencies to integrate drones into operations and allocated $35 million to fund research into drone design and applications. It also permitted Google's Project Wing to conduct operational tests of delivery drones. (USA Today)
The second annual U.S. National Championships of Drone Racing took place on Governors Island. Over 100 pilots competed for a $50,000 first place prize. The event was organized by Drone Sports Association and broadcasted on ESPN. (The Guardian)
Commentary, Analysis and Art
At the Los Angeles Times, Michael Hiltzik argues that the California state legislature should do more to advance bills that promote safe drone flying.
At Bloomberg Business, Matthew Braga writes that the underwater drone industry has suffered as a result of low oil prices.
At Drone 360, Leah Froats offers a guide to first-person-view drone racing.
Meanwhile, at MarketWatch, Sally French writes that funding for drone racing has soared as a result of a general increase in interest in the sport.
At the Associated Press, Sarah Gantz reports that Textron Systems, the firm that makes the Shadow military surveillance and reconnaissance drone, is considering developing drones for commercial use.
At National Real Estate Investor, Robert Carr takes explores the benefits and drawbacks to using drones in warehouses and industrial spaces.
Drone Wars UK published an updated dataset on U.K. air operations in Iraq and Syria, including missions carried out by Royal Air Force Reaper drones.
At Yahoo, Sabrina Rojas Weiss offers a few suggestions for how to get the most of drone wedding footage.
At the San Francisco Chronicle, Wendy Lee writes that the Department of Homeland Security is turning to Silicon Valley startups for small surveillance drones.
At the Bulletin of Atomic Scientists, Sitki Egeli argues that strict export controls on drones are weakening efforts to curb the spread of missiles capable of carrying weapons of mass destruction.
At the Strategy Bridge, Michael P. Kreuzer examines how the U.S. Air Force could increase the numbers of drone pilots by reviving the warrant officer program.  
At Just Security, Marty Lederman offers a few key takeaways from the Obama administration's targeted killing "playbook" document.
At Rawnsl Notebook, Adam Rawnsley posted a 1986 CIA report on the potential for drone proliferation.
Bart Jansen, a Dutch inventor and the maker of the cat drone, said that he is turning a dead cow into a drone. (BBC)
Know Your Drone
Security firm Black Sage Technologies has developed a counter-drone system that integrates an artificial neural network to detect, identify, and track rogue unmanned aircraft. (IHS Jane's 360)
A presenter at the Black Hat 2016 hacker conference demonstrated how a drone equipped with a transmitter could be used to hack into wireless systems. (PC World)
Israeli defense firm Aeronautics announced that its Orbiter 1K loitering munition drone achieved operational status in testing. (FlightGlobal)
The Polish Navy is reportedly seeking to procure a vertical take-off and landing drone for surveillance and strike operations. (i-HLS)
In a test off the coast of California, a U.S. Air Force F-35A manned fighter jet destroyed a target drone using an air-to-air missile. This was the first live-fire air-to-air engagement test for the F-35A. (IHS Jane's 360)
A graduate student from the University of Texas at Arlington has developed and tested an unmanned aircraft with mass-actuated controls. (Science Daily)
Norwegian startup Staaker has unveiled a consumer quadcopter drone that can be controlled with an arm-band. (TechCrunch)
The Iranian military announced that it has developed a tactical drone equipped with jamming devices and laser weapons. (Popular Science)  

Drones at Work
Researchers at the University of Nebraska are testing a drone system that will be used to help firefighters start controlled fires on the prairies. (NPR)
Luxury travel agency Black Tomato is offering a "Drone the World" service, which provides customers with expert drone operators to photograph their vacations from the air. (Daily Mail)
Stony Brook University and drone firm Vayu Inc. are establishing a drone delivery system for urgent medical materials in Madagascar. In a series of fully autonomous trial flights, drones transported packages from a remote village to a research station. (News Medical)
According to an investigation by The Independent, there were over 400 reports to police about incidents involving drones in the U.K. in 2015, a significant spike over the previous year.
Two emergency helicopters in the Canadian cities of London and Edmonton reported close encounters with drones. (CBC)
Drone delivery startup Zipline has announced plans to begin offering drone delivery services of urgent medical supplies to remote communities in Maryland, Nevada, and Washington. (The Verge)
The City of Cape Girardeau, Missouri will purchase three drones for public projects. (KFVS 12)
The U.S. Marine Corps used RQ-7B Shadow surveillance drones during this year's Rim of the Pacific exercise in Hawaii. (USNI News)
Activists in the U.K. are protesting Amazon's planned tests of its Prime Air delivery drones, which are reportedly set to take place near a 2,000-year-old Roman road. (BBC)
Drone maker DJI has established no-fly zones for its drones near sports arenas in Brazil for the duration of the Rio Olympics. (Press Release)  
"Droned," a new television show on The Science Channel, follows a company that makes custom-designed drones for a slew of celebrities and highlights emerging technologies throughout the drone industry. (Fox News)
The U.S. Air Force has transferred its RQ-4 Global Hawk high-altitude long-endurance reconnaissance drones from Guam to Japan for the monsoon season. (Stars and Stripes)
U.S. energy provider Eversource is exploring the use of drones for infrastructure inspections. (Associated Press)
Spanish police are using drones to patrol tourist resorts in a bid to prevent terrorist attacks. (The Local)
The Ghana Police Service will be using a surveillance drone donated by Ghana Grid Company during the upcoming elections. (The Chronicle)
Industry Intel
The U.S. Navy awarded Applied Physical Services Corp. a $135,000 contract for engineering and technical services for the MK18 Mod2 unmanned underwater vehicle. (FedBizOpps)
The U.S. Army issued a presolicitation notice for the construction of hangars and an operations facility at Al Dhafra Air Base in the United Arab Emirates for the Navy's MQ-4C Triton unmanned aircraft. (FedBizOpps)
Matternet Inc. raised $9.5 million in funding to continue development of its autonomous drone delivery systems. (Wall Street Journal)
The Australian Army is evaluating options for an upcoming procurement of 200 nano drones. (The Australian)
For updates, news, and commentary, follow us on Twitter. The Weekly Drone Roundup is a newsletter from the Center for the Study of the Drone. It covers news, commentary, analysis and technology from the drone world. You can subscribe to the Roundup here.
tags:
c-Aerial
,
Center for the Study of the Drone
,
the drone center's weekly roundup
---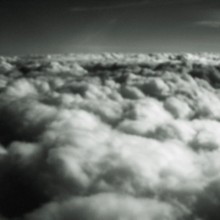 Center for the Study of the Drone at Bard College
a research and education initiative that brings together creative thinking and perspectives from a wide variety of academic fields to help the public better understand the drone and its implications.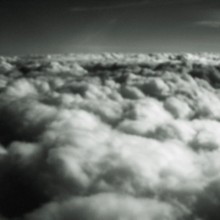 Center for the Study of the Drone at Bard College a research and education initiative that brings together creative thinking and perspectives from a wide variety of academic fields to help the public better understand the drone and its implications.