At the Center for the Study of the Drone
We are a decade into what is often described as "the drone revolution," a period of remarkable growth in the development, proliferation, and use of military unmanned systems technology. In our latest report, "The Drone Revolution Revisited," we profile three dozen key military drone programs that have defined the period—from failed high-altitude surveillance aircraft to hugely popular unmanned ground vehicles—in order to establish the successes, patterns, and pitfalls of the drone revolution so far, and what it all means for the future.
News
A suspected U.S. drone strike in Yemen reportedly killed nine members of al-Qaeda. According to Yemeni security officials who spoke with Reuters, the strike targeted a house in the central Marib province.
Alphabet's Project Wing has partnered with Chipotle to deliver burritos by drone to students at Virginia Tech university. Project Wing's vertical takeoff and landing drones will make deliveries from a Chipotle food truck as part of a test of the system's navigational systems. According to Bloomberg News, it's the most extensive proposed drone delivery test to receive approval from the Federal Aviation Administration.
A group of European aviation safety organizations is calling for the implementation of EU-wide drone regulations. In a statement published at the European Cockpit Association, the organizations advocated for a drone registration program and mandatory training and certification for drone pilots in order to "ensure safe drone operations." (Press Release)
Commentary, Analysis and Art
In a new report at the RAND Corporation, Lynn E. Davis, Michael McNerney, and Michael D. Greenberg seek to clarify the rules for targeted killing.
At WIRED, Heather M. Roff and P.W. Singer describe the issues that the next president will have to consider when deciding how the U.S. will develop and employ autonomous weapons.
Also at WIRED, Andrew Zaleski profiles Charpu, a top-ranked drone racer who's thinking about trying something different.
A United Nations report examines how the procurement of new technologies such as drones will help address humanitarian challenges. (UNOPS)
At RealClear World, Samuel Bendett looks at how Ukraine is aiming to gain a military advantage by using unmanned vehicles.
At War on the Rocks, Charlie Lewis argues that the U.S. could employ machine learning to improve its approach to targeting.
At TechCrunch, Yoav Leitersdorf, Ofer Schreiber, and Iren Reznikov survey the landscape of Israeli drone startups.
At the New York Times, Michael S. Schmidt explores how the U.S. Air Force is growing increasingly reliant on contractors to fly drones.
Meanwhile, at the National Interest, James Hasik suggests a few things the Air Force can do to retain more drone pilots.
In the Journal of Peace Research, Sarah E. Kreps and Geoffrey P.R. Wallace weigh the effectiveness of and support for drone strikes.
At NPR, Tom Bowman examines the state of the debate over military drones and targeted killing.
At DIY Drones, Patrick Meier discusses the results of a survey that found support among humanitarian aid workers for using drones for disaster response.
At the Los Angeles Times, W.J. Hennigan reports on three U.S. veterans who are showing support for the families of Yemeni civilian casualties of drone strikes.
At the Daily Signal, Jason Snead argues that the FAA continues to "wage war" on drone users with burdensome regulations.
At GCN, Matt Leonard profiles a company that helps law enforcement track down drone owners.
At War is Boring, Joseph Trevithick examines a U.S. Navy proposal to build facilities for the MQ-4C Triton surveillance drone in the United Arab Emirates.
Also at War is Boring, Joseph Trevithick looks back to one of the earliest U.S. armed drones.
At FlightGlobal, Arie Egozi writes that a recent incursion into Israel by a Russian-operated drone has strengthened the case to stem additional sales of Israeli drones to Russia.
A War College podcast considers the consequences of drone strikes that result in civilian casualties. (Soundcloud)
At the Intercept, Ryan Gallagher examines the role that the National Security Agency's Menwith Hill base in the U.K. plays in U.S. targeted killing operations.
At Forbes, Steve Banker and Rick Rys consider how drones could be used in manufacturing and supply chain systems.
At Quartz, Mike Murphy profiles Parrot, a French company that helped popularize hobby drones.
A report by IHS Market anticipates that a rise in global instability will continue to push demand in the military drone technology market, which the report predicts will grow to approximately $11 billion per year by 2025. (CNBC)
Know Your Drone
Automaker Daimler has announced that it is partnering with U.S. startup Matternet to develop a drone delivery system for the company's vans. (MarketWatch)
The U.K. Ministry of Defense has announced a competition for companies to develop multi-role drone swarms that can operate in contested environments. (Motherboard)
The U.K. Royal Navy completed trials of its Maritime Autonomy Surface Testbed unmanned surface vehicle in the Thames River. (Unmanned Systems Technology)
Drone maker AeroVironment announced that the U.S. Navy conducted successful tests in which a Blackwing submarine-launched drone was used as a communications link between a submarine and a swarm of General Dynamics unmanned undersea vehicles. (Press Release)
U.S. telecommunications company AT&T is testing systems to operate drones on the carrier's 4G LTE cellular network. (Fortune)
General Atomics Aeronautical Systems has completed integration of its Certifiable Predator B, a medium-altitude long-endurance drone that is intended to be operated in non-restricted airspace. (Unmanned Systems Technology)
The U.S. Navy has issued a Request for Information from companies to assess whether the industry is currently capable of developing an extra-large unmanned undersea vehicle. (FBO)
U.S. defense firm Adsys Controls is developing a system to protect drones against counter-drone lasers. (New Scientist)
A number of Chinese aerospace companies are partnering to develop drones for military and civilian applications. (IHS Jane's 360)
Korea Aerospace Research Institute has unveiled the TR60, a tactical tiltrotor drone capable of vertical takeoff and landing. (IHS Jane's 360)
Russian arms maker Kalashnikov Group has unveiled the BAS-01G BM Soratnik, an armed unmanned tank. (IHS Jane's 360)
Consumer drone maker Parrot announced that it will release a developer kit for navigation and obstacle avoidance. (TechCrunch)
A British entrepreneur is developing an edible drone that can be dropped into disaster zones. (Business Insider)
The director of the Pentagon's Strategic Capabilities Office has provided further details about its Perdix swarming drones, which will be dropped from jet fighter aircraft. (Defense One)
Belarus' KB Radar Design Bureau unveiled a satellite communications jamming device that can be mounted onto tactical drones. (IHS Jane's 360)
A Japanese company called ProDrone has developed a grasping claw attachment for consumer drones. (Gizmodo)
U.S. defense firm Lockheed Martin and the Warsaw University of Technology have demonstrated a system that optimizes command and control for multiple aerial drones. (GPS World)
The aviation program director of the Australian Army has described Australia's intention to invest more actively in the development and fielding of military unmanned systems. (Sydney Morning Herald)
A group of researchers from the University of Sheffield is developing an advanced machine learning system that could be used to analyze military drone video feeds. (Defense One)
Meanwhile, DJI is reportedly developing a foldable consumer drone that weighs as little as 1.4 pounds. (The Verge)
AOSSCI Technology, a Chinese drone maker, is preparing to unveil an open-source vertical takeoff and landing drone. (Global Times)
Drones at Work
A U.S. startup called DroneSeed uses seed-dispensing drones to reforest logged areas. (New Atlas)
The government of Thailand will use drones to patrol railway lines in the south of the country following a recent bombing on a train in the Khok Pho district. (Bangkok Post)
Maritime drone maker ASV Global and survey firm TerraSond conducted a 5,172 nautical mile hydrographic survey of the Bering Sea using a C-Worker 5 unmanned boat. (AUVSI)
The New York Fire Department has acquired a tethered multirotor drone. (The New York Times)
Researchers from the Woods Hole Oceanographic Institution used ocean glider drones to collect data in the Atlantic Ocean during Hurricane Hermine. (ABC)
Researchers at Murdoch University and Curtin University are using drones to study southern right whales off the coast of Australia. (BBC)
Canadian utilities company EnWin has announced that it will begin using drones for infrastructure inspection. (CBC)
The Long-Term Human-Robot Teaming for Robot-Assisted Disaster Response project used two unmanned ground vehicles and three aerial drones to assist in the response to the recent earthquake in Italy. (Unmanned Systems Technology)
The Indian Air Force is using drones to conduct surveillance over its western sector bases during the leadup to a major military exercise. (Indian Express)
Authorities in the Australian state of Victoria will be using drones to monitor forest fires during the coming bushfire season. (ABC)
A team from the Technical University of Munich used drones to identify suitable habitats for endangered butterfly larvae. (Phys.org)
The government of Tanzania will deploy drones to map rural areas in order to help resolve land disputes. (Voice of America)
A video posted to YouTube shows a drone being used to pull a man on a wakeboard, a new sport that its creators call "dronesurfing." (Gizmodo)
The town of Palm Beach in Florida is revising an ordinance that restricts drone use after determining that it is illegal under FAA regulations. (Palm Beach Daily News)
A drone racing event in Chile drew competitors from across Latin America. (New Atlas)
A team from Exeter University will use a drone to map archaeological sites in the Amazon Rainforest. (BBC)
The Mercer County Sheriff's Office in Ohio is seeking to buy a small drone. (The Daily Standard)
A team of researchers from Germany and the U.S. is using drones to collect meteorological data at night. (Phys.org)
Saildrone, a U.S. startup, produces sailboat-like drones that are being used to count pollock and simultaneously collect various environmental data. (New York Times)
Drones may soon be used over Western Lake Erie to aid in estimating how much deadly algal toxin is present.
Police at Risley Prison in the U.K. found a heavy parcel of drugs and contraband that they believe was carried to the site by a drone. (Daily Mail)
Industry Intel
The U.S. Navy awarded Northrop Grumman Systems Corp. a $108.1 million contract for 10  MQ-8C Fire Scouts. (Contract Announcement)
The Naval Air Warfare Center awarded Hydraulics International Inc. a $1.1 million contract for Electric Hydraulic Power Supplies for the MQ-4C Triton. (FBO)
The U.S. Military Sealift Command awarded Pacific Tugboat Service a $903,580 contract for a launch and recovery platform for an unmanned undersea vehicle. (FBO)
The U.S. Army awarded General Atomics Aeronautical Systems Inc. a $17.3 million contract modification for software test and evaluation for the MQ-1C Gray Eagle. (Contract Announcement)
Geocurve, a subsidiary of Strat Aero, will provide the U.K. Environment Agency with aerial inspection and survey services under a contract estimated to be worth a total of $3.3 million. (Alliance News)
AirMap will partner with PASSUR Aerospace, Inc. to integrate PASSUR's live flight data with AirMap's real-time traffic alert system for drones. (Press Release)
Intel Corp. acquired Movidius, an Irish company that makes computer vision processors that can be used aboard drones. (Ars Technica)
For updates, news, and commentary, follow us on Twitter. The Weekly Drone Roundup is a newsletter from the Center for the Study of the Drone. It covers news, commentary, analysis and technology from the drone world. You can subscribe to the Roundup here.
tags:
c-Aerial
,
Center for Drone NewsCenter for the Study of the Drone at Bard College
,
The Drone Center Weekly Roundup
---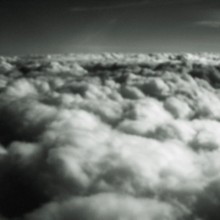 Center for the Study of the Drone at Bard College
a research and education initiative that brings together creative thinking and perspectives from a wide variety of academic fields to help the public better understand the drone and its implications.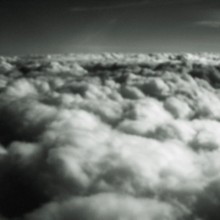 Center for the Study of the Drone at Bard College a research and education initiative that brings together creative thinking and perspectives from a wide variety of academic fields to help the public better understand the drone and its implications.