At the Center for the Study of the Drone
In 2007, Addie Wagenknecht started using drones to make abstract paintings. Her works both challenge and celebrate the aerial robot and its power. In an in-depth conversation with Arthur Holland Michel, Wagenknecht explains how to make a drone painting, and what she thinks it means to make art by drone.
Drones are becoming big business in India. The Indian military has been investing heavily in unmanned aerial systems, which it has deployed in a variety of operations. Meanwhile, a domestic civilian drone industry is growing rapidly. Here's what you need to know.
News
A U.S. drone strike in Pakistan is suspected to have killed Omar Farooq, a senior al-Qaeda leader, and three Taliban fighters. Farooq, a Pakistani citizen from Karachi, managed the group's finances and was reportedly close to to Osama bin Laden and Ayman al-Zawahiri. The strike took place in Khar Tangi, a village in the semi-autonomous tribal zone of North Waziristan. (Reuters)
Alpha Media, an American broadcasting company, announced that it will start using drones for newsgathering. "We've entered into an agreement with a drone manufacturer, and we'll be flying them in Portland, subject to the FAA's new guidelines," said executive vice president Scott Mahalick in a statement. The Oregon-based media group owns around 70 radio stations across the United States. (WTAQ)
The Sheriff of Alameda County, California will begin flying drones in search-and-rescue operations. Sheriff Greg Ahern revealed on Tuesday that his office had spent $97,000 in department funds on two AirCover QuadRotor QR425 drones. Last year, after significant public pressure, the Alameda County Board of Supervisors blocked Sheriff Ahern from using federal funds to purchase drones. (SFGate)
The U.K.'s Civil Aviation Authority confirmed that an Airbus A320 came close to a small multirotor drone as it made its final approach to Heathrow airport in July. The commercial airliner was flying at approximately 700 ft. when the pilot reported spotting the drone. (BBC)
Senator Dianne Feinstein, D-CA. announced that she plans to introduce legislation supporting the Federal Aviation Administration's ban on commercial drones. In a letter to FAA administrator Michael Huerta, Sen. Feinstein explained that she supported the agency's efforts, writing that she intends to "codify and expand the moratorium on private drone use without specific authority from the FAA that is already in place." (U.S. News)
A Russian reconnaissance drone was reportedly shot down in Ukraine. The Ukrainian military identified the aircraft as a Russian-made "Granat" aircraft. (Interpreter Magazine)
Commentary, Analysis and Art
At the New York Times, Kate Murphy takes a look at the rules and regulations surrounding the consumer drone frenzy.
For more on drone regulations and legal battles, click here.
At the Washington Post, Dominic Basulto suggests that camera manufacturer GoPro could make the consumer drone market more mainstream.
In a review of aviation safety published last week, German insurance company Allianz warned of the threats to drones posed by cyber attacks. (Financial Post)
At Popular Mechanics, Erik Schechter questions the feasibility of enacting rules that will keep drones away from manned aircraft.
Also at Popular Science, Kelsey D. Atherton reports that falcons could be trained to take down drones.
Michael Huerta, an administrator for the Federal Aviation Administration, appeared on CNN's State of the Union to discuss the integration of drones into the national airspaces. (Politico)
At Gizmodo, Adam Clark Estes explains why the FAA isn't concerned with safeguarding personal privacy.
At Aviation Week, John Croft questions whether the threat posed by drones to commercial airliners is overstated.
In an online lecture at the Council on Foreign Relations, Micah Zenko and Sarah Kreps discuss the impact of drones on U.S. foreign policy.
Muckrock's Shawn Musgrave explains why he is suing the New York Police Department over its refusal to release information about its drone programs.
In Britain's House of Lords, Robert Goodwill MP, the head of the Department of Transportation, answered questions about the civilian uses of drones.
The makers of Rotor DR1, an Internet series about a post-apocalyptic world run by drones, explain what went into putting together a drone race scene. (YouTube)
At Just Security blog, Steve Vladeck explains why "drone courts" are a "dangerously misguided solution to the wrong underlying problem."
At Heliguy, Matthew Cairns reported on what it was like to attend the U.K. Civil Aviation Authority's ground school for commercial drone pilots.
Know Your Drone
Defense contractor Lockheed Martin has proposed to convert several Air Force manned U-2 spy planes into optionally-manned drones, ostensibly in a bid to compete with the Northrop Grumman Global Hawk spy drone. (Foxtrot Alpha)
A team of researchers in Singapore has unveiled a prototype for an underwater drone modelled after the anatomy of an eel. (Defense One)
The U.S. Navy took delivery of a new Fire Scout unmanned helicopter drone. The new aircraft has increased autonomous capabilities. (IHS Jane's 360)
A restaurant group in Singapore is working to develop drones to serve food to customers by the end of 2015. (Channel News Asia)
RCFlyMaps, an iPhone app, maps out all the no-fly zones inside the United States for aspiring drone pilots. (Motherboard)
American drone manufacturers showed off their wares to the U.S. special operations forces community. In October, the United States Special Operations Command initiated a call for proposals for a new medium endurance surveillance and reconnaissance aircraft. (FBO.gov)
Drones at Work
NASA used an Ikhana (Predator-B) drone to find and film the Orion space capsule. (Popular Science)
Researchers at the University of Maryland Eastern Shore have started testing the ways in which drones cancontribute to precision agriculture. (Baltimore Sun)
The Idaho State Police used a drone to take pictures of a crime scene. (KREM2)
The Nature Conservancy is using a DJI Phantom multirotor to monitor the populations of Sandhill Crane in the Sacramento-San Joaquin Delta in California. (SiliconValley.com)
The Weekly Drone Roundup is a newsletter from the Center for the Study of the Drone. It covers news, commentary, analysis and technology from the drone world. You can subscribe to the Roundup here.
tags:
c-Aerial
,
cx-Arts-Entertainment
,
cx-Business-Finance
,
cx-Military-Defense
,
cx-Politics-Law-Society
,
drones
,
UAVs
---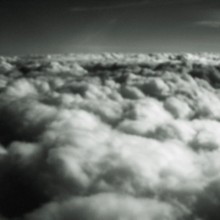 Center for the Study of the Drone at Bard College
a research and education initiative that brings together creative thinking and perspectives from a wide variety of academic fields to help the public better understand the drone and its implications.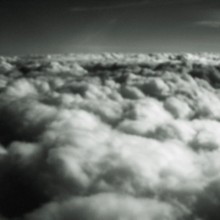 Center for the Study of the Drone at Bard College a research and education initiative that brings together creative thinking and perspectives from a wide variety of academic fields to help the public better understand the drone and its implications.