2/22/16 – 2/28/16
At the Center for the Study of the Drone
Three of the most technologically experimental wings of the U.S. Department of Defense, the Defense Advanced Research Projects Agency, Special Operations Command, and the Missile Defense Agency, have released their budgets for Fiscal Year 2017. We took a close look at these documents to see how much they are spending on drones.
News
A U.S. drone strike reportedly killed four suspected members of the Haqqani network in northwest Pakistan. According to an unnamed Pakistani official and local residents who spoke with NBC News, the strike targeted homes near the border with Afghanistan in the Kurram Valley.
The Federal Aviation Administration may amend its rules to allow drone operators to fly unmanned aircraft over people who are not associated with the flight. Such operations are currently discouraged by the FAA due to safety concerns. The FAA has created a committee of stakeholders to develop recommendations for new rules by April 1. (CNBC)
The FAA announced that it will pursue research into tools for detecting drones near airports. It will work with the Department of Homeland Security, CACI International, and the University of Maryland to develop a system that employs sensors to detect radio signals emitted by unmanned aircraft. "The explosive growth of the unmanned aircraft industry makes evaluating detection technologies an urgent priority," Marke "Hoot" Gibson, the FAA senior advisor on UAS integration, said in a statement. (Press Release)
Meanwhile, China Daily reports that the People's Liberation Army Air Force will establish a new unit to detect and destroy enemy drones. The squad will focus on small drones flying at less than 1,000 meters that pose a threat to military units on the ground.
A proposed bill in the Utah state legislature would allow law enforcement officers to forcibly bring down drones using jamming techniques or firearms. "I want to encourage this new and emerging technology," Rep. David Lifferth, one of the bill's sponsors, told the Associated Press. "But if you get in the way of some acute activity you run the risk of losing it."
The U.S. Navy announced that it will not purchase any more the Lockheed Martin Remote Multi-Mission Vehicles, an underwater drone created to detect sea mines. The RMMV program has come under fire due to its poor performance in testing and significant cost overruns. The Navy will evaluate three alternative underwater drones to meet the mine countermeasures requirements. (USNI News) For more on underwater drones, click here.
The U.S. Navy is investigating a series of drone flyovers of Naval Base Kitsap-Bangor in Washington State. According to two Navy agents who spoke with the Seattle Times, the drone flights have occurred largely at night. Kitsap-Bangor is home to eight nuclear-armed submarines.
The Italian government has given the United States permission to fly armed drone missions out of an air base in Sicily. The drones, which will be based at Naval Air Station Sigonella, will fly on missions over North Africa. The decision comes after more than a year of negotiations, according to a report in the Wall Street Journal.
The United Kingdom's Airprox Board has identified two additional incidents from 2015 in which drones flew close to manned aircraft. One of the incidents identified by the aviation safety group involved a drone passing within 100 feet of an Airbus A319 passenger plane near Manchester Airport. (Guardian)
Commentary, Analysis and Art
A report from the Stimson Center argues that the Obama Administration has done little to improve transparency and accountability around the targeted killing campaign.
Bellingcat takes a look at a military base in Jordan that is believed to house some of the MQ-9 Reapers involved in the air campaign against ISIS.
At the New York Review of Books, David Cole argues that the use of drones is President Obama's "most dangerous legacy."
In a book review at the London Review of Books, Thomas Nagel writes that the "president as killer is a chilling new face of the role of commander-in-chief."
At the Intercept, Joshua Hammer reports on a new American drone base in Cameroon. For more on the drone base in Garoua, click here.
At the New York Times, victims of drone strikes and members of the human rights community respond to Gen. Michael V. Hayden's op-ed on drone strikes.
At the Daily Beast, Clive Irving writes that British security experts are concerned that drones could be used by the Islamic State in an attack on a sports stadium.
The Soufan Group takes a look at whether U.S. air strikes have contributed to counterterrorism goals or fostered radicalism on the ground.
At Just Security, Christopher Rogers considers how the rules in international humanitarian law regarding uncertainty should be applied to drones and big data.
At the Remote Control Project, Dr. Vanda Felbab-Brown examines how criminals are adopting new technologies like drones to help distribute drugs.
At Nieman Lab, Matt Waite writes that proposed amendments to the FAA's reauthorization legislation make it legal for journalists to use drones.
A satirical op-ed at DuffelBlog, penned by an MQ-9 Reaper, encourages readers to vote for a candidate who "supports endless war."
At Discover, Jeremy Hsu reviews "Eye in the Sky," an upcoming film about drone strikes starring Helen Mirren and Alan Rickman.
Performance artists in Yemen staged a demonstration against drone strikes and assassinations. (Warscapes)
Know Your Drone
Chipmaker Intel and telecommunications company AT&T have partnered to develop a system that connects drones to devices on the ground via LTE wireless networks. (AT&T Press Release)
Estonian startup Starship Technologies will begin testing its ground-based drone delivery system in London as early as April. (USA Today)  
The U.S. Air Force has tested a RQ-4 Global Hawk high-altitude, long-endurance drone equipped with a daylight camera system that's currently used on the manned U-2 spy plane, which the Global Hawk is being positioned to replace. (Defense Systems)  
Defense contractor General Atomics has begun flight tests of an extended range variant of its MQ-9 Reaper drone. The new aircraft has a wingspan of 79 feet and is designed to stay airborne for up to 40 hours. (AIN Online)
A group of college students participating in Swedish auto maker Volvo's Robot-based Autonomous Refuse handling (ROAR) project has developed a robot that can identify and pick up trash cans autonomously. (The Verge)
Japan's Defense Ministry is developing an unmanned ground robot that can clear rubble and collect data at disaster sites. (The Japan News)
The  U.S. Air Force has unveiled a concept for a cargo bomber aircraft that appears to be unmanned. (Flightglobal)
Drones at Work
Disney is reportedly planning to use drones to keep an eye out for other drones that may be spying on the set of Star Wars Episode VIII. (Digital Trends)
Researchers in Queensland, Australia are using drones to count sea turtles at a remote nesting ground. (ABC News)
The BBC used a drone to film certain shots in its upcoming documentary series Planet Earth II. (Independent)
In New South Wales, Australia, a team is testing drones to spot sharks near beaches. (Daily Telegraph)
Rangers at the Hluhluwe-iMfolozi Game Reserve in South Africa are using drones to track poachers. (Associated Press) For more on anti-poaching drones, click here.
The police department of Crossville, Tennessee, has purchased a drone for aerial observation operations. (WMC Action News 5)
Industry Intel
Kraken announced that it will supply a sonar system for the Seagull, an unmanned surface vehicle made by the Israeli defense contractor Elbit Systems. (Press Release)
DJI announced the creation of a new protection plan that will provide customers with up to a year in protection against damages to the aircraft. (Press Release)
For updates, news, and commentary, follow us on Twitter. The Weekly Drone Roundup is a newsletter from the Center for the Study of the Drone. It covers news, commentary, analysis and technology from the drone world. You can subscribe to the Roundup here.
tags:
c-Aerial
---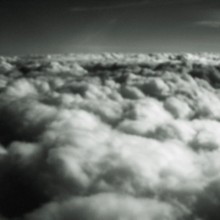 Center for the Study of the Drone at Bard College
a research and education initiative that brings together creative thinking and perspectives from a wide variety of academic fields to help the public better understand the drone and its implications.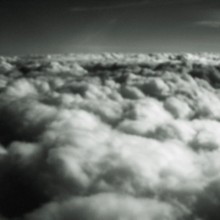 Center for the Study of the Drone at Bard College a research and education initiative that brings together creative thinking and perspectives from a wide variety of academic fields to help the public better understand the drone and its implications.