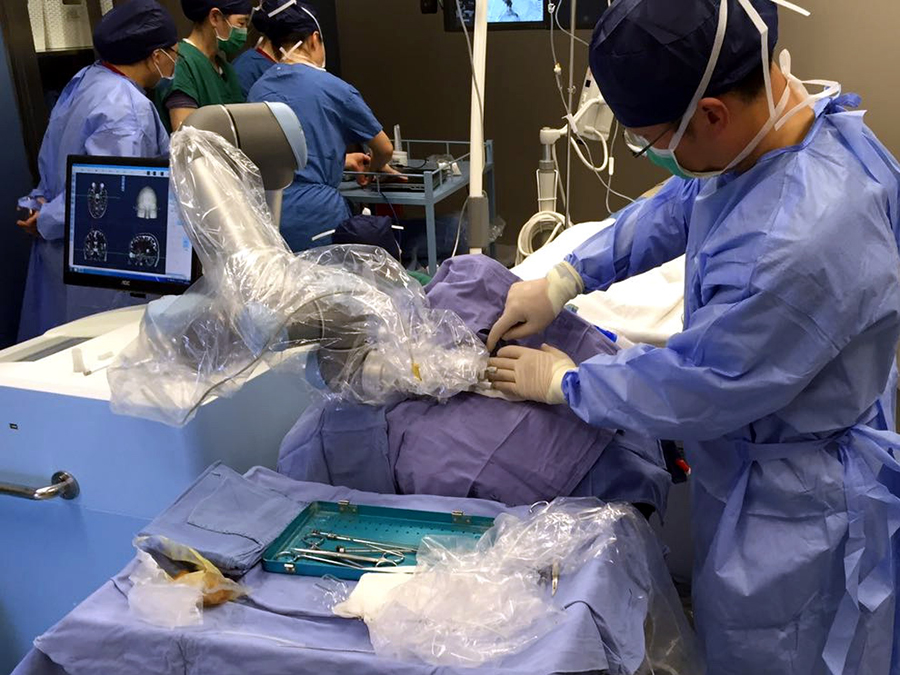 An emerging need
China's once abundant labor force has contributed to the country's astonishing economic success in recent decades. But in the coming decades, the percentage of retirees relative to workers is likely to increase substantially. According the People's Daily, by 2050 China's senior citizen population (over 60s) will grow to more than 30% of the total population, up from about 12% today. To meet the growing healthcare needs of the increasingly aging population, a number of medical robotics firms in China were recently founded and are starting to bring their products to the market.
According to a report by GCiS in 2016, the Chinese medical robots market is valued at RMB 791million, up 34.4% from 2015. By 2021, the medical robot sector is projected to grow to at least RMB 2.2billion. From surgical to rehabilitation and homecare, robots look set to transform parts of the nation's healthcare industry. Robots will reshape secondary care, tertiary care, even primary, home and community care. Already, surgical robots are assisting the nation's surgeons in some high-end hospitals, and accomplishing more precise, less invasive procedures. And the sales of rehabilitation robots have boomed as hospitals improve their rehabilitation units (in keeping with government policy). But the medical robots industry in China is still emerging, with many domestic players still in the product development and clinical testing stage.
---
Distinct applications
Medical robots are used by Chinese hospitals and healthcare providers in a variety of specialized fields such as surgery, rehabilitation and drug delivery.
Surgery: In operating theaters, robotic systems are used in both soft and hard tissue surgeries. These robots, while not yet autonomous, greatly enhance the capabilities of surgeons, allowing the surgery to be done with greater precision, using smaller incisions resulting in less blood loss and quicker healing time. They also enable remote surgeries.
Rehabilitation: Rehabilitation robots assist in therapeutic training and assessing the sensorimotor performance of the patient. Therapy based robots are used to increase the efficacy of the therapist's work given that exact measurements are now possible through sensor technology. This will allow the therapist to better gauge the improvements or decline of a patient's progress, saving time in the process.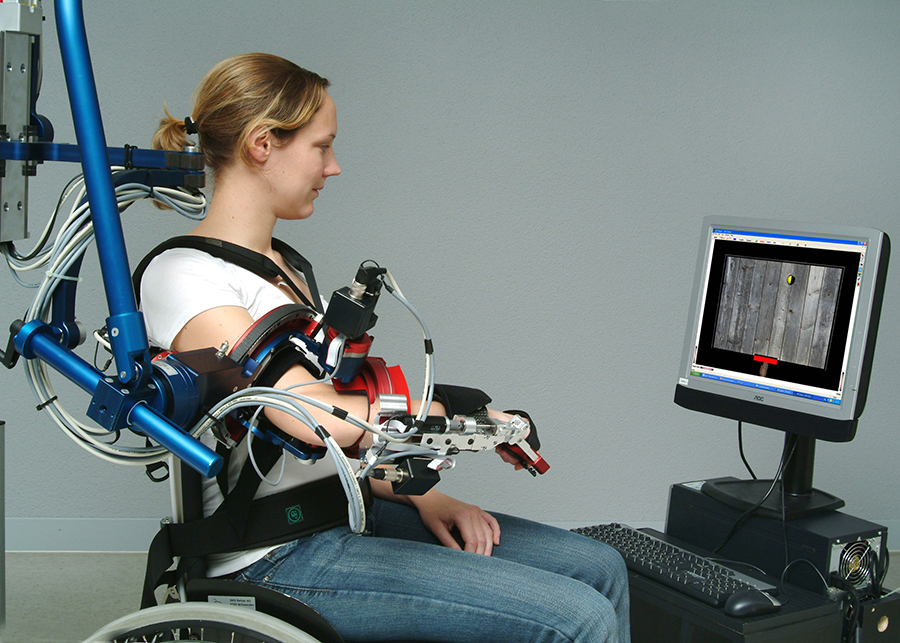 Drug delivery: In terms of drug delivery, IV robots are used to automatically prepare IV syringes and bags, minimizing pharmacy errors. IV robots can also help reduce employee exposure to hazardous materials (e.g. chemotherapy) and enhance safety.
Overall, applications of medical robots across all 3 areas are on the rise. Specifically, rehabilitation is likely to experience significant growth over the next 5 years. This is due to both social and policy driven factors; emphasis on building physical therapy units in China's community hospitals; and expanding medical insurance to cover rehabilitative care, etc. On the other hand, for surgical robots, demand is likely to come mainly from the niche group of wealthier Chinese patients who can afford the pricey procedures. This is because robotic surgery is not only costly, but is not covered by insurance. Even though the launch of domestic versions of surgical robots could bring down the price somewhat, it is still unlikely that the use of surgical robots will become widespread in the next 3-5 years.
---
Up and Coming Chinese Firms
While there are a small number of foreign suppliers in this market, including global leaders such as Intuitive Surgery, their products are often too pricey for any but the wealthiest Chinese hospitals to afford. An Intuitive Da Vinci System, for example, costs over USD 3million. In other cases, such as with many rehabilitation robots, the offerings of domestic suppliers are considered comparable to foreign products, and at a lower price. Several leading international firms are yet to enter this market or dedicate serious resources, and local firms are expected to be especially competitive in this market.
According to GCiS' research, there are fewer than 20 active manufacturers of medical robots in China currently. But there are, at minimum, half a dozen emerging companies still at the product development or clinical testing stage, and many with a clinically tested products pending China's Food and Drug Administration's (CFDA) approval. I have identified 5 of these firms that deserve particular attention:
Chongqing Jinshan Science and Technology (金山科技(集团)有限公司) is a private Chinese company founded in 1998, with manufacturing capabilities in a range of gastrointestinal medical devices. Based in Chongqing, the company is traditionally a manufacturer of capsule endoscopes. Capsule endoscopes are pill sized cameras that records images of the digestive tract, particularly in hard to reach areas like the small intestines. In 2004, Chongqing Jinshan launched its first capsule endoscope product and, later in 2008, the capsule received US FDA approval and the CE mark.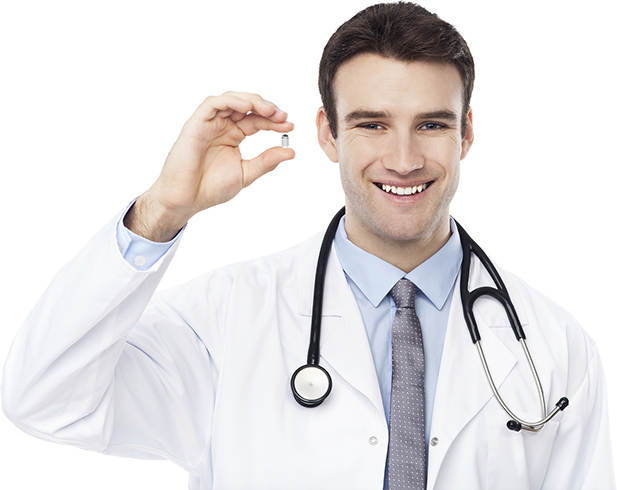 In recent years, the company has started various R&D projects, developing medical robots including the OMOM minimally invasive surgical robot system which will go into clinical testing stage soon. They have also made the OMOM capsule robot, which is an enhanced version of the previous capsule endoscope. Unlike its previous model, this new capsule robot is said to have the potential to achieve active propulsion. This would mean that doctors can now control the motion and direction of the capsule, to enable better views of the affected areas and greatly improve diagnostic capabilities. Apart from motion control, the capsule will also come with silicon micro pumps (for drug delivery and simple biopsy) technology. These new functions will be built on existing capabilities like MEMS, and imported technologies like IBM's DB2 database server.
Beijing Tinavi (北京天智航医疗科技股份有限公司) is a company listed on China's National Equities Exchange Quotation (NEEQ). Backed by China's Ministry of Science, the Beijing Government and the Chinese Academy of Science, Tinavi is a manufacturer of robotic guided systems designed for orthopedic surgeries. In 2010, it was the first Chinese company to be awarded the CFDA permit to manufacture its first generation orthopedic robot. Tinavi's orthopedic robots have been installed in more than 10 Chinese hospitals, and have completed around 2000 surgeries since 2010. Tinavi's GD-2000 model is now selling at RMB 5.4 Mn. According to GCiS, the company is growing at a rate of 150%. Its newest medical robot, Phecda (designed for minimally invasive spinal surgeries) is still pending CFDA's approval in 2016.
Beijing Bohuiweikang Technology (北京柏惠维康科技有限公司) was founded in August 2010 by Professor Liu Da to commercialize the Remebot system. Remebot is a stereotactic neurosurgery robot system comprising of a six axis robotic arms, and a CT/MRI compatible visual imaging system which will enable surgeons to perform more accurate and less invasive neurosurgical procedures. Remebot was developed by Professor Wang Tianmiao and his team at Beihang University in 1998. Even though Remebot completed its clinical testing and the first telesurgery in early 2000s, the technology did not reach the commercialization stage earlier due to a lack of funding and disputed IP issues. In 2015, CFDA received its application for a manufacturing permit to allow the company to manufacture and issue the 6th generation Remebot system, which is estimated to be completed by end 2016 or early 2017.
Midea-Yaskawa (广东美的安川服务机器人有限公司), is a joint venture company by Midea (one of China's leading appliance companies) and Yaskawa (Japanese industrial robot company). In August 2015, these two companies announced that they will be setting up a joint venture in China to produce a range of nursing care and rehabilitation robots for the domestic market. In March 2016, this joint venture was officially set up in Guangdong Shunde. This JV will oversee the product development, manufacturing and sales of Midea/Yaskawa's robots in China. In the initial stages, it is likely that this company will front the sale of Yaskawa's existing product lines like the LR2 Lower Limb Physical Therapy robot launched by Yaskawa earlier in 2014. Other possible products could also include Yaskawa's Rewalk exoskeleton suit and ankle walking assistive device. Depending on the approval of China's FDA, some reports estimate that these products might be available sometime in 2017.
With Midea's strong distribution and sales networks in China, it would not be surprising to see such rehabilitation robots in the consumer markets soon. Midea's move into the rehabilitation robots industry may signal the impending growth in homecare robots, like robotic prosthesis and home telepresence robots for the growing elderly population.
Shenzhen Sanggu (深圳市桑谷医疗机器人有限公司) is a subsidiary of the Chinese company Silver Star Group. Founded in 2003, Sanggu develops and supplies intravenous infusion monitoring systems and intravenous robots. Its IV robots were launched in China in mid 2016 and, within just 6 months, around 50 units were sold. Sanggu's IV robots are used by pharmacy nurses in the preparation of medication meant for intravenous infusion, including the medication for oncology and chemotherapy. With such IV robots, medical staff no longer have to be exposed to the dangerous concoction of chemotherapy medications. They can now operate this IV robot system remotely and work outcomes can be completed with better efficiency and less wastage. The company is now rapidly ramping up its plant capacity to deal with the growing demand.
---
If you enjoyed this article, you may also enjoy:
See all the latest robotics news on Robohub, or sign up for our weekly newsletter.
tags:
c-Health-Medicine
,
China
,
Chinese robotics
,
cx-Business-Finance
,
Drug delivery
,
healthcare
,
rehabilitation
,
Service Professional Medical Other
,
surgical
---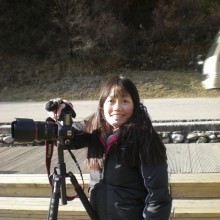 Siao Tin Soh
is an analyst at GCiS China Strategic Research. She is a Singaporean but has been in China since 2007...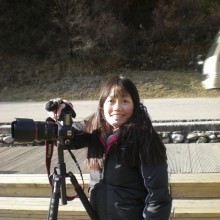 Siao Tin Soh is an analyst at GCiS China Strategic Research. She is a Singaporean but has been in China since 2007...