A key factor in the growth of collaborative and humanoid robots will be the capabilities to do useful tasks cost-effectively in chaotic environments. SAKE Robotics aims to be a game changer with their low-cost grippers that utilize tendons as the primary link between actuators and finger-like motion. While many other grippers on the market utilize tendons, there has been a serious reliability issue due to strength & wear. SAKE's patent pending "Ceramic Tendon Technology" provides a high strength, low wear, low resistance and low-cost solution.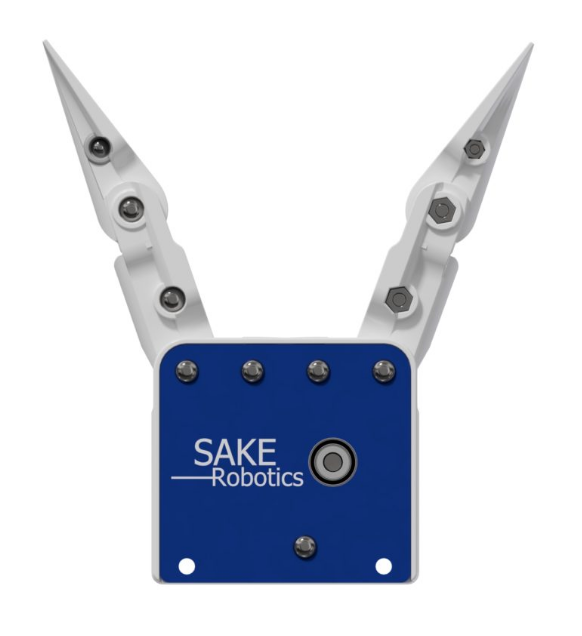 Their EZGripper Dual robotic grippers have been shown to reliably pick up and hold a variety of objects weighing between grams and multiple kilograms (from pencils to large objects). In addition, EXGripper enables 360 degree rotation with the grasp center aligned to the axis of rotation. According to Paul Ekas, founder of SAKE, "our vision to deliver the lowest cost, high dexterity robotic grippers [hands] that enable next generation, high value robots." As Paul presented, I wondered how soon will Pepper be sporting ExGrippers.
---
Vention – Web-based industrial machine builder engine
Working on a factory floor often requires creativity in designing new processes and support machines to meet market demands. As manufacturing becomes more mechanized, Vention plans on enabling corporate managers with the ability to build and order machines via a web-browser in just a few days. According to the pitch, their platform is an "AI-enabled" cloud CAD application that integrates an ever-growing library of industrial "Lego-style" modules. This means that regardless of the design, structural, motion, and control parts are fully compatible with one another, saving time and money.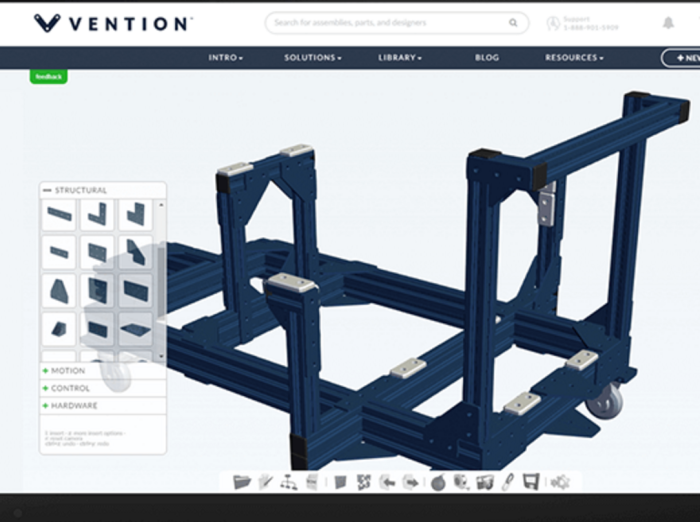 Etienne Lacroix, CEO, explained that "it became obvious to us that the next frontier for faster machine design wasn't better design tools or higher performance hardware, but rather the integration between the two." Lacroix's partner and company CTO, Max Windisch, further states that "with the help of artificial intelligence, we are paving the way for significant democratization of mechanical engineering. We want to enable design-savvy individuals who never used a CAD software, to 3D design industrial machines and prototypes. Similar technology democratization in web development (i.e., WordPress, Squarespace, Wix) were complete game-changers; we are creating the equivalent for machine design." A web-based machine platform is very compelling, however, inventory management could be the reason why no one has done this to date.