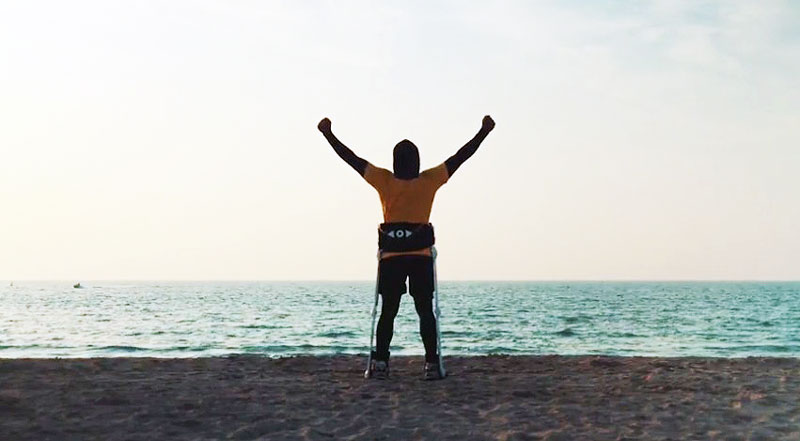 Today the UAE's new International Council on Artificial Intelligence and Robotics (iCAIR) formally announced the AI & Robotics for Good award. The goal of the award is to encourage robotics innovation that benefits society, in particular in the areas of education, healthcare and social services, and both hardware and software solutions will be eligible. Two prizes will be given: a national prize worth 1M AED, and an international prize worth $1M USD. The Robotics for Good launch comes just days after the UAE's Drones for Good competition held its awards ceremony in Dubai.
The competition is slated to be held annually and is open to students, individuals and institutions, and the winner is expected to be announced during the UAE Government Summit next year.
Judges for the new award include such notable figures as: David Peters (Chief Executive Officer, Universal Robotics), Kim Jong-Hwan (Chair Professor Korea Advanced Institute of Science and Technology (KAIST), Matthew Grob (Executive Vice-President and Chief Technology Officer Qualcomm Incorporated), Corinna Lathan (Chair of the Board and Chief Executive Officer AnthroTronix), Bruno Maisonnier (Founder and Chief Executive Officer Aldebaran), Stuart Russel (Professor University of California, Berkeley), and Paolo Dario (Director, The BioRobotics Institute Scuola Superiore Sant'Anna Pisa). A complete list of judges can be found here.
iCAIR was formed by the UAE in partnership with the World Economic Forum's Global Agenda Council on Artificial Intelligence and Robotics, and includes founding members from leading institutions in robotics and AI from around the world.
This has been a big week for robotics in the UAE; this month the Museum of Future Government Services also opened its doors for the first time. With a focus on robotics, drones and self-driving cars, the new museum hopes to give visitors a "glimpse into the future of services in the UAE through interactive designs and real prototypes" according to Gulf News.
Registration for the UAE's Robotics for Good award is now open.  http://www.roboticsforgood.ae/en/register
If you liked this article, you may also be interested in:
See all the latest robotics news on Robohub, or sign up for our weekly newsletter.
tags:
c-Events
,
Drones for Good
,
Robotics for Good
,
UAE
---
Hallie Siegel
robotics editor-at-large
Hallie Siegel robotics editor-at-large