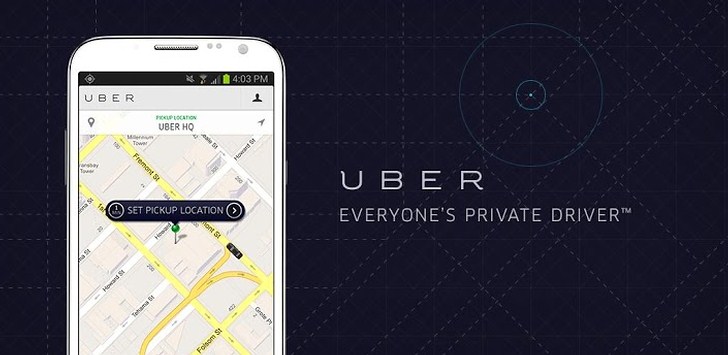 Uber announced a strategic partnership with CMU yesterday, including a robocar lab in Pittsburg, and rumours reported in TechCrunch suggest Uber could be hiring up to 50 CMU folks to staff it.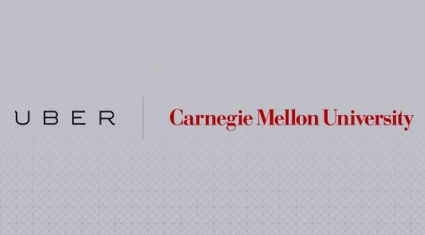 That's a major step, if true. People have often pointed out how well Uber is poised to make use of robocar technology to bring computer summoned taxi service to the next level. Many have assumed that, since Google is a major investment partner in Uber, they would partner on this technology. But this suggests otherwise.
I've written about Uber before, not just because of interest in what they do today, but because it teaches us a lot about how people will view Robocars in the future. Uber's interface is very similar to what you might see for a robocar service, and the experience is fairly similar, just much more expensive. UberX is $1.30/mile plus 26 cents/minute with $2.20 flag drop. The Black service is $3.75/mile and 65 cents/minute with an $8 flag drop. I expect robocar tax service to be cheaper than 50 cents/mile with minimal per-minute charges. The flag drop is not yet easy to calculate. What richer people do with Uber teaches us what the whole public will do with robocars.
Uber lets you say where you are going but doesn't demand that you do. That's one thing I suspect will be different with your robotaxi, because it's really nice if they can send you a vehicle chosen for the trip you have in mind. Ie. a small, efficient car without much range for short, single person trips. Robotaxi services will offer you the ability to not say your destination — but they will probably charge more for it, and that means most people will be willing to say their destination.
Uber does not hide their desire to get rid of all their drivers, which sounds like a strange strategy, but the truth is that cab driving is not something most people view as a career. It's a quick source of money that requires few special skills, something people do until something better comes along, or in the gaps in their day to make extra cash.
A version of this article first appeared on robocars.com.
tags:
autonomous driving
,
autonomous taxis
,
c-Automotive
,
CMU
,
robocars
,
Uber
---

Brad Templeton, Robocars.com
is an EFF board member, Singularity U faculty, a self-driving car consultant, and entrepreneur.

Brad Templeton, Robocars.com is an EFF board member, Singularity U faculty, a self-driving car consultant, and entrepreneur.