Italian humanoid; Robot Car Championship; Ethics of Robot Love; Bosch unveils agricultural robot; Tribute to Joseph Engelberger in New York Times; Robot Samurai; Geminoid F; and more. 
Walk-Man the humanoid walks tall (Reuters)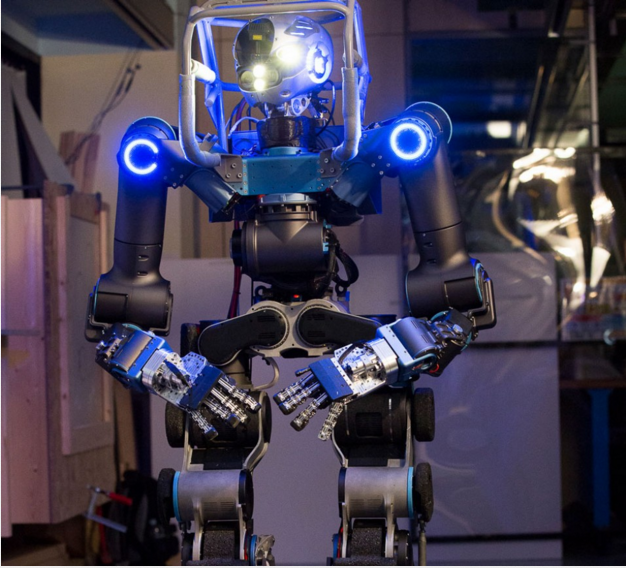 Scientists from the Italian Institute of Technology and the University of Pisa in Italy revealed an upgraded prototype of their humanoid Walk-Man robot this week. As one of the researchers noted, choosing a humanoid robot design can bring distinct advantages:
Lead researcher Nikos Tsagarakis believes the world won't need to be adapted to accommodate Walk-Man, meaning it could eventually operate in damaged buildings; turning a heavy valve or lifting collapsed masonry, for example.

"There's one factor that everyone agrees, that actually our world, our environment it was designed for our body basically. So, we have tools that are designed to be grasped by humanoid, human hands. You have also areas or access paths that are actually appropriate for our body forms. So it means that if you build a robot that has a very similar form, you need to adapt less the environment in order to have this robot operational within such a space," Tsagarakis told Reuters.
Designed for use in search and rescue missions, an earlier Walk-Man prototype participated in the DARPA Robotics Challenge Finals 2015.
Robot Metal Band Compressorhead Launches Crowdfunding Campaign to Build Lead Singer (Ultimate-Guitar) 
The team behind robot metal band Compressorhead has launched a crowdfunding campaign to raise the funds they need to build a lead singer and become the first 100% robot band to record an original album:
"In our workshop, the production wheels are steaming, as we prepare for the first record with our own music, which will be composed and recorded by no one less than John Wright, the punk rock legend of Nomeansno and The Hanson Brothers. At the same time, a singer robot is about to be engineered over the coming months."

"We aim to release and premiere both, the new 'four-member band' show as well as the Compressorhead record in summer 2016 at next year's Wacken Open Air festival in Wacken, Germany."
Presumably, as well as being able to sing, the robot will be programmed to trash hotel rooms, fall out with other band members, and will be fitted with the latest paparazzi-avoidance technology.
Formula E announces 300kph 'RoboRace' championship (WIRED)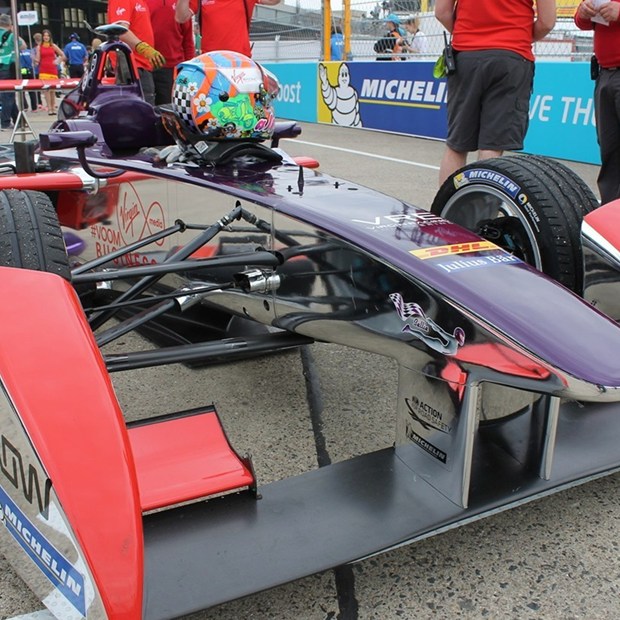 Ready for robot car racing? The world's first global autonomous car racing championship is set to begin in 2016.
Races, which will take place on the same day and circuits as the Formula E championship, will have 10 teams and 20 cars competing.

"In terms of technology we're trying to make them better than humans. So it means we expect the cars will have high acceleration and high speeds" Denis Sverdlov from Kinetik, the company that will make all the cars, told WIRED.
Last week we linked to a story about a new drone racing league, so it's fair to say that the world of robot sport is really starting to take off.
How can people safely take control from a self-driving car? (PhysOrg)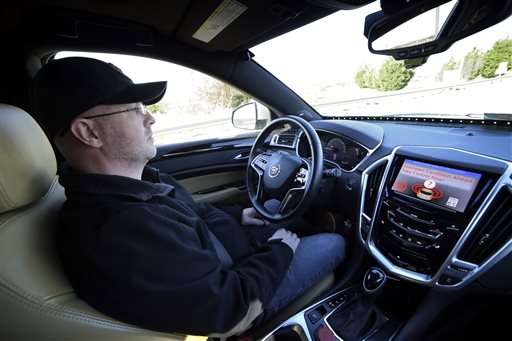 Meanwhile, back in the world of passenger-carrying robot cars, researchers have been investigating the use of distractions — such as displaying text and images– to keep humans alert just in case they need to take control of their self-driving vehicle.
New cars that can steer and brake themselves risk lulling people in the driver's seat into a false sense of security—and even to sleep. One way to keep people alert may be providing distractions that are now illegal.

That was one surprising finding when researchers put Stanford University students in a simulated self-driving car to study how they reacted when their robo-chauffer needed help.

The experiment was one in a growing number that assesses how cars can safely hand control back to a person when their self-driving software and sensors are overwhelmed or overmatched. With some models already able to stay in their lane or keep a safe distance from other traffic, and automakers pushing for more automation, the car-to-driver handoff is a big open question.
Deus Sex Machina: The Ethics of Robot Love (LifeHacker) 
There was to have been a conference in Malaysia last week called Love and Sex with Robots, but it was cancelled after Malaysian police branded it "illegal" and "ridiculous". "There is nothing scientific about sex with robots," said a police chief. However, others believe there are many interesting and important aspects of intimate robot partners that are worth researching and discussing.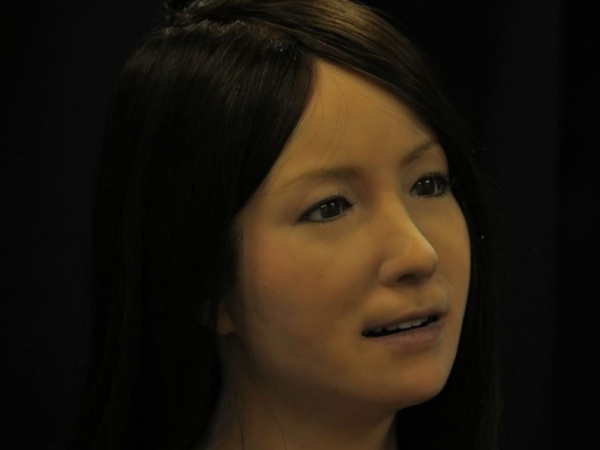 Those who think that discussing the ethics of sex with robots is a waste of energy on a ridiculous non-issue, should check out the headline on this story about Hiroshi Ishiguro's  Geminoid F robot. (Note: Geminoid F isn't a sex bot.)
Joseph F. Engelberger, a Leader of the Robot Revolution, Dies at 90 (New York Times)
Joseph F. Engelberger, a visionary engineer and entrepreneur who was at the forefront of the robotics revolution, building robots for use on assembly lines and fostering another, named Seymour, to handle chores in hospitals, died on Tuesday in Newtown, Conn. He was 90.

The Robotic Industries Association mourned his passing with this tribute.

Mr. Engelberger was a force in robotics from its early days, in the 1960s, when his company, Unimation, in Danbury, Conn., developed the Unimate, a robotic arm that would greatly accelerate industrial production lines.

Based on concepts for programming machinery advanced by inventor, George Devol, the arm was first used in the die-casting industry to pluck new parts from their molds.
AND FINALLY…
This Samurai Robot Wants To Help Humans Instead Of Slice Them Up (TechTimes)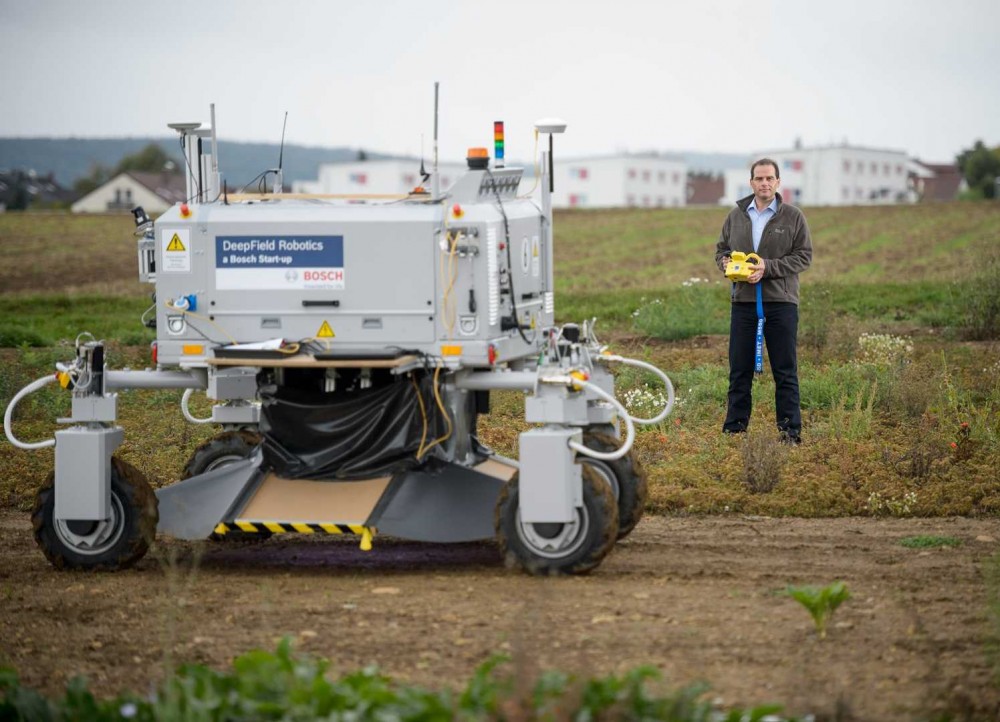 Bosch debuts new autonomous farming robot (The Manufacturer)
 Drones 'cheaper, faster, safer' than sending humans on remote NT research jobs (ABC)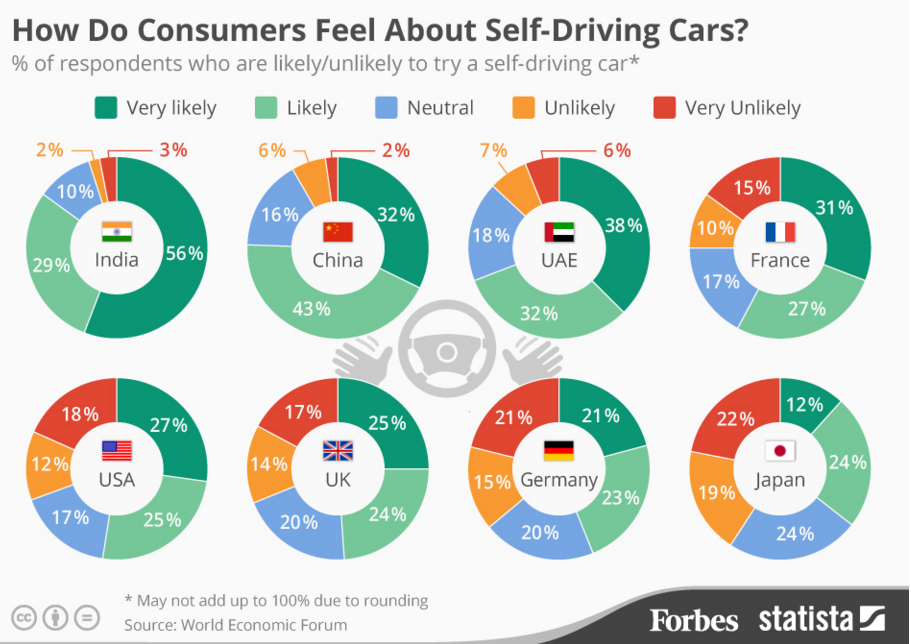 Which Countries Are Most Enthusiastic About Self-Driving Cars? (Forbes) 
Plus:
This is the biggest shift going on in artificial intelligence (BusinessInsider) 
7 Reasons Why Drone Delivery Service Won't Work (Yet) (Gizmodo) 
Nearly 100 million consumer robots will be sold in the next 5 years (Robotics Trends) 
The High-Stakes Race to Rid the World of Human Drivers (The Atlantic) 
Can Germany replicate Japan's success with robots? (DW) 
tags:
What's new in robotics this week
---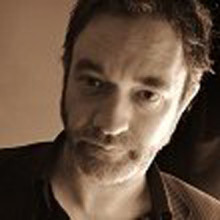 Emmet Cole
A freelance robotics writer since 2006, Emmet is an Economist contributor, and a regular contributor to Robotics Business Review and Robotics Trends.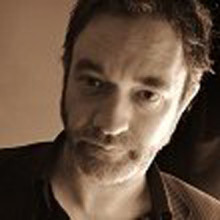 Emmet Cole A freelance robotics writer since 2006, Emmet is an Economist contributor, and a regular contributor to Robotics Business Review and Robotics Trends.
---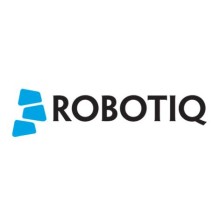 Robotiq Inc.
Robotiq's mission is to free human hands from tedious tasks so companies and workers can focus where they truly create value.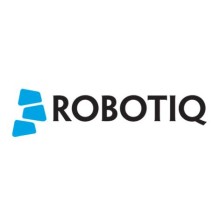 Robotiq Inc. Robotiq's mission is to free human hands from tedious tasks so companies and workers can focus where they truly create value.