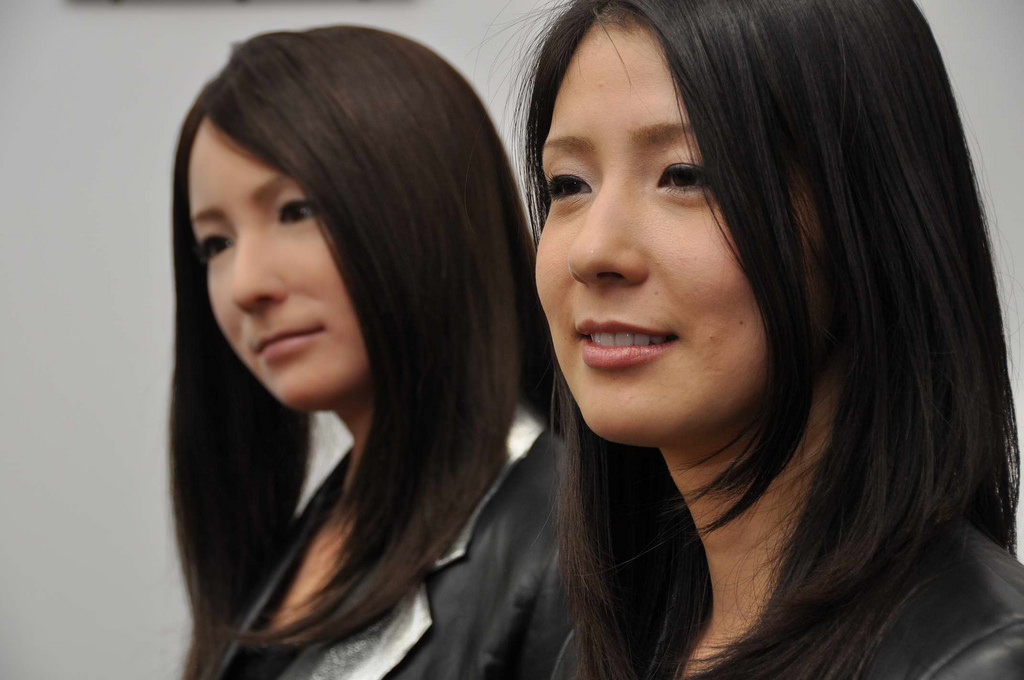 Almost human robots; N. American robotics market sets new record; Chinese robot sets walking record; will superhuman robots be our friends and more.
Almost human robots, how to tell them apart from a real person? (AlphaGalileo)
It's getting harder and harder to tell a human from the real thing –android– these days.
This week we discovered that when people find themselves in that exact position –unable to tell an android from a real human being– they experience "high anxiety and even fear," according to David Silvera-Tawil, a Mexican researcher working in Australia's University of New South Wales:
Once the experiment was carried out, people's reactions were evaluated, as well as the responses of specialized questionnaires, which allowed researchers to know that when mixed with geminoids people generate feelings of anxiety, nervousness and even fear, specified Silvera-Tawil.

For the first part of the study a female geminoid (Actroid F) and a person were seated, both wearing the same outfit, then the participant had five seconds to identify which one of the two was a real human.

The next part of the experiment was performed with only two humans sitting side by side, and about 50 percent of the participants said they could not confirm who the robot was and who the human was.
We linked to separate uncanny valley-related research in a recent post. I'm starting to wonder whether androids are doomed as a general style of robot design.
Or are there specific niche applications –perhaps during the Halloween period– for which android forms are perfectly suited?
North American Robotics Market Sets New Records for First Nine Months of 2015 (Robotics Tomorrow)
Robot orders and shipments in North America set new records in the first nine months of 2015, according to the Robotic Industries Association, the industry's trade group:
A total of 22,427 robots valued at $1.3 billion were ordered from North American companies in the first nine months of 2015, an increase of six percent in units and nine percent in dollars over the same period in 2014, which held the previous record. Robot shipments to North American customers through September totaled 21,436 robots valued at $1.2 billion, breaking the previous record set in 2014 by 16% in units and 10% in dollars.
Chinese Robot Makes Guinness World Record for Walking 134 km (NDTV)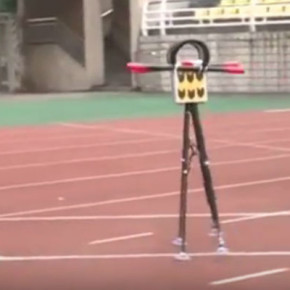 While we're on the topic of robot-related records being smashed, here's a list of 15 Official World Records Set By Robots.
The Autopilot Is Learning Fast (Electrek)
A few weeks ago, we covered a story about some teething problems with Tesla's Autopilot feature.
The good news is that with the help of some human-robot collaboration in which the system learns from human drivers, Model S owners are already reporting that Tesla's Autopilot is self-improving, Elektrek reports:
A Model S owner by the username Khatsalano kept a count of how many times he had to "rescue" (meaning taking control after an alert) his Model S while using the Autopilot on his daily commute. He counted 6 "rescues" on his first day, by the fourth day of using the system on his 23.5 miles commute, he only had to take control over once.

Musk said that Model S owners could add ~1 million miles of new data every day, which is helping the company create "high precision maps."
We're building superhuman robots. Will they be heroes, or villains? (Washington Post)
So asks Patrick Lin, an expert in technology ethics, an associate philosophy professor at California Polytechnic State University, and affiliate scholar at Stanford Law School's Center for Internet and Society.
Artificial intelligence is replacing human roles, and it's assumed that those systems should mimic human behavior — or at least an idealized version of it. This may make sense for limited tasks such as product assembly, but for more autonomous systems — robots and AI systems that can "make decisions" for themselves — that goal gets complicated.

There are two problems with the assumption that AI should act like we do. First, it's not always clear how we humans ought to behave, and programming robots becomes a soul-searching exercise on ethics, asking questions that we don't yet have the answers to. Second, if artificial intelligence does end up being more capable than we are, that could mean that it has different moral duties, ones which require it to act differently than we would.
Black Hawk Empty: Unmanned Helicopter Passes Key Test Defense One)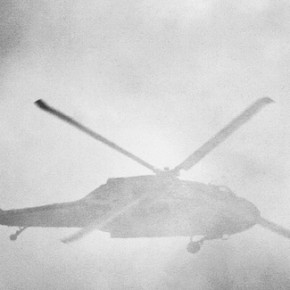 An autonomous U.S. Army Black Hawk helicopter completed quite a feat this week by autonomously delivering an amphibious all-terrain vehicle (AATV) along a hazard-filled ten kilometer journey:
The helicopter, flying autonomously — it also can be piloted remotely — "came in, picked up [the AATV], flew five to seven kilometers in an air route, delivered it to a ground location and released it. The unmanned ground vehicle moved through a ten-kilometer scenario where it faced different chemical, biological hazards and then fed that data back via satellite," said Paul Rogers, who directs Army's Tank Automotive Research Development and Engineering Center, or TARDEC.

The test took place at Sikorsky's Aircraft Development Flight Center near West Palm Beach, Florida, Rogers said at the Unmanned Systems Defense conference in Pentagon City today.
Elsewhere, drones are having a massive impact on the entertainment business, opening up new capabilities and opportunities for film makers and creating a unique sub-genre in the process.
Sample some of the best drone film work via this List Of Drone Film Festivals from SkyTango.
We've added a new section this week called Robopocalypse Now! From robots taking your job and eating your pets to advanced AIs plotting the downfall of civilisation, we'll have you covered with all the robot doom you can handle.
ROBOT REVOLUTION: RISE OF 'THINKING' MACHINES COULD EXACERBATE INEQUALITY (GUARDIAN)
The Guardian got received exclusive access to a report from Merrill Lynch analysts this week and it seems the editors wasted no time in taking a negative spin down Robot Doom Boulevard:
In a 300-page report, revealed exclusively to the Guardian, analysts from investment bank Bank of America Merrill Lynch draw on the latest research to outline the impact of what they regard as a fourth industrial revolution, after steam, mass production and electronics.

"We are facing a paradigm shift which will change the way we live and work," the authors say. "The pace of disruptive technological innovation has gone from linear to parabolic in recent years. Penetration of robots and artificial intelligence has hit every industry sector, and has become an integral part of our daily lives."

However, this revolution could leave up to 35% of all workers in the UK, and 47% of those in the US, at risk of being displaced by technology over the next 20 years, according to Oxford University research cited in the report, with job losses likely to be concentrated at the bottom of the income scale.
According to The Guardian, The Merrill Lynch report does note a "worrisome" trend of low-skilled jobs –the source of much new employment in the United States– being replaced by robots, but much further down in the article, a quote from Beijia Ma, the Merrill Lynch report's lead author reveals a very different perspective on the conclusions reached:
[..] over the past 200 years and more, societies have eventually found ways of turning technological developments to their advantage.

[She said] the best advice for people fearing the rise of the robots is to polish up their skills. "It's not meant to be a doom and gloom report: one of the ways we think people could help themselves here is through education."
People helping themselves? Turning challenges into opportunities? Maintaining their composure in the face of change? Emphasizing the positive over doom and gloom? These tendencies have no place in Robopocalypse Now! We hope you enjoy the journey. (If you need something to read while the bots take over, Daniel H. WIlson's Robopocalypse might be a good place to start.)
You can read the Merrill Lynch report here, including this snippet from the overview:
This new work paints a positive picture: while technology has potentially contributed to the loss of approximately 800,000 lower-skilled jobs, there is equally strong evidence to suggest that it has helped to create nearly 3.5 million new higher-skilled ones in their place.

Each one of these new jobs pays, on average, £10,000 more per annum than the one lost. Crucially, every nation and region of the UK has benefitted, and we estimate that this technology-driven change has added £140 billion to the UK's economy in new wages.
And finally…
Robots, Bioprinting, And The Future of Food (SingularityHub)
Social Shot: A Mobile Robot Bartender
Yamaha's Alternative for Driverless Cars: Robot-Driven Cars, Starting with Motobot (Core77): https://youtu.be/wRweuMjbESs
Earthworm-inspired 3D printed biomimetic worm-bot could be used in pipe inspection, burrowing (via 3ders)
Watch This Soccer Ball Take Down A Drone (Popular Science); A Robot Orchestra Grows In Brooklyn (NPR); The government may soon commandeer drones near airports (Washington Post); Measuring empathy for human and robot hand pain using electroencephalography (Nature); Drone Company Misled Military into Buying UAVs that Were Basically Toys: Lawsuit (Motherboard); This Robot Is All Eyes To Inspect Satellites In Orbit (io9).  
tags:
What's new in robotics this week
---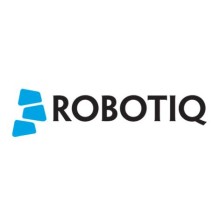 Robotiq Inc.
Robotiq's mission is to free human hands from tedious tasks so companies and workers can focus where they truly create value.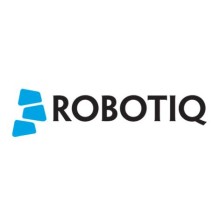 Robotiq Inc. Robotiq's mission is to free human hands from tedious tasks so companies and workers can focus where they truly create value.
---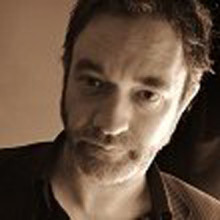 Emmet Cole
A freelance robotics writer since 2006, Emmet is an Economist contributor, and a regular contributor to Robotics Business Review and Robotics Trends.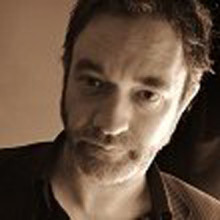 Emmet Cole A freelance robotics writer since 2006, Emmet is an Economist contributor, and a regular contributor to Robotics Business Review and Robotics Trends.