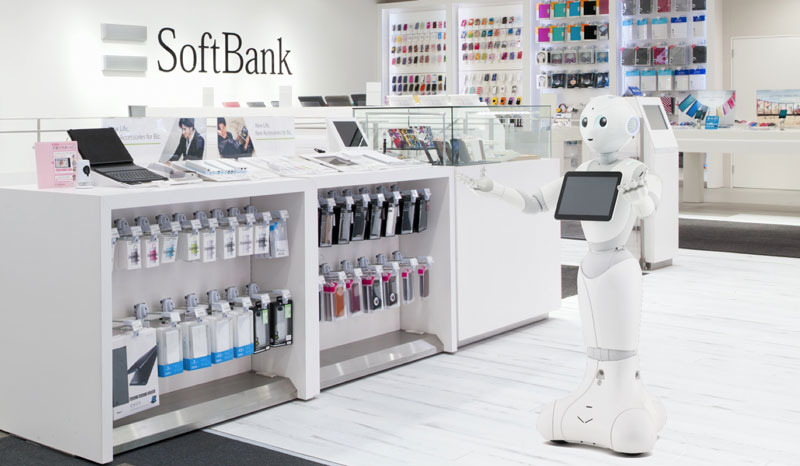 Softbank spending $32 billion on ARM; tactile intelligence is the future of robotic grasping; a 'cyborg' robot is built out of sea slug muscles and 3D printing; a German robot grills up sausages and more. Find out what's happening in our robotics universe this week.
Why SoftBank is spending $32 billion on ARM (Fortune)
"This move by ARM is recognition of the limits of this current market and the need to invest to expand beyond PC and mobile into the multitude of consumer home, building, car and other platforms emerging in the Internet of things," said Mark Skilton, a professor at Warwick Business School.
"This needs bigger pockets to take on completion to scale these markets…Telecoms companies have had an interesting challenge to position the vital network 'glue' to connect all these devices and services, but seek a bigger part of the market share through similar integration into the delivery device end."
Why tactile intelligence is the future of robotic grasping (IEEE Spectrum) 
In case you missed it, IEEE Spectrum carried a story this week by Vincent Duchaine, leader of the haptic and mechatronics group at the École de Technologie Supérieure's Control and Robotics (CoRo) Lab in Montreal, Canada, and co-founder of Robotiq.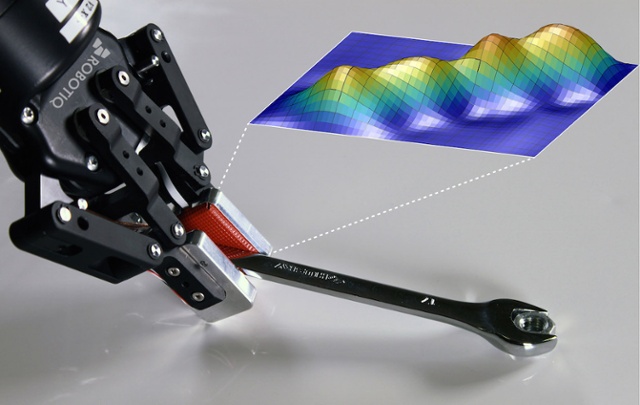 In it, Duchaine outlines why the "current focus on robotic vision is unlikely to enable perfect grasping" and why we need to incorporate "tactile intelligence" into gripper design.
First, vision is subject to numerous technical limitations. Even state-of-the-art vision systems can have trouble perceiving objects in certain light conditions (such as translucidity, reflection, and low-contrast colors), or when the object is too thin.
Second, many grasping tasks involve scenarios where it's hard to see the entire object, so vision often cannot provide all the information the robot might need.
Finally, and most importantly, vision is simply not suited to the nature of the problem: grasping tasks are a matter of contact and forces, which cannot be monitored by vision.
'Cyborg' robot built out of sea slug muscle and 3D printing (c|net)
In last week's roundup, we brought you news of a robot that uses living rat cells in its design.
Well, another week, another cyborg it seems, as news has emerged of a 2 inch-long marine robot that incorporates a combination of sea slug muscles and man-made, 3D-printed components.
Cute, isn't it?
"After experimenting with using cells, the team built the robot using the entire buccal mass, or I2 muscle, from the mouth of the California sea slug and a soft polymer body. When an external electric field is applied, the muscle expands and contracts, moving the robot's arms."
"It's early days. Currently the robot can only move 4 mm per minute (0.15 inches). But the team already has plans to build a more sophisticated version using ganglia, the nerve and neuron bundles that conduct signals from the brain to the muscles."
The researchers also used collagen from the slug's skin to create a scaffold that could be used in place of the polymer body for a fully organic robot.
In the future, such robots could be used for environmental surveillance and marine search and rescue missions. Further, since they use organic components, it is hoped that such robots will be cheap to produce and more environmentally friendly than traditional devices.
A German robot grills up sausages with ruthless efficiency (Quartz) 
BBQ-loving researchers at the Karlsruhe Institute of Technology in Germany, have created the "Bratwurst Bot" a robot that can cook the famous sausage just as well as a human chef.
Built using an off-the-shelf robotic arm from Universal Robots and controlled via a consumer-grade tablet, the Bratwurst Bot is not just a talented cook, it also has a sense of humour:
"Like any good human grill chef, the robot can identify when a brat is crisping up, and flip them accordingly. It can plate the sausages, and fill up any empty space on the grill.
It can also shake its digital mustache and make apparently witty German quips as it cooks, such as "heiss und fettig," which means "hot and greasy," according to FZI.
Germany mulls self-drive car 'black box' (BBC News)
German civil servants are preparing legislation that could compel manufacturers of autonomous cars to incorporate a black-box-style data recorder into future designs to help investigators in the event of an accident.
The hardware would record the decisions made by a car's computer while being used in autonomous mode. It could pinpoint the cause of a crash. The draft law was expected to be sent to other ministries for approval this summer, Reuters reported.
Self-driving car technology has been under close scrutiny following the fatal crash of a Tesla vehicle being operated in Autopilot mode in May. Tesla has repeatedly stated that its Autopilot functionality is still in development and is not intended to be used as a fully autonomous driving solution.
Flirtey: Drone delivery to homes will start in next year (Robotics Trends) 
Drone delivery firm Flirtey expects to begin home deliveries in the United States within the next 12 months.
A year ago, Flirtey conducted the first FAA-approved drone delivery in U.S. history, an event co-founder and CEO Matt Sweeny refers to as the commercial drone industry's "Kitty Hawk" moment.
"The analogy I like to draw is that Roger Bannister was the first runner to break a 4-minute mile," Sweeny told Robotics Trends. "That was just a psychological barrier that needed to be overcome. Forty-six days later it was broken again. What we did in Virginia broke a psychological barrier nationwide to opening up the airspace all across the country."
Artificial Intelligence swarms Silicon Valley on wings and wheels (New York Times)
The new era in Silicon Valley "Centers on artificial intelligence and robots, a transformation that many believe will have a payoff on the scale of the personal computing industry or the commercial internet."
"We saw a slow trickle in investments in robotics, and suddenly, boom — there seem to be a dozen companies securing large investment rounds focusing on specific robotic niches," said Martin Hitch, chief executive of [robotics firm] Bossa Nova, which has a base in San Francisco.
Funding in A.I. start-ups has increased more than fourfold to $681 million in 2015, from $145 million in 2011, according to the market research firm CB Insights. The firm estimates that new investments will reach $1.2 billion this year, up 76 percent from last year.
And finally…
tags:
Emmet Cole
,
robotiq
,
What's new in robotics this week
---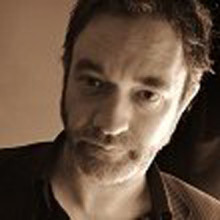 Emmet Cole
A freelance robotics writer since 2006, Emmet is an Economist contributor, and a regular contributor to Robotics Business Review and Robotics Trends.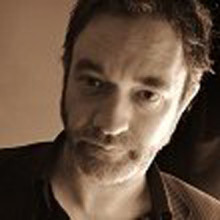 Emmet Cole A freelance robotics writer since 2006, Emmet is an Economist contributor, and a regular contributor to Robotics Business Review and Robotics Trends.
---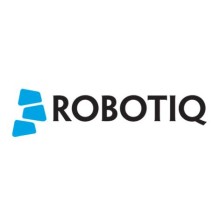 Robotiq Inc.
Robotiq's mission is to free human hands from tedious tasks so companies and workers can focus where they truly create value.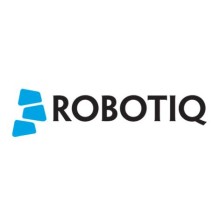 Robotiq Inc. Robotiq's mission is to free human hands from tedious tasks so companies and workers can focus where they truly create value.