No matter how great a surgeon is, robotic assistance can bring a higher level of precision to the operating table. The ability to remotely operate a robot that can hold precision instruments greatly increases the accuracy of surgical procedures like thoracoscopic surgery, which is used to treat lung cancer.
Of the two most common types of lung cancer, non-small cell lung cancer (NSCLC) is a good candidate for surgery because the tumors spread slowly and are more localized. Since more than 80 percent of people with lung cancer have NSCLC, surgery is a common treatment.
Lung cancer usually starts when epithelial cells that line the inside of the lungs rapidly reproduce into cancerous cells, creating tumors inside the lungs. These tumors have been traditionally removed directly by the skilled hands of a surgeon. Today, we're starting to see more tumors being removed by robots that are controlled by skilled surgeons. This process is known as robotic assisted lung surgery.
---
The key benefits of robotic assisted lung surgery are:
It's minimally invasive and small incisions are used. Traditional lung surgery procedures utilize a large incision across the chest wall. When using robotic assisted surgery, the incision is about half as long. The robotic arms can be maneuvered more intricately, so the incision doesn't need to be as large. Often a second incision is made for the removal of tissue.
Patients often experience a faster recovery time. When a patient has a robotic lobectomy, they're often back to their normal routine in a week's time. Older patients in their 70s and 80s also experience a good recovery with this type of procedure, which is good news considering they're usually not great candidates for open surgeries. The small incisions are responsible for a faster recovery time compared to the long recovery time after traditional lung surgery.
---
There are several robotic assisted procedures used to treat lung cancer:
Video-Assisted Thoracoscopic Surgery (VATS)
Fewer than 5 percent of thoracic surgeries in the US are performed robotically. Rush University is one of a few US medical institutions that offer a full range of robotic-assisted lung cancer procedures, including VATS. In fact, Rush is known as a leader in VATS.
VATS is the most common type of robotic assisted lung surgery. With this procedure, one incision is made to insert the surgical instruments for the removal of tissue, while another incision is used to place the camera. The surgeon maneuvers the surgical instruments while an assistant operates the camera so the surgeon can see what's happening.
The da Vinci Si robotic system
Rush University is now using the da Vinci Si robotic system for lung surgery, where it was once only used for other, more general surgeries.
How the da Vinci Si robotic system works
A surgeon sits at a console to control a four-armed robot that's been positioned above the patient lying on the operating table. The surgeon observes the scene from a screen that displays images coming from a camera. As the surgeon moves his or her controls, the robot responds accordingly in real-time, and the surgical instruments attached to the robotic arms perform the surgery.
One of Rush University Medical Center's thoracic surgeons, Gary Chmielewski, says, "any motion I can do with my hands, the robot can simulate inside the patient with more precision and less tissue trauma. It all works together for a better operation that's easier on the patient."
Nine years of positive results
A study published in 2014, analyzed the results of different types of robotic lobectomies for treating lung cancer over a period of 9 years. The study was designed to evaluate the evolution of technique as well as the robotic technology. The study found a positive trend in patient outcomes when they opted for the upgraded robotic systems compared to the standard systems.
Twenty years ago, who would have thought having robotic assisted lung surgery would become the most popular, most effective option?
If robots can be used to help surgeons remove tumors from lung cancer patients, what else is possible with robotics? The possibilities are endless.
tags:
c-Health-Medicine
,
Da Vinci Robot
,
robot
,
Service Professional Medical Surgery
---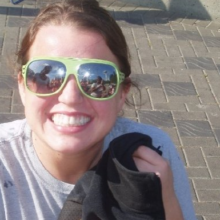 Anna Johansson
is a freelance writer, researcher, and business consultant.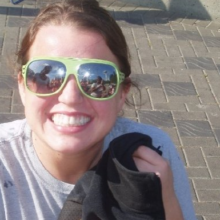 Anna Johansson is a freelance writer, researcher, and business consultant.