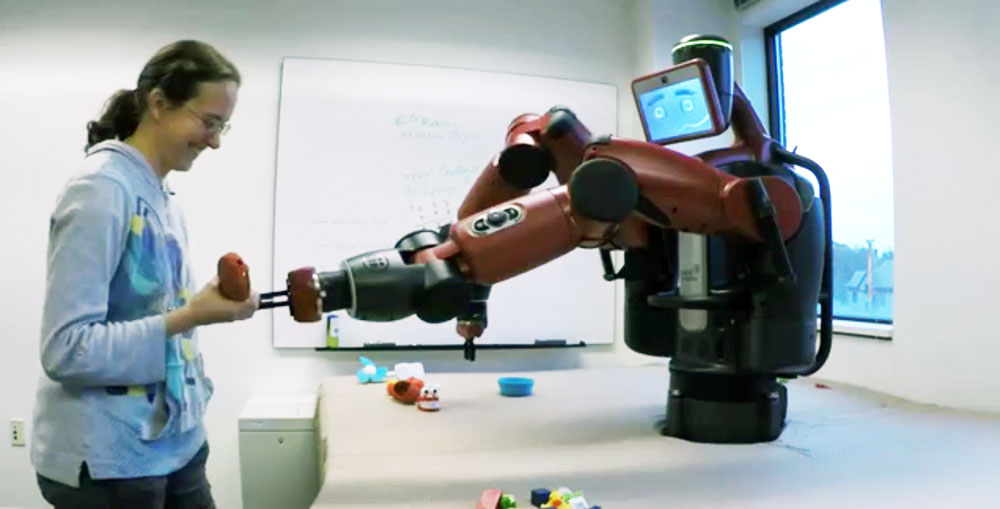 As the worldwide leader in collaborative robotics research and education, Rethink Robotics is excited to announce the winner of the inaugural Rethink Robotics Video Challenge. Launched in the summer of 2015, the Challenge was created to highlight the amazing work being done by the research and education community with the Baxter robot. With more than 90 total entries from 19 countries around the globe, the Humans to Robots Lab at Brown University was a standout in the criteria of relevancy, innovation and breadth of impact.
A significant obstacle to robots achieving their full potential in practical applications is the difficulty in manipulating an array of diverse objects. The Humans to Robots Lab at Brown is driving change in this area by using Baxter to collect and record manipulation experiences for one million real-world objects.
Central to the research at the Humans to Robots Lab is the standardization and distribution of learned experience, where advances on one robot in the network will improve every robot. This research seeks to exponentially accelerate the advancement in capabilities of robots around the world, and establish a framework by which the utility of these types of systems advances at a pace never before seen.
To better collaborate with labs around the world, Professor Stefanie Tellex and the team at Brown use the Baxter robot, an industrial robot platform that has the capability to automatically scan and collect a database of object models, the flexibility of an open source software development kit and an affordable price that makes the platform accessible to researchers all over the world. As a result of the Rethink Robotics Video Challenge, Brown will have an additional Baxter that will accelerate this research, while also providing new opportunities for continued experimentation.
"Our goal in creating the Rethink Robotics Video Challenge was to raise awareness of the tremendous amount of unique, cutting-edge research being conducted using collaborative robots that advances our collective education. The response far exceeded our expectations, and narrowing this down to one winner was an extremely difficult task for our judging panel," said Rodney Brooks, founder, chairman and CTO of Rethink Robotics. "Brown was ultimately chosen as the best entry because the work being conducted by the Humans to Robots Lab at Brown University is critical to helping robots become more functional in our daily lives. There is a stark contrast between a robot and human in the ability to manipulate and handle a variety of objects, and closing that gap will open up a whole new world of robotic applications."
Educational institutions, research labs and companies from around the world submitted an abstract and video showcasing their work with Baxter in one of three categories: engineering education, engineering research, or manufacturing skills development. The submissions encompassed a wide range of work, including elementary school STEM education, assistance to the physically and visually impaired, mobility and tele-operation, advanced and distributed machine learning and cloud-based knowledge-sharing for digital manufacturing and IoT, to name a few. After a detailed vetting process, the field was narrowed to 10 finalists from the following organizations: Brown University, Cornell University, Dataspeed Inc., Glyndwr University, Idiap Research Institute, North Carolina State University, Queens University, University of Connecticut, University of Sydney and Virginia Beach City Public Schools.
Finalist entries were reviewed by a premier panel of judges, including Rodney Brooks of Rethink Robotics; Lance Ulanoff, chief correspondent and editor-at-large of Mashable; Erico Guizzo, senior editor at IEEE Spectrum; Steve Taub, senior director, advanced manufacturing at GE Ventures; and Devdutt Yellurkar, general partner at CRV.
To view the ten finalist entries, please visit www.rethinkrobotics.com/videos.
tags:
Brown University
,
c-Events
,
collaborative robotics
,
Competition-Challenge
,
cx-Research-Innovation
,
human-robot interaction
,
Rethink Robotics
,
video
---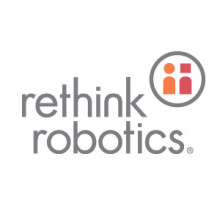 Rethink Robotics
is transforming the way manufacturing gets done, with smart, collaborative robots able to automate the 90 percent of tasks that until now, have been beyond the reach of traditional automation.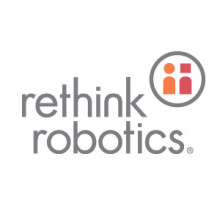 Rethink Robotics is transforming the way manufacturing gets done, with smart, collaborative robots able to automate the 90 percent of tasks that until now, have been beyond the reach of traditional automation.