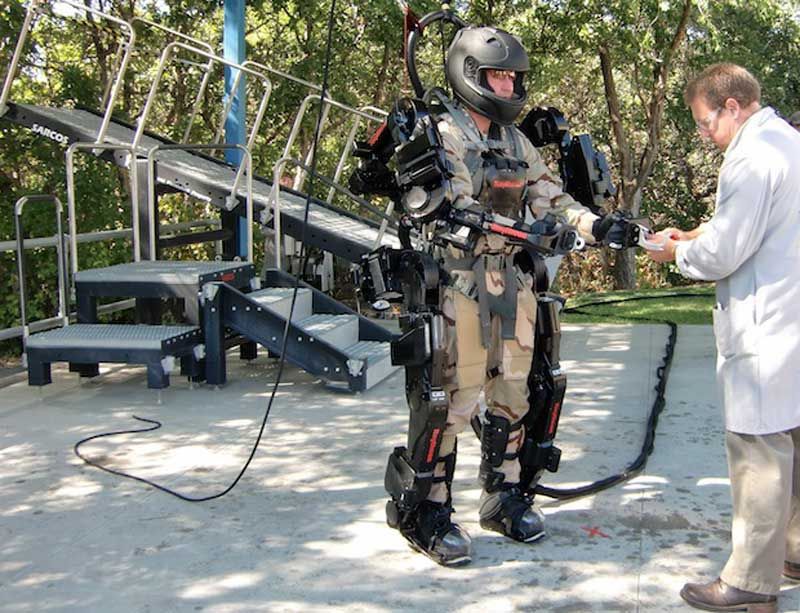 Rethink Robotics, Xenix, Rapyuta, Perceptron, Skydio, Sarcos and JIBO have all announced substantial fundings for a wide range of robotic ventures. Plus there are some new funders joining the fray.
Andreessen Horowitz lead a $3M financing of Skydio, a Silicon Valley startup developing collision avoidance AI systems for drones.
Texas-based XENIX, the germ zapping mobile robot that received a lot of publicity amidst the Ebola news, got $25 million to scale up manufacturing to meet sales demand. A recent Forbes story suggested many additional uses for the disinfection system once it fulfills its hospital orders.
Rapyuta Robotics, a Tokyo startup, raised $3 million to build cloud-connected low-cost multi-robotic systems for indoor and outdoor security applications.
Perceptron, a Michigan vision systems integrator, acquired two small European companies for $15.9 million:
Coord3, an Italy-based coordinate measuring machine (CMM) designer and manufacturer
And Next Metrology, a Czech Republic CMM software developer
JIBO, the Cambridge-based IndieGoGo social robot phenom that got 4,800 pre-orders and $2.3 million in crowd funding, received a $26.6 Series A equity boost to help them scale up to produce those 4,800, and hopefully many thousand more, JIBOs. Some of the money will be used to provide developers with SDK kits to help jump start JIBO with hundreds of independent apps.
Perhaps the biggest transaction of the month – but the information is presently not available – is the buyback of Sarcos from Raytheon. Salt Lake City-based Sarcos is the company made famous for their development of the colorful XOS-2 military exoskeleton and was then acquired by Raytheon in 2007. In addition to government contracts, Sarcos has also been involved in entertainment robotics such as the Bellagio fountains in Las Vegas and the Jurrassic Park ride in Orlando, Florida.
Boston-based Rethink Robotics, of two-armed Baxter robot fame, got a just-in-time Christmas gift (announced in January) of a $26.6 million Series D equity round to sustain the company until it becomes funded through revenues.
Horizon 2020, the commission used to stimulated robotics-related development in the EU, announced their co-funding of 17 robotics-related projects totalling $87 million. Click here to review details of those 17 investments.
Finally, the small group of venture capital companies focusing on robotics and AI, Robolution, Grishin, Andreesen Horowitz, Lux Capital, Drone.VC, Bosch, Bezos, Google and Lemnos Labs, will be joined by two new ones:
iRobot has sent up what is expected to be a $25 million fund and has already made its first investment into Paracosm, a Gainsville, FL 3D mapping software and systems developer.
The Strategic Robotics Fund, in Charlottesville, VA, will come online sometime in the 2nd quarter.
tags:
c-Business-Finance
,
Jibo
,
Perceptron
,
Rapyuta
,
Rethink Robotics
,
Sarcos
,
Skydio
,
Xenix
---
Frank Tobe
is the owner and publisher of
The Robot Report
, and is also a
panel member
for Robohub's
Robotics by Invitation
series.
Frank Tobe is the owner and publisher of
The Robot Report
, and is also a
panel member
for Robohub's
Robotics by Invitation
series.