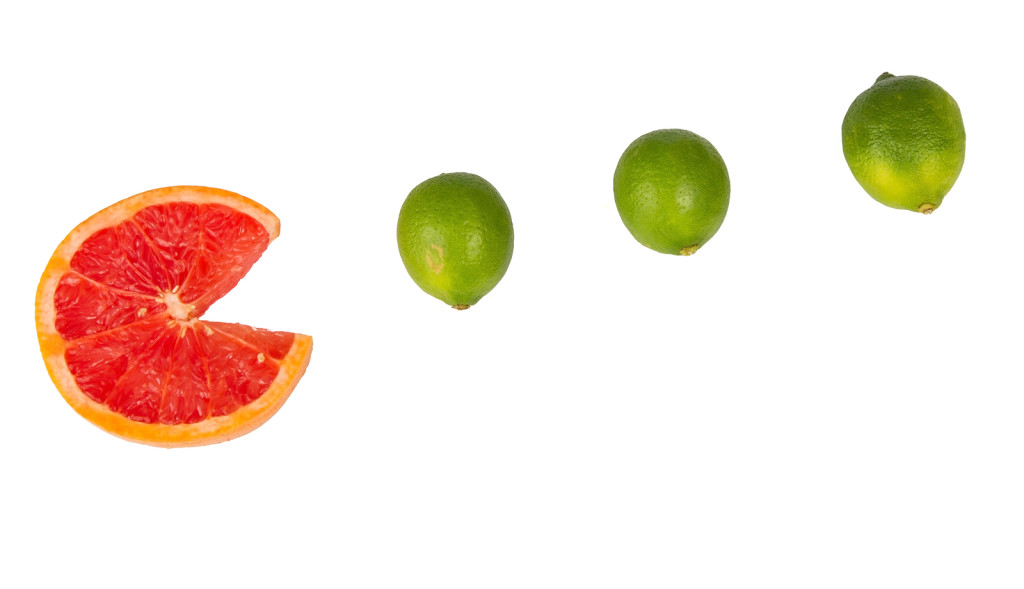 First, the KION Group acquires Dematic for $2.5 billion. A week later, Honeywell acquires Intelligrated for $1.5 billion. KION acquires Retrotech and earlier still Egemin, while Kuka acquires Swisslog. What's going on?
Times are changing in logistics and fulfillment. With a greater and growing share of orders occurring online, the need for speedy fulfillment has increased and older warehousing methods are rapidly getting stressed and becoming outdated. These problems were exacerbated by the fact that businesses put off investing in material handling equipment and systems during the financial crisis years and are now buying to make up for lost time. Also, companies need to relieve the strain on their logistics systems by switching to newer technologies rather than building new facilities with all the consequent racking systems, elevators and conveyors.
The days of AGVs slowly following marked paths in carefully secured areas are gone. Mobility, vision and powerful warehouse and order processing software are the new technologies being offered by inventive new providers like Kiva Systems (acquired by Amazon), Symbotic, Dematic (acquired by KION Group), C&D Skilled (acquired by Euroimpiati), Fetch Robotics, Grenzebach, GreyOrange Robotics, Hatteland, Magazino, RMT Robotics (acquired by Cimcorp), and many others.
Thus the timing is right for consolidations and strategic acquisitions amongst the providers of older technologies and those offering newer tech.
Honeywell acquires Intelligrated for $1.5 billion
Honeywell's material handling solutions are somewhat old school providing monitoring and safety systems along with data capture and data collection hardware and software. Their use of the term mobility refers to software on smart tablets rather than mobile devices that roam around warehouses, distribution centers and factories. At the recent material handling tradeshow MODEX 2016, in Atlanta, Honeywell had a small presence showing image and laser-based data collection hardware for barcode and RFID scanning and voice-enabled workflow.
Intelligrated has been a successful integrator of mobile and stationary robotic solutions and systems for 20+ years for manufacturing, warehousing and distribution material handling and automated storage and retrieval. With $900M in annual sales, 3,100 employees in facilities in the U.S., Canada, Mexico, Brazil and China. In recent years the company has posted double-digit year-over-year growth. Intelligrated brings a large IP portfolio of warehouse automation, order fulfillment and software solutions and has an extensive presence in North American e-commerce and the retail, and food and beverage markets.
Honeywell has money and need, particularly if they want to remain in the fast-changing logistics business, and that's fodder for making strategic acquisitions before all the good companies get taken by others (as seems to be happening).
The KION Group acquires Dematic for $2.5 billion
The KION Group has been on an acquisitions tear using funding from their largest shareholder, a Chinese state-owned company. Earlier this year they acquired Retrotech, a US integrator of logistics systems, and last year they acquired Egemin, a Belgian maker of warehouse AGVs. Their most recent acquisition is Dematic for which they are paying $2.5 billion.
A bit of history
The material-handling division of forklift maker Linde AG, including the STILL brand of trucks and lifts, was spun off to create the KION Group in August 2006 and was sold to investment funds KKR and Goldman Sachs in December 2006. The KION Group acquired Baoli, a Chinese lift manufacturer, in 2009. In 2012, Weichai Power (whose massive circular office complex pre-dates Apple's) acquired a 25% stake in KION Group and a 70% stake in Linde. It was, at the time, the largest direct investment by a Chinese company in a German company. In 2013, Weichai, through its subsidiary Shandong Heavy Industry Group, increased its holdings to 30%, and later purchased a 3.3% share from Superlift, the then top shareholder of KION. Weichai subsequently became the new top shareholder with an ownership of 33.3% and the right of control. Recently, the German press reported that Weichai again increased its holdings by another 5%, to a 38.25% stake, which helped Weichai cement control of the group. Weichai Power Co., Ltd is a Chinese state-owned enterprise in Shandong province specialised in the research and development, manufacturing and sale of diesel engines. Its products are used in vehicles, marine vessels and power generators.
Dematic is a manufacturer of AGVs, palletizers, storage and picking equipment including automated storage and retrieval systems, sorters and conveyors, an integrated software platform, and other automation technologies. Revenues were $1.8 billion for 2015 and have grown at a 12% CAGR since 2013. Dematic employs ~6,000 including over 3,000 engineers in software development, R&D, engineering, project management and customer service.
Coincidentally, at the MODEX show, Dematic had the largest display area (4,000 sq ft) showcasing their AGVs and analytics software.
Kuka acquires Swisslog and then Midea acquires 49% of Kuka
In 2014, Kuka acquired Swisslog (for $357 million), a manufacturer and integrator of two distinct robotics-related activities: healthcare solutions and warehouse and distribution solutions. Earlier this year Chinese appliance manufacturer Midea made a stock offer to acquire up to 49% of Kuka and agreed to a non-takeover posture until 2023. Midea has been on an acquisition spree with a cash fund purported to be over $10 billion and a long-term perspective on their investments (as is evident in the Kuka bid). Earlier this year Midea acquired an 80% interest in Toshiba's home appliance business for around $475 million and established an e-commerce unit for an undisclosed amount.
Bottom line
There are many reasons for the recent spate of acquisitions. Mostly they are predicated on the fact that the newer technology is better than the old and businesses using the old are feeling the need to replace. Business providers predicated on the old, such as KION's Linde and STILL divisions, or Honeywell's ancillary products, need to invest in the new methods and products and what better way (if you have the money) than by acquiring the leading vendors in the field. Underlying them all is the influence of Chinese money in China's quest to make robotics – including the logistics sub-industry – an in-country industry which is a stated goal of the Chinese government.
tags:
c-Business-Finance
,
Frank Tobe
,
The Robot Report
---
Frank Tobe
is the owner and publisher of
The Robot Report
, and is also a
panel member
for Robohub's
Robotics by Invitation
series.
Frank Tobe is the owner and publisher of
The Robot Report
, and is also a
panel member
for Robohub's
Robotics by Invitation
series.