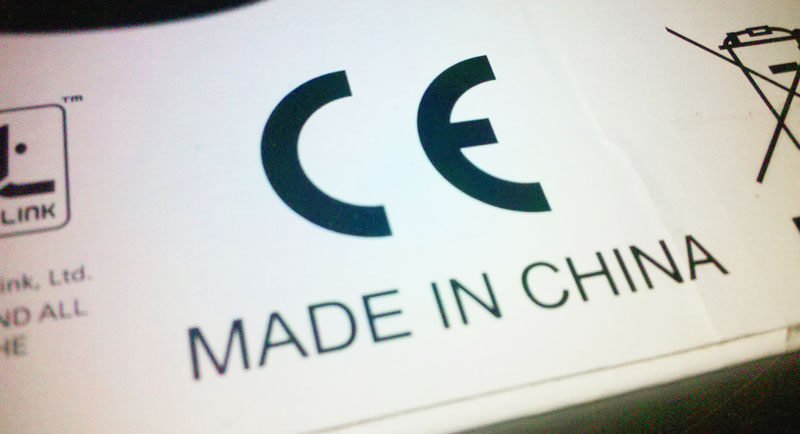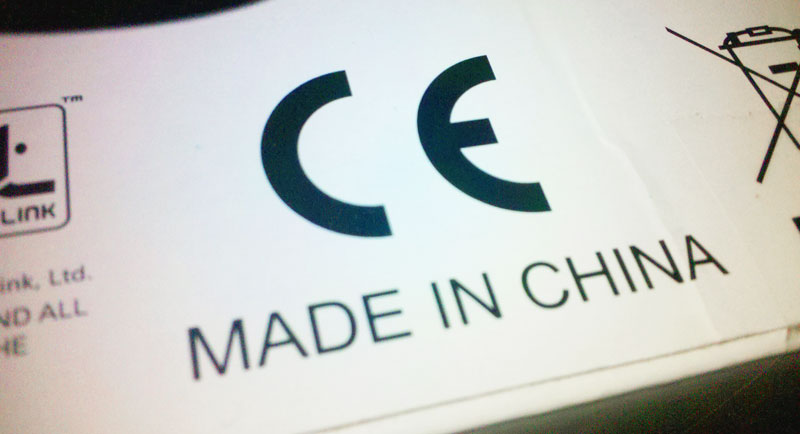 The IFR (International Federation of Robotics) estimates that by 2018, one-third of all the industrial robots installed worldwide will be in China and said, "China is engaged on a historically unprecedented effort to catch up in the race towards automation. The latest figures show that sales of industrial robots jumped to around 57,000 units in 2014 – a rise of 56%."
The Chinese government's offensive to make this happen — outlined in a 2014 plan China Manufacturing 2025 (also called "Made in China 2025 Initiative") — provides governmental stimulation for both (1) the use of robots and (2) the manufacture of robots. Modernizing production methods and the use of robots is an explicit part of the plan. Reducing dependency on foreign companies and the in-country manufacture of robots is also part of the plan. The plan is part of a larger 30-year macro plan to transform China from being a "big industrial country" to a "powerful industrial country." This process is ongoing even as China's economy slows.
"Among this new manufacture, Robotics is playing a very important role. That is – while in recent years the other sectors were increasingly slowing down – the robotics industry is going up fast", says Song Xiaogang, Secretary General of the China Robot Industry Alliance (CRIA).  "In light of the above, the robotics industry is exhibiting rapid growth – completely unperturbed by the current economic fallow period experienced by other areas of Chinese industry".
Hand-wringing and writing about China has become a growth media focal point. The fact is that China is poised to emerge as a global technological heavyweight in the not-too-distant future. Their government is pushing to improve the quality of manufactured goods and the lives of factory workers, AND they are also pushing toward in-country control of their manufacturing industry. At present, although Chinese robotics companies are receiving generous government support, they are still struggling with low volumes and high dependency on off-shore purchases of key components.
TRENDS IN CHINESE ROBOTICS FOR 2016
To get a better view on what 2016 will bring, a brief review of the three biggest Chinese robotics trade shows is in order, along with a look at Japan's massive iREX show.

CIROS, Shanghai, July – 50,000+ visitors. One observer said that at the 2013 show there were 6 Chinese robot makers, a number that doubled to 14 in 2014. At this year's CIROS there were 25 — quite an indicator that China's "Made in China" initiative is working. Earlier this year The Robot Report mapped that growth by plotting 194 new Chinese companies involved in the making of robots.
World Robot Conference, Beijing, November. Going by the photos from this show, the biggest hits were soccer playing robots, ping pong players, restaurant servers, noodle makers and bell ringing music makers. Going by the exhibitors list, "Jiqiren" (machine people) were the biggest hit, with 93 exhibits. Not all exhibitors were companies making or involved in the making of robots; many were non-Chinese providers albeit with a Chinese presence. Two of the Big Four of robotics were there (Yaskawa and ABB) along with Foxconn and Panasonic. Service and collaborative bots predominated, and they represented both offshore and high-tech in-country companies such as Ninebot and RooBo.
IAS, Shanghai, November – 135,000+ visitors. According to one friend who attended, a large percentage of this show's attendees were not buyers, but families and visitors coming to see the robots. Many of the exhibitors showcased the entertainment aspect over the technology and business benefits. Most of the media from the event showed human-looking robots, dancing robots, robots carrying food, ping pong playing robots, robots ringing bells and robots drawing pictures. Nevertheless, from behind that noisy facade, offshore and Chinese vendors showed heavy duty robots for the auto industry and assembly robots for smartphone and electronics components manufacturing. There was no doubt that the auto industry and smartphone makers were the buyers that the exhibitors wanted to talk with.
iREX, Tokyo, November – 121,000+ visitors. iREX, like the Chinese shows, was split between the two aspects of robotics: industrial work horses and service robots for professional or consumer use. iREX was overwhelmingly focused on the industrial, with three quarters of the exhibitors being involved in industrial robotics. A huge Industrial Robot Zone featured factory-ready arms that were all about speed and precision, whether for constructing a car or a bento box, a heavy duty application, or for working side by side with humans. On the opposite side was the Service Robot Zone, showcasing machines doing a wide variety of tasks, ranging from plucking tomatoes to cleaning underwater pipe systems. But similar to the Chinese shows, the booths drawing the biggest crowds highlighted "emotional" robots — a type of bot whose primary goal is to relate to people rather than be productive. Fittingly, one of the first sights seen while entering the exhibition floor was a gaggle of Pepper robots showing off their ability to detect feelings, much to the delight of visitors.
BOTTOM LINE:
China's auto industry is hungry for robots. The IFR cited 21,106 robots were purchased in 2014 for that purpose, 49% more than in 2013. Shipments for 2015 are expected to increase 23% to 26,000. China can't export their autos until they improve quality, and exporting cars is a major goal of the "Made in China 2025" plan.
China's electronics industry, including the makers of smartphones and tablets, are also gobbling up robots at an amazing pace. Foxconn, which makes their own Foxbots, now has 50,000 at work at Foxconn factories in China and intends to increase that number significantly as fast as they can. Hence the focus at all the shows — in China and elsewhere — on robots that can safely work in tight-fitting assembly lines alongside human workers.
The public is hungry for consumer bots and for the entertainment aspect of robotics. Over 180,000 ECOVACS robotic vacuum cleaners sold on Singles Day in China last month (up from 70,000 in 2014).
These three drivers — plus rising wages, chronic turnover, dangerous working conditions, the shrinking labor pool, and jobs that are unappealing to the working-age younger generation –are all reasons why China is investing in robots both as a user and as a maker.
China is truly emerging as a global technological heavyweight, and, in the not-too-distant future is very likely to fulfill their plan to transform China from being a "big industrial country" to a "powerful industrial country."
[CAVEAT: For the time being, most of the figures reported in this article, and in the media, are hard to come by and cannot be taken as fact. In addition to language being a problem, the new CRIA being overly optimistic in their statements, governmental incentives and businesses promising to deliver, and the propensity of the media to reprint press releases, much of what one reads is way too full of hope. Nevertheless, sifting through that data and eliminating as much hype as possible, one can only get an impression — as one gets from observing where the crowds go at trade shows — and make WAGs (wild-assed guesses) tempered by personal experiences. This article is an effort in that direction.]
tags:
c-Business-Finance
,
China
,
cx-Industrial-Automation
---
Frank Tobe
is the owner and publisher of
The Robot Report
, and is also a
panel member
for Robohub's
Robotics by Invitation
series.
Frank Tobe is the owner and publisher of
The Robot Report
, and is also a
panel member
for Robohub's
Robotics by Invitation
series.