Since the announcement of the month-long tender offer by Midea to buy 49% of the shares of German robot maker KUKA AG – and private negotiations – Midea now has 85.69% of the shares.
The offer was predicated on KUKA AG having a market value of $5.2 billion, a 58% premium over the share price on the day before the announcement. At that point, Midea already owned 13.51%.
To help that offer, KUKA and Midea negotiated an agreement whereby KUKA got assurances that jobs and plants in Germany will be protected until the end of 2023 and Midea agreed not to pursue a domination agreement or de-listing of KUKA's shares. As a result, KUKA's management endorsed the arrangement and their two biggest shareholders tendered their shares to Midea. The public tender, plus the two big shareholders, gave Midea 72.18% of the shares. Combined with what they already owned, Midea now has 85.69% ownership of KUKA.
On July 21, through August 3, Midea announced another tender offer – with the same valuation and share price – to acquire as many more of the shares as possible.
Bloomberg reported that:
"From Midea's point of view, the more the better. If Midea can get total control it would be greatly beneficial for their plans to expand Kuka's business in China," said Juliette Liu, an analyst at Yuanta Securities Co.
"We have reached an important milestone in the expansion of our partnership with Kuka, which offers great value-creation potential for both companies. The investor agreement between Kuka and Midea sets out the future cooperation in detail. We want to help Kuka to grow and expand the business, especially in China," said Paul Fang, chairman and chief executive officer of Midea.
Bottom Line: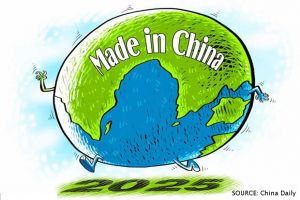 China's government has sponsored aggressive 5-year plans to make the robotics industry in China one in which domestic companies provide the majority of robots and to change the overall status of manufacturing in China by 2025 to be high tech and high quality instead of low price and labor intensive. At present, in most cases, and particularly regarding robotics, the reverse is the case. Thus this acquisition by Midea of one of the Big Four of global robot manufacturers goes a long way toward bringing high tech and high quality in robotics to China by a now-Chinese-owned highly-thought-of robot manufacturer.
tags:
c-Business-Finance
,
Kuka
,
Midea
---
Frank Tobe
is the owner and publisher of
The Robot Report
, and is also a
panel member
for Robohub's
Robotics by Invitation
series.
Frank Tobe is the owner and publisher of
The Robot Report
, and is also a
panel member
for Robohub's
Robotics by Invitation
series.