In our 13th episode we talk with biologist Robert Full from UC Berkeley about the research he's been doing on animal locomotion and how his insights have been inspiring engineers to create robots. We then talk to expert Auke Ijspeert from the EPFL on his insight on bio-inspired locomotion.
Robert Full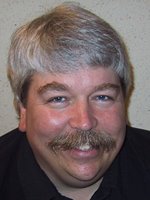 Prof. Robert Full is the director of the Poly-Pedal Lab at UC Berkeley where he has been interacting with engineers, biologists and mathematicians for the interdisciplinary study of locomotion in animals and robots.
By studying how cockroaches run over complex terrain or how crabs can run in sand, he's inspired roboticists to create the RHex robot with open-loop control and bouncy legs capable of running along in rough terrain. With the running out of the way, Full then looked at climbing animals such as geckos and the Van der Waals forces which allow their hairy feet to cling to a wall. The resulting bio-inspired dry adhesives have been covered in Talking Robots by Prof. Ron Fearing and Prof. Mettin Sitti. However, what happens when a gecko slips or even falls? After a quick inquiry from an engineer about the use of gecko tails, Full found the answer by discovering that geckos can actively use their tail to stabilize and even do controlled gliding!
Finally, Prof. Full presents his view on bio-inspired engineering, the use of robots for biologists, and the amazing compliance and robustness of living creatures still unachievable by robots.
Auke Ijspeert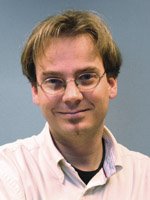 Prof. Auke Ijspeert is a long-time colleague of Full, meeting at countless conferences and exchanging visits to each other's labs on both sides of the Atlantic. As professor of the Biologically Inspired Robotics Group at EPFL in Lausanne, Switzerland, he is involved in many bio-inspired robotics projects such as the Salamandra Robotica, and has been featured in a Talking Robots interview on his work. Ijspeert tells us a bit about Full's work as seen by the scientific community, and what he thinks are Full's most important contributions to the field of robotics.
Links:
---
Latest News:
Visit the Robots Forum for links and discussions about the
Death of the Phoenix Lander, World's largest robotic truck and Honda's assisted walking prototype presented in the podcast.
View and post comments on this episode in the forum
tags:
bio-inspired
,
podcast
---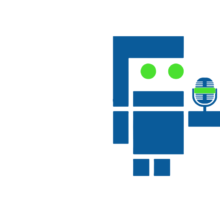 Podcast team
The ROBOTS Podcast brings you the latest news and views in robotics through its bi-weekly interviews with leaders in the field.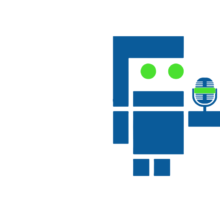 Podcast team The ROBOTS Podcast brings you the latest news and views in robotics through its bi-weekly interviews with leaders in the field.