In this episode we look at a subject that doesn't always come to mind when you think of robots: love and relationships. Our first guest David Levy is the author of the book Love and Sex with Robots which has received wide media attention in the past year because it predicts that humans and robots will soon engage in genuine relationships, both physical and emotional.
We then speak to robot anthropologist Kathleen Richardson from Cambridge about her review of Levy's book and her take on the meaning and likeliness of human-robot couples.
David Levy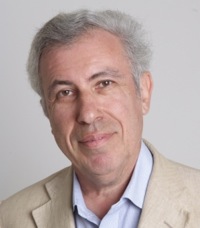 David Levy is best known for his many years as a Scottish International Master of Chess, but it's his recent doctoral thesis entitled "Intimate Relationships with Artificial Partners" at the University of Maastricht in the Netherlands that has been getting him extensive media coverage lately. In an unusual combination of psychology, sociology and robotics Levy studied the dynamics of sex and relationships between humans and robots.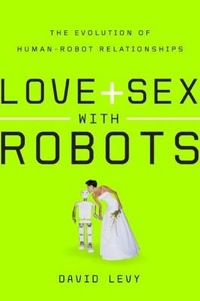 Levy tells us about his belief that robots will soon become a ubiquitous part of our society, and it will be common for people to have relationships and even marry their robotic partners. He explains the dynamics of relationships and sex as he sees them, and how they can be extended to relations with artificial partners or robots as they become more advanced and life-like. Finally he tells us in his own words what he hopes that people take away from his latest book Love and Sex with Robots.
Kathleen Richardson

Kathleen Richardson recently completed her doctoral studies in the department of social anthropology at the University of Cambridge during which she conducted fieldwork in robotic labs at the Massachusetts Institute of Technology (MIT). Her thesis, "Annihilating Difference? Robots and Building Design at MIT", examined the breakdown of boundaries between humans and non-humans through a study of robots. She has also given several talks on human-robot relationships and her work has been featured in the New York Times.
She'll be presenting her review of David Levy's book "Love + Sex with Robots" and will tell us why genuine love relationships between humans and robots are mostly unfounded speculations grounded in science fiction fantasies. She also discusses the attachment that humans can feel for "things" and the ambiguities that might raise.
Links:
---
Latest News:
For a video of the net launching security robot, a video of the MDS robot Nexi, and more on the functioning of the MCMS micro-grippers have a look at our forum!
View and post comments on this episode in the forum
tags:
entertainment
,
ethics
,
human-robot interaction
,
podcast
---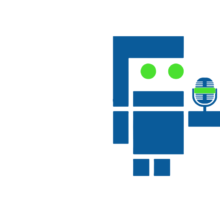 Podcast team
The ROBOTS Podcast brings you the latest news and views in robotics through its bi-weekly interviews with leaders in the field.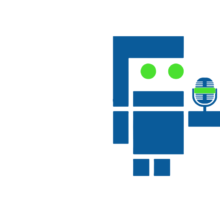 Podcast team The ROBOTS Podcast brings you the latest news and views in robotics through its bi-weekly interviews with leaders in the field.