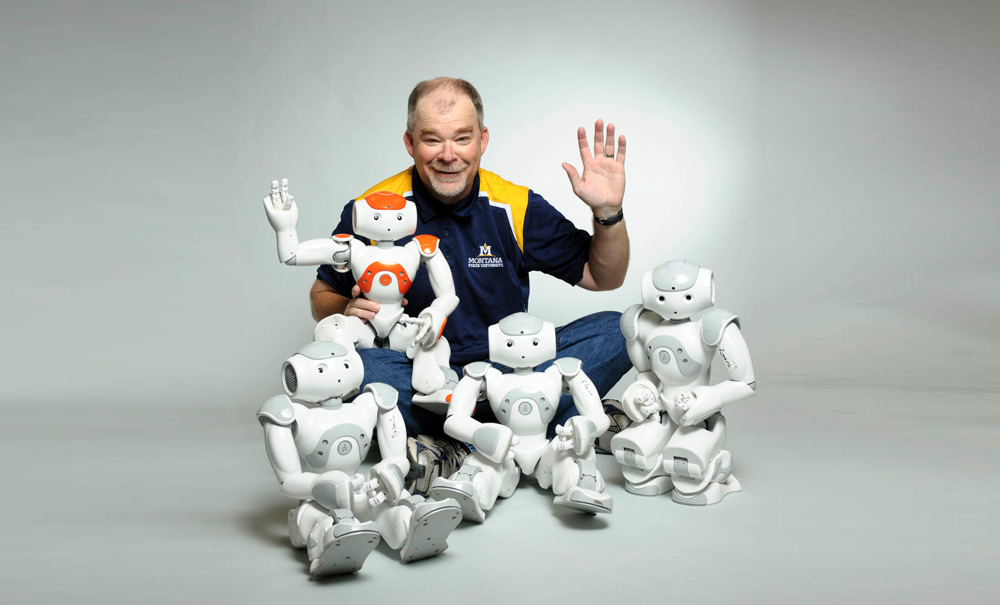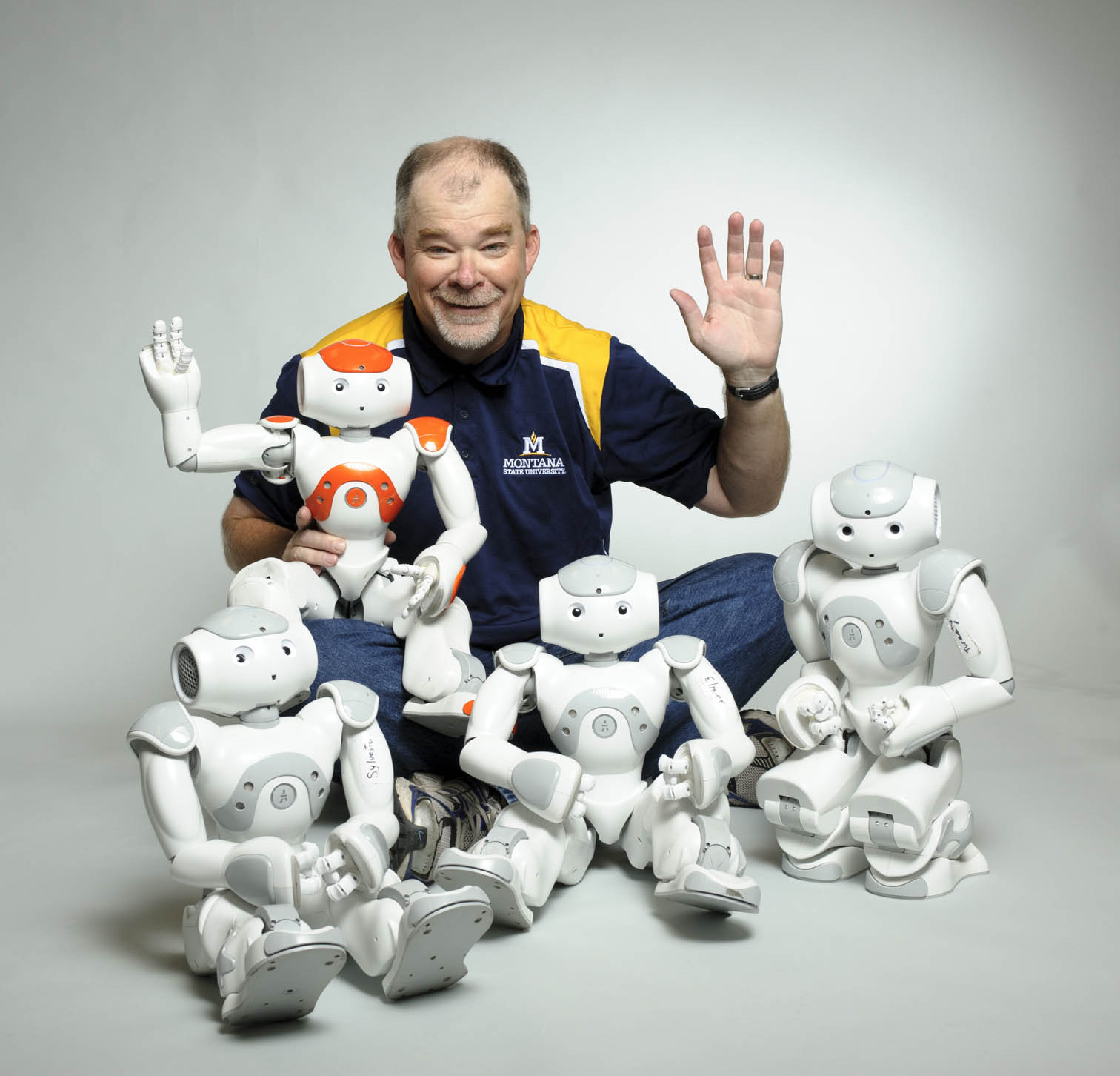 In this episode, Audrow Nash speaks with Hunter Lloyd, who is a Professor of Robotics at Montana State University and a comedian. Hunter performs a comedy act for all ages with partner Looney, a NAO Humanoid Robot from Aldebaran Robotics. Lloyd discusses making people laugh with his robot partner, why he does it, and how what he's learned as a comedian relates to robotics.
Hunter Lloyd
Hunter Lloyd is an award winning Professor, business owner, inventor, author, comedian, and family man. While Hunter was an undergraduate student studying accounting, he postponed his college career to start stand-up comedy. For six years Hunter toured the country working with acts such as Jerry Seinfeld and Tim Allen. Hunter headlined his first comedy show at Laffs in Tucson, Arizona; at the age of 23, he appeared on television networks such as MTV, VH1 and The Comedy Channel. After touring for several years, Hunter went back to complete his undergraduate degree and graduate school where he studied engineering and computer science, which eventually led him to the field of robotics. Hunter is now a Professor of Robotics at Montana State University in Bozeman, Montana. Hunter and his students have excelled in a number of competitions including the NASA Robotics Championship, the Robot Olympic Games, and Robogames.
Hunter is also a robotics entrepreneur: founding a robotics company in 2005 that helped develop the RangeWatcher and WatchKeeper technologies for the Predator Unmanned Aircraft Group. Today, Hunter combines his skills as a robotics engineer and comedian to perform to audiences of students, inspiring them to follow their dreams in the fields of math and science.
Links:
tags:
c-Arts-Entertainment
,
entertainment
,
humanoid
,
Hunter Lloyd
,
robohub focus on arts and entertainment
---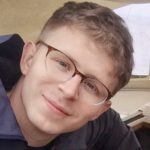 Audrow Nash
is a Software Engineer at Open Robotics and the host of the Sense Think Act Podcast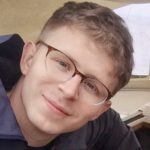 Audrow Nash is a Software Engineer at Open Robotics and the host of the Sense Think Act Podcast