ep135
Outdoor autonomous systems, with Jonathan Roberts
In this episode, we speak with Jonathan Roberts, research director of the Autonomous Systems Lab at the CSIRO ICT Centre in Brisbane Australia. Roberts leads a team of more than 45 scientists and engineers in wide variety of robotics and automation projects that feature flying, ground and underwater robots.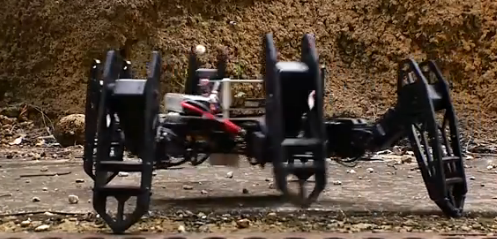 Jonathan Roberts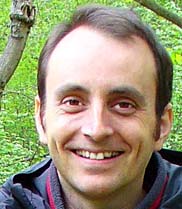 Jonathan Roberts is research director of Autonomous Systems Lab at CSIRO ICT Centre in Brisbane Outside CSIRO. His laboratory is developing automation technologies for applications in environmental monitoring, agriculture, mining, manufacturing, and for the energy sector. With research in field robotics and wireless sensor networks, his laboratory has produced new techniques for the autonomous control of machines, 3D perception and localisation, and for the setup and operation of large scale outdoor wireless sensor networks. These techniques are combined to produce novel solutions for industry.
In today's episode we will touch on the following topics:
UAV Outback Challenge – an Australian UAV competition that features delivery and search and rescue missions.
Telepresence Robot – to help connect school kids and visitors in regional areas to the National Museum of Australia.
The Stealth Robot – for observing animals in their natural habitat.
StarBug AUV – an inexpensive, miniature autonomous underwater vehicle ideal for data collection and ecosystem surveys.
Robot Helicopter – an unmanned automatic helicopter designed to remotely inspect dangerous or hard to get to infrastructure such as powerlines, buildings and bridges.
Hexapod Robot – a multi-legged robot that can be used for monitoring and mapping uneven and unstructured terrain which can be difficult to navigate with wheeled robots.
Redirecting Manufacturing – a discussion on the future of manufacturing.
Jonathan Roberts is also Deputy Director of the Australian Research Centre for Aerospace Automation (ARCAA), Video Editor for the IEEE Robotics and Automation Magazine and a member of the editorial board of the International Journal of Field Robotics.
Links: