ep105
Robotic fish and mannequins, with Maarja Kruusmaa and Diana Saarva
In today's episode we talk to Maarja Kruusmaa about robotic fish and the robotic mannequin they are developing at Fits.me, alongside with Diana Saarva, the COO of Fits.me.
Maarja Kruusmaa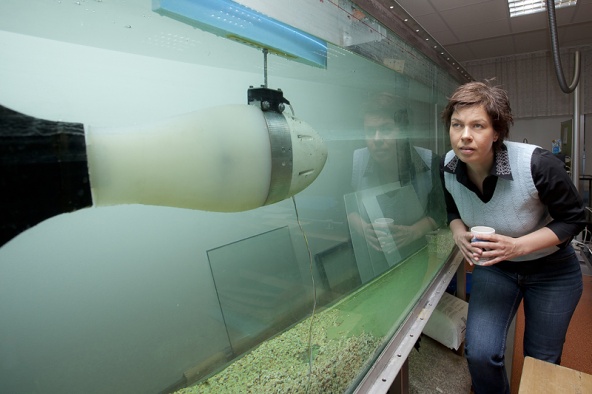 Professor Maarja Kruusmaa is the head of the TUT Center for Biorobotics in Estonia and the R&D Director of Fits.me. She accomplished her PhD in 2002 in Computer Engineering in Chalmers University of Technology in Sweden, before becoming professor in 2008 at Tallinn University of Technology in Estonia.
She is now involved in the FILOSE, robotic fish locomotion and sensing project, whose team attempts to build robots that mimic how fish react and adapt to the water flow around them. In the first part of the interview Professor Kruusmaa talks about why they are using a novel, soft and compliant body approach for robotic fish rather than the more common linked chain. She describes how this embodiment helps reduce the computational load and how it allows them to make a simpler and cheaper robot that is more reliable than a more rigid version would be. We also hear about opportunities that come from sensing and adapting to the flow and the advantages of robotic fish compared to conventional UAVs, before talking about possible applications, such as underwater archeology.
Professor Kruusmaa is the R&D Director of Fits.me since 2009, working alongside COO Diana Saarva. They have created a virtual fitting room which enables users to virtually try on clothes before buying them, with the help of shape-shifting robotic mannequins which can grow from slim to muscular in just a few moments. This allows buyers to enter their measurements and see what clothes would look like on them.
In the second part of the interview, Professor Kruusmaa and Diana Saarva talk about the Fits.me idea. It is particularly interesting to hear about how they developed the cooperation between the technology/research side and the entrepreneurs/business side.
Diana Saarva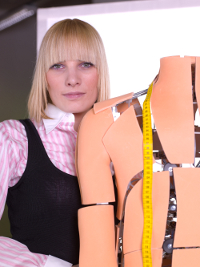 Diana Saarva joined Fits.me in September 2009, and became the COO in 2011. She is responsible for supervising and coordinating all client operations and developing new business development.
https://www.youtube.com/watch?v=EFxGrkfOM0o
Links:
Thanks David!