ep031
Robots Podcast: Smart homes, with Roger Orpwood and Andrew Sixsmith
In today's episode we look at how technology can improve the quality of life of people with dementia. Our first guest, Roger Orpwood, is the director of the Bath Institute of Medical Engineering, or BIME, in the UK. He presents his smart homes which are being used to help dementia patients stay independent and receive better care. Our second guest Andrew Sixsmith, is Professor at the Simon Fraser University in Canada. He was the leader of the INDEPENDANT project which looked into what it takes to insure the quality of life of elderly people.
Roger Orpwood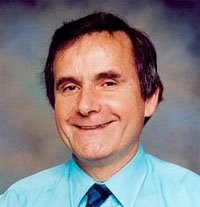 Roger Orpwood has been the Director of the Bath Institute of Medical Engineering (BIME) in the UK since 2004. BIME is an independent design and development charity working in the fields of medicine, health care and assistive technology for disabled people. By marrying research and product development, they have been pushing new technologies out the door to the people who really need it.
Nearly 300 projects have been completed since Orpwood joined the Institute, and over 100,000 products sold as a result.
Their latest endeavor has resulted in Smart Homes that are already improving the quality of life of people with dementia by making sure they don't put themselves into harm's way while guiding them in their everyday tasks. Within the belly of this robotic home, patients improve their sleep behavior and are able to stay independent for longer amounts of time.
Orpwood also discusses the intricacy of working in real world situations and highly multidiciplinary environments composed of care givers, doctors, engineers and patients. Finally, we look at what it means to do research and product development at the BIME and the beauty of performing the whole path from the lab to people's home.
Roger Orpwood has visiting chairs in the Department of Mechanical Engineering at the University of Bath, and more recently in the School for Health.
Andrew Sixsmith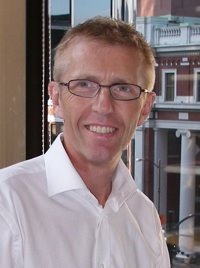 Andrew Sixsmith is the director of the Gerontology Research Centre at Simon Fraser University in Vancouver, Canada, where he is developing ways of using technology to facilitate independent living of patients with dementia. Though keeping dementia patients safe is a priority, Sixsmith has also been looking at ways of increasing their quality of life. As part of the project INDEPENDENT for example Sixsmith developed a music-playing device designed specifically for dementia patients, who are not always capable of learning new complex interfaces such as those found in modern mp3 players. Sixsmith also talks about the importance of designing systems with the dementia patient's experience in mind, and not that of the people taking care of them.
Links:
---
Latest News:
For videos and discussion on the baseball robots, advertising on the moon and Evolta's new adventure, visit the Robots Forum.