In today's show we'll be looking at robots used for the rehabilitation of stroke patients. Our first guest, Ludovic Dovat for the National University of Singapore is part of a multi-national team working on robotic devices that help patients regain the use of their hands. Our second guest, David Brown, is co-founder of Kinea Design near Chicago that makes a rehabilitation robot called the KineAssist. As a physiotherapist, he gives us his hands-on view on how robots can help patients re-learn to walk.
Ludovic Dovat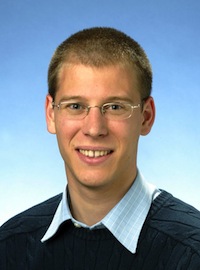 Ludovic Dovat has recently completed his PhD at the National University of Singapore, where he worked in conjunction with doctors and engineers from the Imperial College in London and Simon Fraser and McGill Universities in Canada on robotic systems designed specifically for hand rehabilitation for stroke victims. He tells us about three of the systems that they've designed and successfully tested with stroke victims to help them re-learn complex tasks such as handwriting, manipulation and coordination of their fingers.
Dovat explains that most stroke victims are sent home as soon as they are able to walk and do not have a chance to re-learn essential but more delicate tasks like gripping and writing due to the complexity and expense of rehabilitating the hand. His robotic systems are used in conjunction with physiotherapists to ease the recovery process for both victim and therapist and help patients lead fuller and ultimately happier lives while reducing the cost of the therapy.
David Brown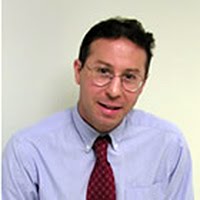 David Brown is co-founder of Kinea Design, Associate Professor in the Departments of Physical Therapy and Human Movement Science, Physical Medicine and Rehabilitation at Northwestern University in Chicago.
He specializes in post-stroke disabilities and novel engineering that can help his patients get back on their feet. With a nice balance between his background in physiotherapy and academic science, he's been in the field, with machines such as the KineAssist that can challenge patients with difficult walking exercices while catching them if they fall. Over the years, Kinea Design has been expanding their portfolio with products like arm prosthetics and haptic interfaces for DARPA's Revolutionizing Prosthetics Program which Dean Kamen just recently presented in our show.
More generally, Brown tells us about his patients, colleagues and the market of rehabilitataion robots from a medical perspective.
Links:
---
Latest News:
Have a look at the Robots forum for more information about iRobot's move into healthcare robotics and Boston Dynamic's PETMAN robot.
View and post comments on this episode in the forum
tags:
human-robot interaction
,
medical
,
podcast
---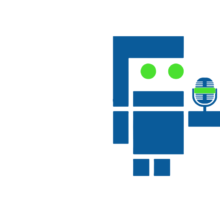 Podcast team
The ROBOTS Podcast brings you the latest news and views in robotics through its bi-weekly interviews with leaders in the field.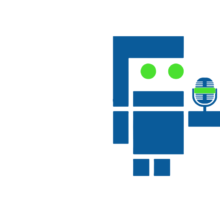 Podcast team The ROBOTS Podcast brings you the latest news and views in robotics through its bi-weekly interviews with leaders in the field.