The continuing interest of Google in robotics over the last years and its newest activities in this regard confirms what all players active in robotics will confirm: service robotics is on the threshold of entering a new maturity level. Service robotics conquers new, commercial fields of application and is just becoming an independent industrial sector. Where in the past the focus has often been on research, now new companies and applications are emerging. Research projects have been taken out of the labs and turned into real companies and solutions, new companies and players have entered the game with Google being among them.
Considering that robotics is still a relatively young industry (in 1962, General Motors installed the world's first robot in a production line!), we have certainly come a long way. According to the latest available IFR information, about 168,000 industrial robots were sold in 2013. In the service robotics segments, the sales figures are significantly higher, at least in units: three million service robotics for personal and domestic use and 16,100 service robots for professional use were sold worldwide. Growth rates of 10% per annum on average since 2006 added to the turnover of professional service robotics, which reached €2.5 billion in 2012.
And much more is yet to come. The International Federation of Robotics (IFR) assumes that between 2013 and 2016 at least 95,000 new professional service robots will be sold worldwide, worth €12.3 billion. Service robotics is definitely a market of the future. So, it seems that what Bill Gates predicted in 2007 is becoming true: the next "hot field" will be robotics. Though it is not yet clear when we will have, in Gates' words, "A Robot in Every Home" or even a robot in every factory (including in SMEs!), it is definitely apparent that robotics has gained momentum over the years.
To Google and all the other new players and investors in the robotics field, I would like to say, "Welcome to an exciting world and a growing market!" But to all stakeholders in robotics – be it old or new players, investors or enthusiasts alike – I would add: be patient and don't expect too much too soon. It is not yet clear when robots will become part of our every day lives – but we are on our way!
Greetings from Europe!
tags:
c-Business-Finance
,
EU perspectives
,
Google
,
IFR statistics
,
opinion
,
robohub focus on big deals
,
SCHUNK
---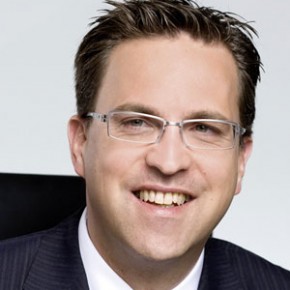 Henrik A. Schunk
is Managing Partner of SCHUNK GmbH & Co. KG and Chairman of EUnited Robotics – European Robotics Association.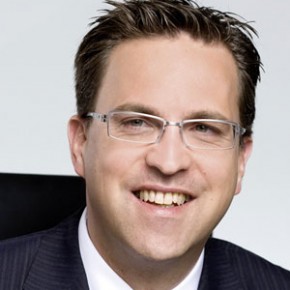 Henrik A. Schunk is Managing Partner of SCHUNK GmbH & Co. KG and Chairman of EUnited Robotics – European Robotics Association.