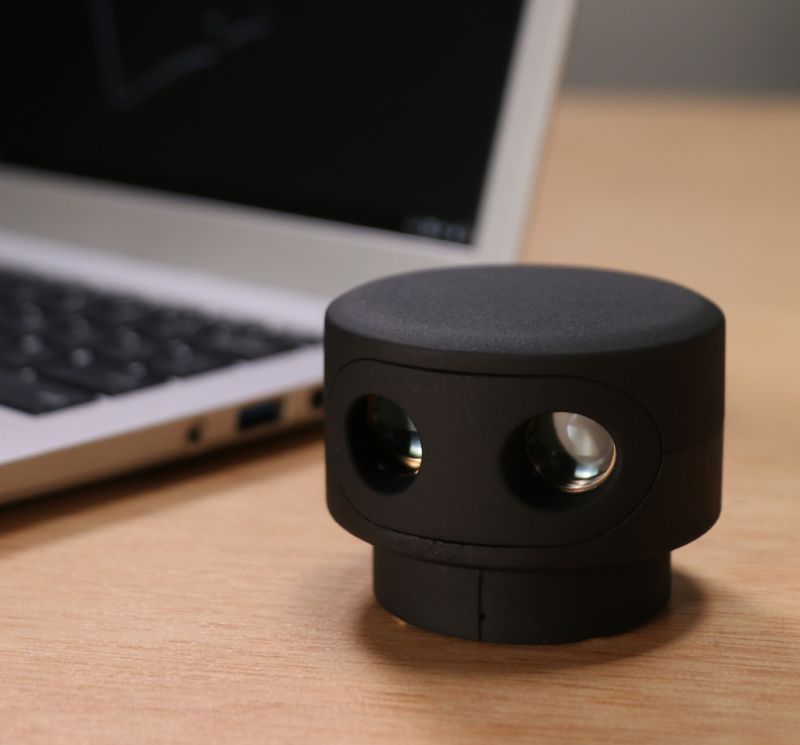 UPDATE: Only 7 days left to back Sweep! They are now almost 80% funded.

Sweep is a small, lightweight and low-cost laser scanner. It spins a laser range finder to form a 360 degree view of the world, up to 10 times per second. What makes Sweep different is who it's designed for. Until now, sensors like Sweep were too expensive to be used in cost sensitive products, relegating them to research, industrial, or military applications. With Sweep, we aim to bring the awesome accomplishments of the last two decades of LiDAR research out of the lab and into consumer products!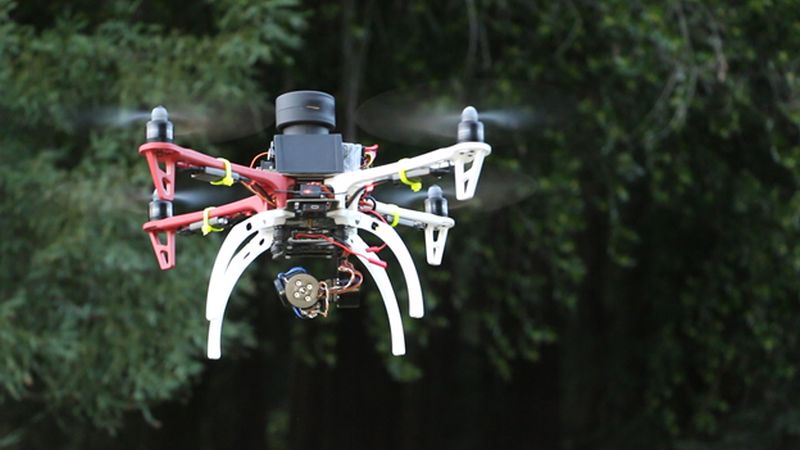 Sweep is the culmination of years of development work, and like so many inventions, it came as a bi-product of wanting to make something else. We started off developing outdoor consumer robots for the home. We wanted to make a smart product that could navigate through typical yard environments, avoiding obstacles and keeping track of its charging station location. We didn't like the hassle of other solutions, like buried guide wires, and knew a better way would be to have the robot form a map of the environment. We quickly realized to do any kind of mapping we would need a scanning LiDAR (or something similar) that works outdoors. It was then we discovered that there were no affordable LiDAR sensors on the market that met the requirements.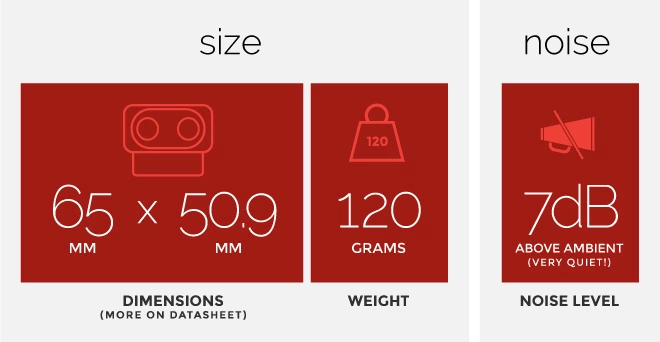 So, we set out to make one ourselves!
We designed Sweep to be very small and light! It fits right in the palm of your hand and weighs a tad less than most smart phones today. Sweep is also really quiet, something you may have never thought about until you've used one that makes annoying sounds as it spins. You won't be hearing this scanner.
After more than a dozen iterations, we arrived at our current production ready design. We've discovered that the key innovation with Sweep will be its ability to perform much of the required data filtering internally. Most LiDAR sensors output a tremendous amount of data, which is great for applications where power and cost are not an issue, but cumbersome for consumer applications. For example, aerial vehicles may only want to know where the closest obstacles are. Sweep is equipped with several sensing modes designed to make interfacing with lower power controllers possible.
Testing with beta units has been successful!
For more than a month we've had beta units in the hands of testers. We've received great feedback on how people want to use Sweep.
Companies like Dispatch Robotics want a sensor to help guide their delivery robot through city streets. Others want to use it to navigate through grocery isles and office spaces. They are all excited about how Sweep can cut down the parts cost of their products by thousands of dollars.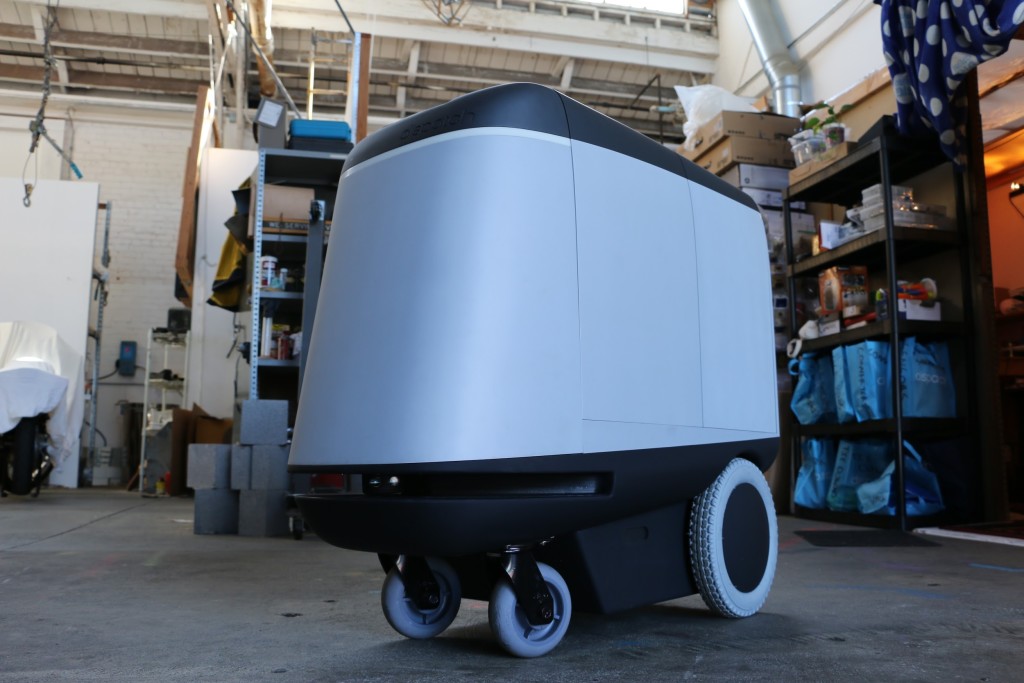 At Dispatch, we are very excited by Sweep. LiDAR is a very powerful sensing modality and low-cost LiDAR will have significant impact as we develop and grow our autonomous vehicle fleet."
Uriah Baalke, Dispatch Robotics
The Sweep is a great fit for high school robotics. It is easy to setup and use, robust, and is at an incredible price point. Students can quickly explore mapping and navigation problems with little prior experience. Best yet, the Sweep is virtually student-proof – it can survive a high school lab environment."
Charles Williams Mentor, Cupertino High School Robotics
How does Sweep compare to other sensors used for obstacle avoidance?
Traditionally low cost robotic vehicles have used sonar, structured light cameras, or stereo vision to sense their environment, but they all have a limited range. When following user controls or GPS directions they may only have milliseconds to react when obstacles come into their field of view. In contrast, Sweep has a range of 40 meters, giving much more time to react to approaching obstacles. It also works in all lighting conditions, making it more reliable in the real world.
We're targeting the initial release of Sweep toward early adopters and developers looking to try out the technology. As we receive more insight from our customers about their specific applications, we will refine future versions of Sweep to meet the demand. Likely areas of improvement include additional internal data filtering modes, more compact packaging, faster update rates, longer ranging capability and more environmental hardening.
The ultimate goal of Sweep is to empower new and existing applications with a smart and affordable scanning LiDAR solution!
Contact
More information can be found at their website: www.scanse.io
Thier kickstarter can be found here: https://www.kickstarter.com/projects/scanse/sweep-scanning-lidar
You can contact them directly at: Team@scanse.io
tags:
c-Mapping-Surveillance
,
Crowd Funding
,
crowdfunding
,
crowdfunding campaign
,
cx-Consumer-Household
,
LIDAR
,
robohub crowdfunding
,
sweep
---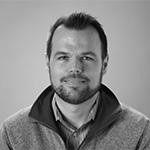 Tyson Messori
is a co-founder and the senior engineer of Scanse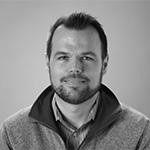 Tyson Messori is a co-founder and the senior engineer of Scanse