On April 10th, Robot Block Party 2013 took place right after We Robot conference.
Of course, I had an extra day to spend at Stanford University after the conference and couldn't miss out on the event.
The fun really began when I got there. I was greeted by a gigantic inflatable Keepon, followed by booth after booth of robots. Among them were Puzzlebox, a robot controlled using EEG, PR2 from Willow Garage, and a self-driving car demonstrating LIDAR technology from Velodyne. With a lot of help from Dr. Peter Asaro, an expert in roboethics and professor at The New School, and my labmate Mr. Ergun Calisgan from the CARIS lab (University of British Columbia) I captured some of the highlights from Robot Block Party on video.
Puzzlebox:
Puzzlebox Orbit is a helicopter controlled using EEG signals. It was programmed to launch the helicopter whenever the user's attention level goes above a threshold. As you'll see in the video, my attention level proved to be quite intense for the Puzzlebox Orbit whenever I listen to someone speak.
Willow Garage:
Willow Garage's PR2 is one of the more sophisticated robots in the world today. In this video, Kaijen Hsiao talks about the robot and Willow Garage's teach by demonstration studies.
Velodyne:
LIDAR is a remote sensing technology that is key to autonomous driving. I had the opportunity to speak with Velodyne's president Marta Hall, who discusses Velodyne's technology and self-driving cars.
tags:
Event
,
LIDAR
,
PR2
,
Puzzlebox
,
Robot Block Party
,
Velodyne
,
Video
,
Willow Garage
---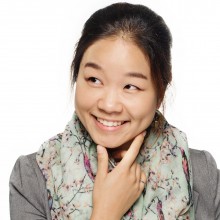 AJung Moon
HRI researcher at McGill and publicity co-chair for the ICRA 2022 conference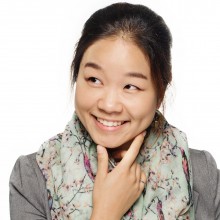 AJung Moon HRI researcher at McGill and publicity co-chair for the ICRA 2022 conference