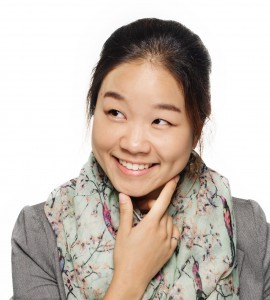 Follow @Roboethics
AJung Moon is a Ph.D. student in Mechanical Engineering at the University of British Columbia, Vancouver. She recently completed her Master's in Applied Science at UBC where she designed robots to 'hesitate' when it is about to collide into people. Prior to entering the world of research, she received her Honours Mechatronics Engineering degree and a minor in Philosophy from the University of Waterloo. Her interdisciplinary interests in exploring how robots affect people and how this knowledge should inform interactive robot design fuels her passion in human-robot interaction and roboethics. She has been passionate about discussing roboethics issues since undergrad, and has been blogging about social, legal, and ethical issues pertaining to robotics on Roboethics Info Database.


Recent posts:
Robotics by invitation answers:
Recent scoops:
More posts by AJung Moon..