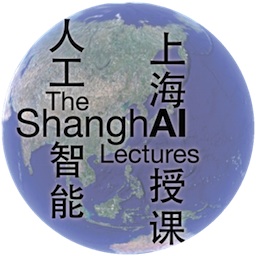 In this first part of the ShanghAI Lecture series, Rolf Pfeifer gives an overview of the content and scope of the project, discusses the meaning of "Intelligence", the Turing Test, and IQ.

The ShanghAI Lectures are a videoconference-based lecture series on Embodied Intelligence run by Rolf Pfeifer and organized by me and partners around the world. The name goes back to the first lectures of the series in 2009, which were held from Shanghai Jiao Tong University in China.
The lectures roughly follow Rolf Pfeifer's book "How the Body Shapes the Way We Think" (co-authored with Josh Bongard). Additional information, including information on publications and the series' sponsors can be found at the ShanghAI Lectures website, which also provided a support framework to bring together students and researchers in an interactive setting during the semester.
Starting with this post, recordings of these lectures and guest presentations given as part of the ShanghAI Lectures are now made available on Robohub.
Related links: