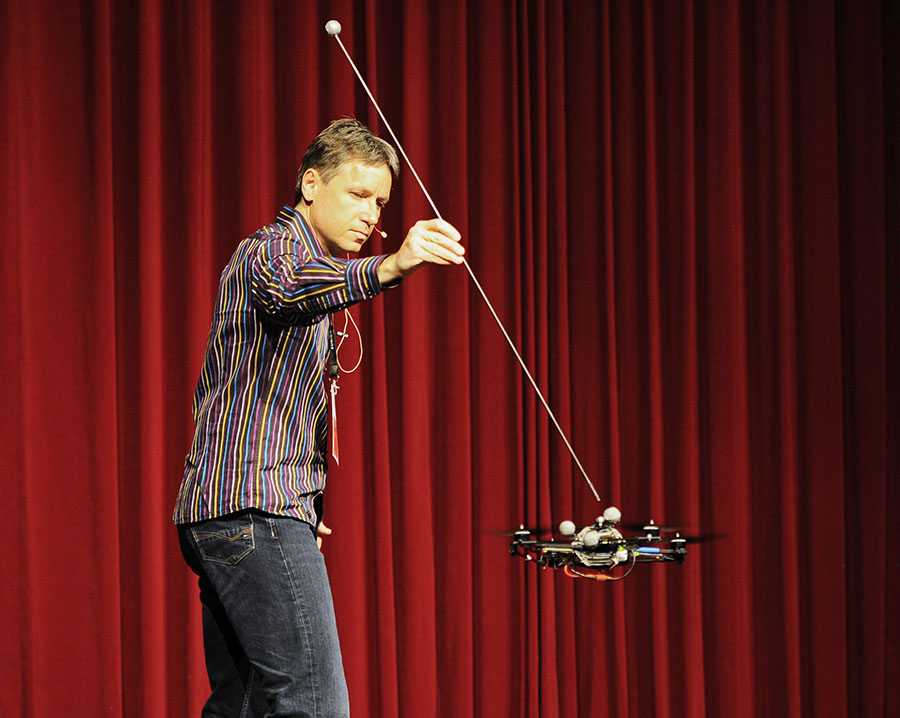 During the 20 minute presentation, Raffaello D'Andrea revealed some of the key concepts behind his group's impressive demonstrations of quadrocopters juggling, throwing and catching balls, dancing, and building structures – and illustrated them with live examples with quadrocopters flying on stage.
To watch him hurtle quadrocopters towards his audience, see them juggle balls and balance poles, and to find out what happens when control fails, check out the video:
Other speakers at the Zurich.Minds event included:
Full disclosure: I, my colleagues from the Flying Machine Arena, and Raffaello D'Andrea all work in his group at the Institute for Dynamic Systems and Control at ETH Zurich.
Here are some photos of the event: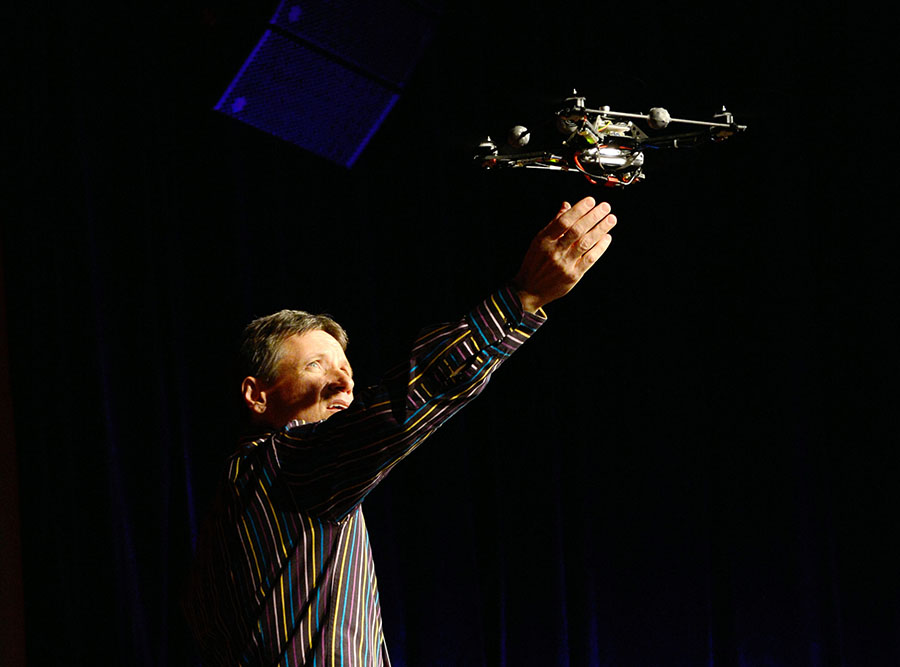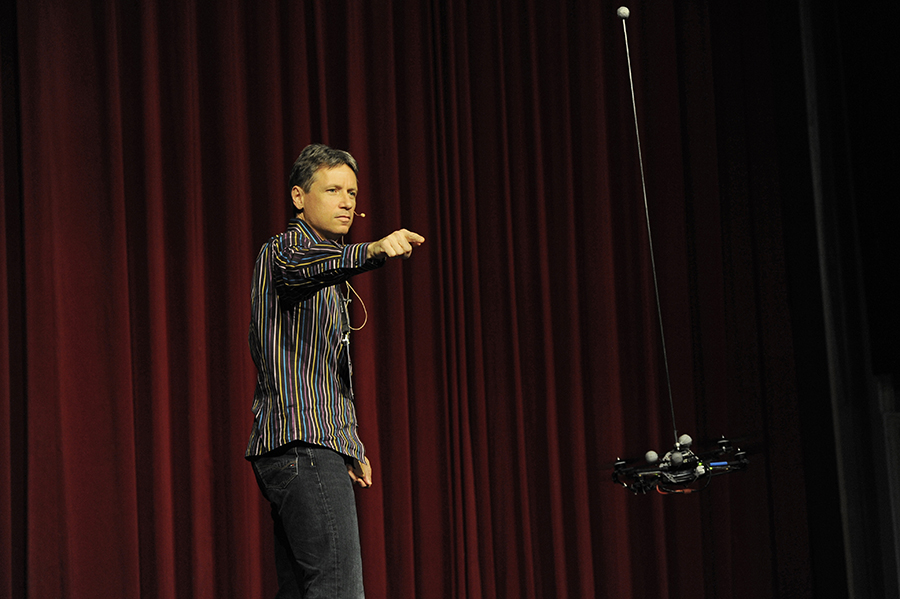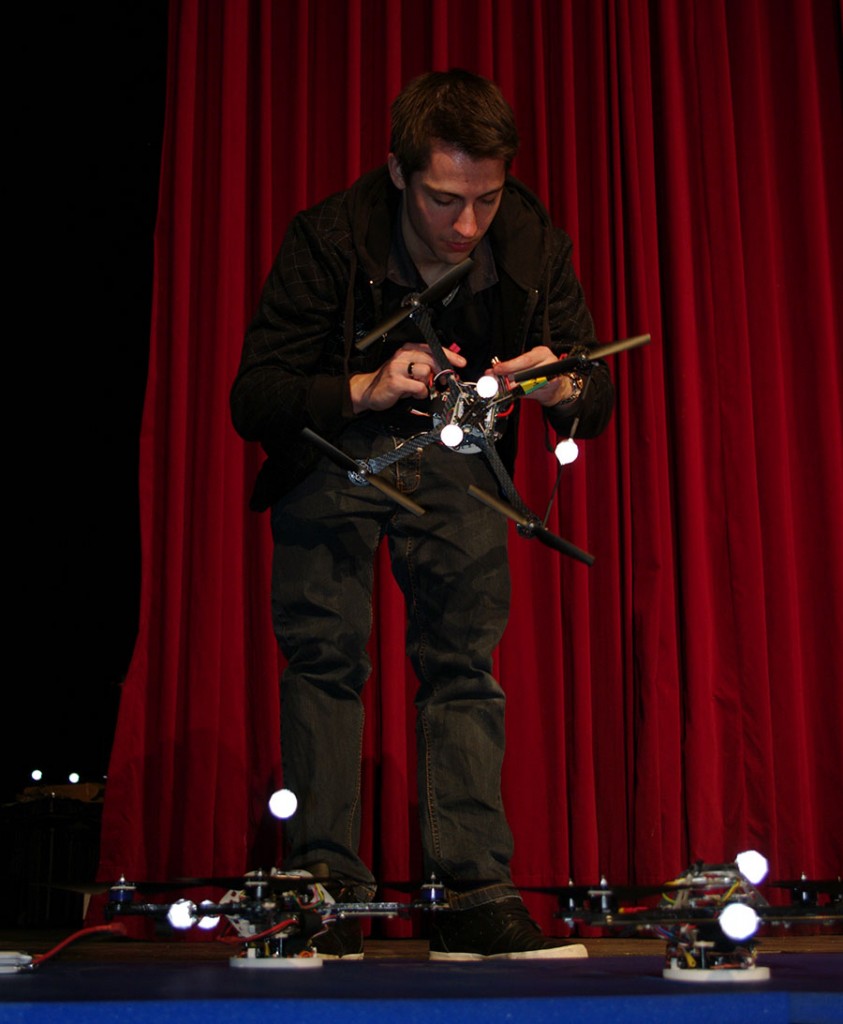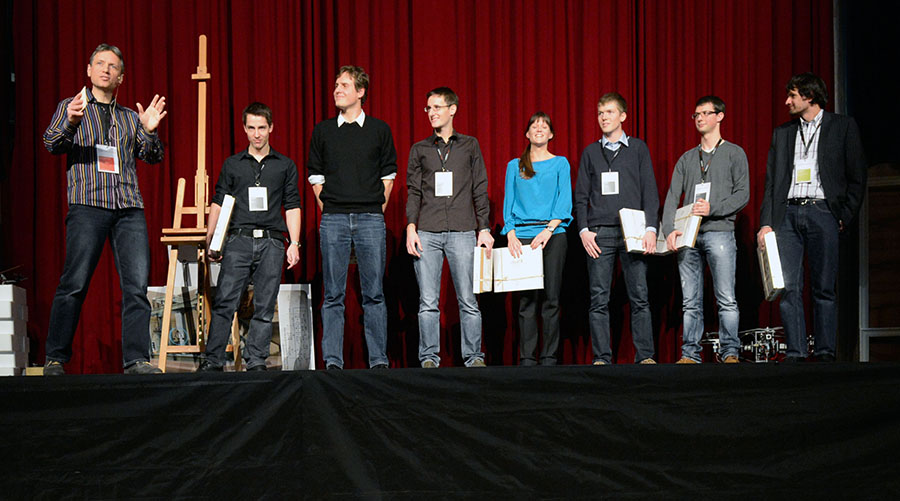 Photos: Zurich.Minds 2012

Markus Waibel
is a Co-Founder at Verity Studios AG, Co-Founder of Robohub and the ROBOTS Podcast, and founder of Robotics by Invitation...
read more