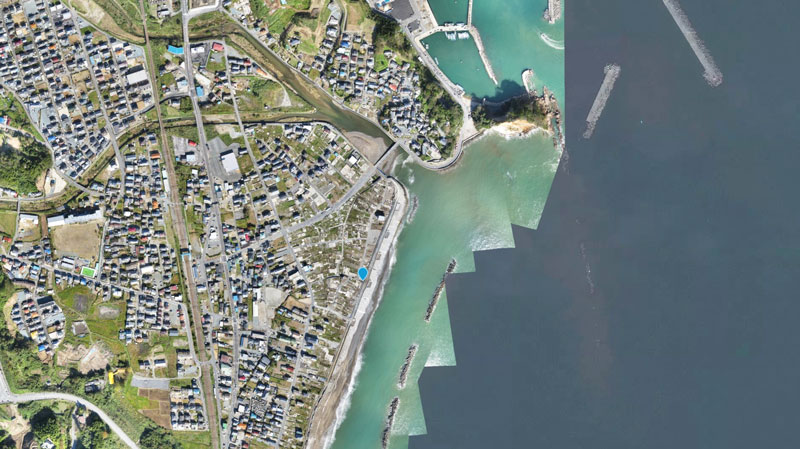 Drone's eye view of Hisanohama, Fukushima prefecture. The blue marker indicates the drone launch point. 
© Mapbox © OpenStreetMap
It's been three years since a massive magnitude 9.0 earthquake and subsequent tsunami destroyed large parts of the eastern coast of Japan and incapacitated the Fukushima Daiichi nuclear power plant. Life for many of the displaced families, however, has far from returned to normal; around 150,000 residents of the prefecture are still living as evacuees in temporary accommodations, and many villages are still too contaminated for people to return. What is the current state of the cleanup and reconstruction effort? Drone Adventures teamed up with Taichi Furuhashi, researcher at the Center for Spatial Information Science at the University of Tokyo, to try to answer this question.