---
Robohub.org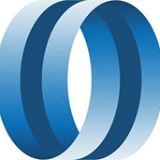 DigInfo TV
---
DigInfo.TV
|
@diginfonews
|

DigInfo TV is a Tokyo-based online video news site, founded in 2007. We are dedicated to the original coverage of cutting edge technology, research and products from Japan.

Our news is available in both Japanese and English.

We are proud to be an official YouTube content partner. Our English and Japanese channels combined have over 90,000 subscribers, receive approximately 80,000 views daily and have over 120 million views in total.

DigInfo TV is the news production arm of Digitized Information, a translation and video production company.

Our original videos can be seen embedded all over the web, from technology blogs to major news sites, with articles written about our news coverage in dozens of languages worldwide.


---
---

©2021 - ROBOTS Association