Judging by the levels of media coverage and frenzied speculation that has followed each acquisition, the short answer to what does it mean is: endless press exposure. I almost wrote 'priceless exposure' but then these are companies with very deep pockets; nevertheless the advertising value equivalent must be very high indeed. The coverage really illustrates the fact that these companies have achieved celebrity status. They are the Justin Beibers of the corporate world. Whatever they do, whether it is truly significant or not, is met with punditry and analysis about what it means. A good example is Google's recent acquisition of British company DeepMind. In other words: large AI Company buys small AI Company. Large companies buy small companies all the time but mostly they don't make prime time news. It's the Beiberisation of the corporate world.
But the question is about robotics, and to address it in more detail I think we need to think about the giants separately.
Take Amazon. We think of Amazon as an Internet company, but the web is just its shop window. Behind that shop window is a huge logistics operation with giant warehouses – Amazon's distribution centres, so no one should be at all surprised by their acquisition of brilliant warehouse automation company Kiva Systems. Amazon's recent stunt with the 'delivery drone' was I think just that – a stunt. Great press. But I wouldn't be at all surprised to see more acquisitions toward further automation of Amazon's distribution and delivery chain.
Apple is equally unsurprising. They are a manufacturing company with a justifiable reputation for super high quality products. As an electronics engineer who started his career by taking wirelesses and gramophones apart as a boy, I'm fascinated by the tear-downs that invariably follow each new product release. It's obvious that each new generation of Apple devices is harder to manufacture than the last. Precision products need precision manufacture and it is no surprise that Apple is investing heavily in the machines needed to make its products.
Google is perhaps the least obvious candidate to invest in robotics. You could of course take the view that a company with more money than God can make whatever acquisitions it likes without needing a reason – that these are vanity acquisitions. But I don't think that's the case. I think Google has its eyes on the long term. It is an Internet company and the undisputed ruler of the Internet of Information. But computers are no longer the only things connected to the Internet. Real world devices are increasingly networked – the so-called Internet of Things. I think Google doesn't want to be usurped by a new super company that emerges as the Google of real-world stuff. It's not quite sure how the transition to the future Internet of Everything will pan out, but figures that mobile robots – as well as smart environments – will feature heavily in that future. I think Google is right. I think it's buying into robotics because it wants to be a leader and shape the future of the Internet of Everything.
tags:
Alan Winfield
,
Amazon
,
Apple
,
EU perspectives
,
Google
,
robohub focus on big deals
---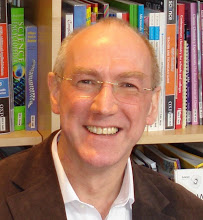 Alan Winfield
is Professor in robotics at UWE Bristol. He communicates about science on his personal blog.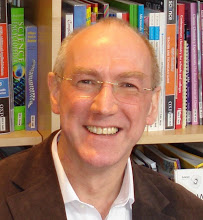 Alan Winfield is Professor in robotics at UWE Bristol. He communicates about science on his personal blog.