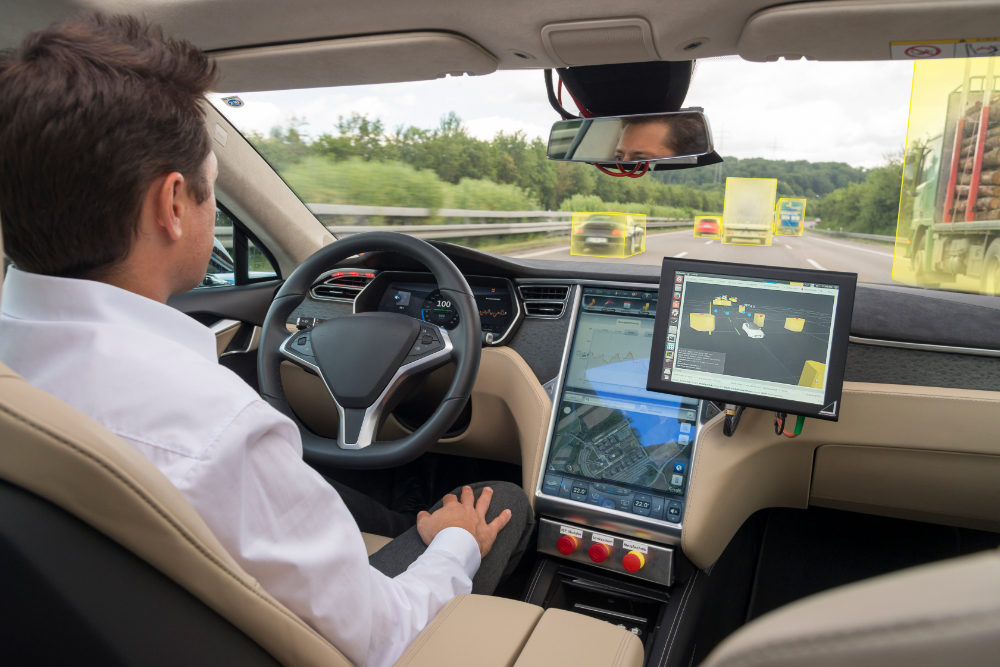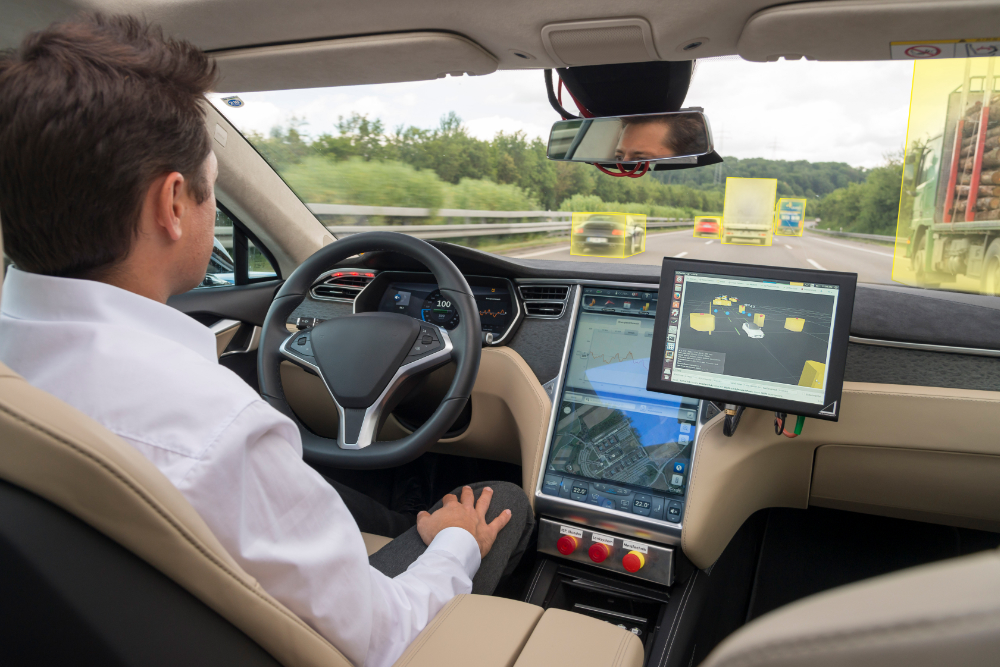 Amongst all the activity in autonomously driven vehicle joint ventures, new R&D facilities, strategic acquisitions (such as Mobileye being acquired by Intel) and booming startup fundings, two big players in the industry, NVIDIA and Bosch, are partnering to develop an AI self-driving car supercomputer.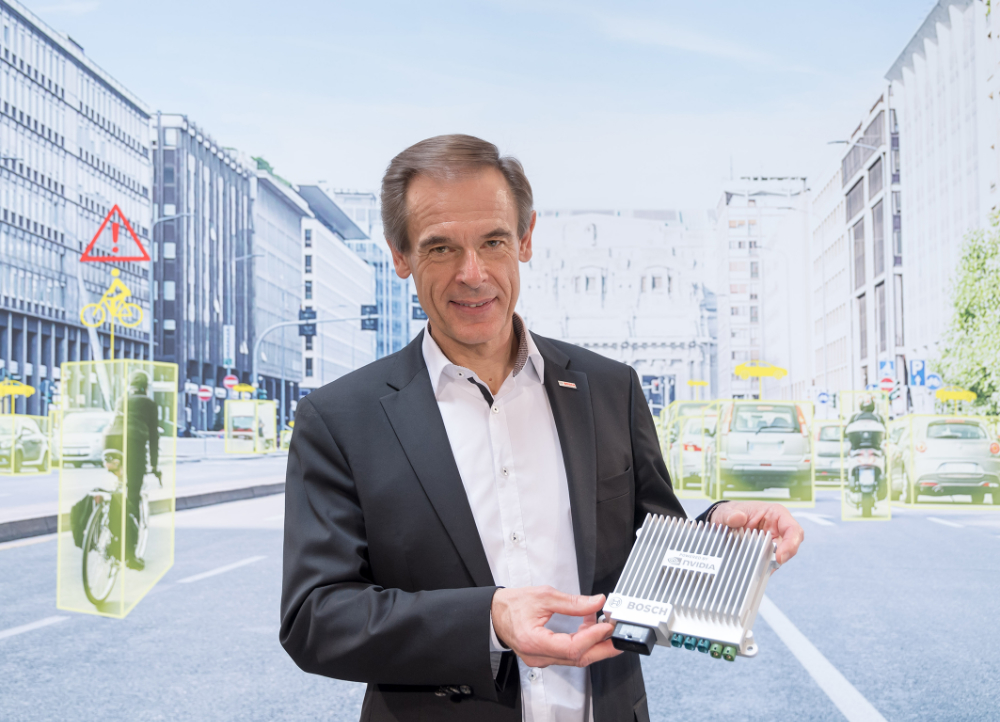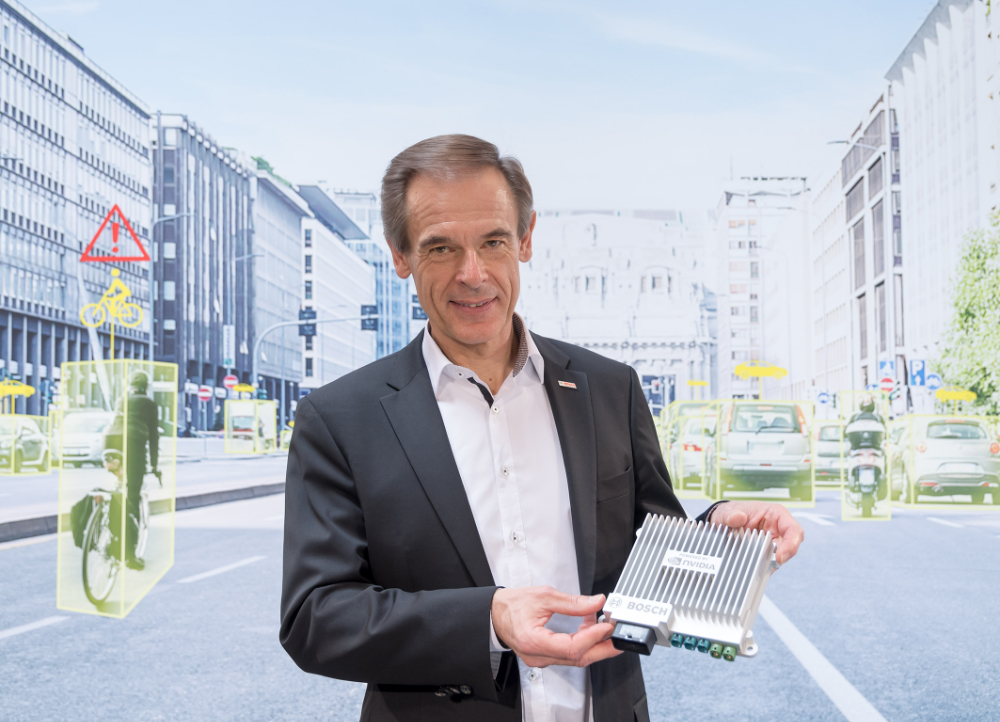 Bosch CEO Dr Volkmar Denner announced the partnership during his keynote address at Bosch Connected World, in Berlin.
"Automated driving makes roads safer, and artificial intelligence is the key to making that happen," said Denner. "We are making the car smart. We are teaching the car how to maneuver through road traffic by itself."
The Bosch AI car computer will use NVIDIA AI PX technology, the upcoming AI car superchip, advertised as the world's first single-chip processor designed to achieve Level-4 autonomous driving (see ADAS chart). The unprecedented level of performance is necessary to handle the massive amount of computation required for the various tasks self-driving vehicles must perform which include running deep neural nets to sense surroundings, understanding the 3D environment, localizing themselves on an HD map, predicting the behavior and position of other objects, as well as computing car dynamics and a safe path forward.
Essentially, the NVIDIA platform enables vehicles to be trained on the complexities of driving, operated autonomously and updated over the air with new features and capabilities. And Bosch, which is the one of the world's largest auto parts makers, has the Tier 1 credentials to mass-produce this AI-enabled supercomputer for a good portion of the auto industry.
"Self-driving cars is a challenge that can finally be solved with recent breakthroughs in deep learning and artificial intelligence," said Jen-Hsun Huang, founder and CEO, NVIDIA. "Using DRIVE PX AI car computer, Bosch will build automotive-grade systems for the mass production of autonomous cars. Together we will realize a future where autonomous vehicles make mobility safe and accessible to all."
Nvidia is also partnering with automakers Audi and Mercedes-Benz.
Bottom line:
"This is the kind of strategic tie-up that lets both partners do what they do best – Nvidia can focus on developing the core AI supercomputing tech, and Bosch can provide relationships and sales operations that offer true scale and reach," says Darrell Etherington for TechCrunch.
tags:
AI
,
Artificial Intelligence
,
Autonomous Car
,
autonomous vehicles
,
Bosch
,
c-Business-Finance
,
Nvidia
---
Frank Tobe
is the owner and publisher of
The Robot Report
, and is also a
panel member
for Robohub's
Robotics by Invitation
series.
Frank Tobe is the owner and publisher of
The Robot Report
, and is also a
panel member
for Robohub's
Robotics by Invitation
series.